Archive for the '150 Forum Drive' tag
JP's 4 Corners was the followup operation to Arizona's and kept some of the same menu after the switchover. Since you could get a burger there, I would have been happy enough to try it out, but in the event never got around to it, especially as both Five Guys and Red Robin are also located at Sandhill.
I have to say that the reviews at Open Table are interesting to say the least, and almost prompt me to add a Sign #7 to the Signs Your Favorite Restaurant Is About to Close list:
7) Your restaurant is in Columbia South Carolina, and has no air conditioning during the month from Mid July to Mid August.
As far as I can tell, the Greenville location is still open, or at least no reviewers have noted it as closed yet. I believe that one also was once an Arizona's. The Web Site does appear to be down however as at least one review does note.
(Hat tip to commenter Steve)
UPDATE 4 May 2019 -- This place is refitting as Yummi Crab:
UPDATE 18 December 2019 -- Yummi Crab is now open: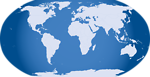 I did not know that Arizona's was a chain, but they had at least two restaurants in South Carolina, one here at Sandhill and the other in Greenville. Both were bought out in late July by a North Carolina outfit and rebranded as JP's 4 Corners.
When Arizona's opened, I looked over the menu, and could not see a reason to go, and so never did.
Apparently the general concept has not changed a lot:

JP's has maintained 90 percent of the original Arizona's menu, but, under the direction of executive chef Tony Aponte, has some new additions.

The new menu ups the steak concept by adding three new signature steaks to the original one, each with a unique rub. Each is a reference to the four states that make up the "4 corners," from which the restaurant takes its name — Arizona (original), New Mexico (cayenne and chili), Colorado (black peppercorn with blue cheese butter) and Utah (cinnamon spice crusted).

But JP's is about more than just steak, Lawrence says. One of the restaurant's new features is a house-made veggie burger that combines black beans and sweet potato and is topped with an agave sweetened chipotle-lime cream.
Looking at the menu, I get the same feeling I had looking at Arizona's menu: How is this Southwestern?
Western, I certainly see, but I thought Southwestern was supposed to have a dash of Mexican. That's got to be more than just invoking chipolte in a sauce. The Free Times in fact lists JP's under Mexican, but don't see it.
(Hat tip to commenter Jason)