Monterrey Jack's was an Americanized Mexican restaurant on Santee Avenue behind Yesterday's. Actually that's a bit inaccurate: While Santee was the "main" entrance, there was also an entrance on Devine Street. The main entrance debauched into the bar area while the "back" entrance led into the non-smoking section.
It was also the case that, even if you were a non-smoker, you wanted to sit in the bar area since a) the waitstaff actually checked those tables from time to time, b) the lighting and decor were much better, and c) the bar had possibly the largest CD collection of any Columbia restaurant, and the music there was always interesting.
The food was, in retrospect, not that good. This place was one of the ones that started in the era when jokes about the spiciness of Mexican food were a staple of comedy and commercials, and it was thought that Mexican food had to be toned down and domesticated for American (and especially, I suspect, Southern) patrons. I don't disagree with tampering with authenticity as I've said in a number of posts on Mexican restaurants. Authenticity for it's own sake is not necessarily a virtue (for instance, while American pizza is only loosely based on the Italian model, that's not a flaw) but in general I like going the other way -- adding much more spice. As I recall, the chips here were always burnt tasting and the beans were especially bland and gloppy. Still it was edible, and the atmosphere was interesting. We usually ate lunch there, but I think the main draw for the college crowd was the bar in the evenings.
After Monterrey Jack's closed, there was another "Mexican" operation in the location: Nacho Mamma's. This was an Yo Burrito / El Burrito type place that, I believe, started as on Broad Street in Augusta. Or at least there was one that opened in Augusta while I was working there, and the local press made it sound like the first, so I always assumed the Five Points location was the second, and their attempt at becoming a chain. I can't speak for the Five Points one, but the one in Augusta struck me as severely sub-par. They had only shredded beef (no ground beef) as your cow option, and the chips and salsa were not very good. At any rate, the Columbia Location did not last long. I believe there were a couple of other short-lived eateries/drinkeries in the storefront before the current tennant, The Pub on Santee moved in. I haven't paid close attention, but I think that operation has been there several years now.
UPDATE 26 May 2010: Added a lot of former names to the post title. Also note that 5 Points Pub is gone now too. This will continue on the entry for The Elbow Room.
UPDATE 30 January 2019: Add tags, map link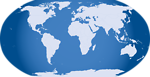 24 Responses to 'Dodd's 5 & 10 / Von Henmon's / Monterrey Jack's / Agave / Hannah Jane's / Nacho Mamma's / 5 Points Pub, 733 Santee Avenue & 2020 Devine Street: 1990s'
Subscribe to comments with RSS or TrackBack to 'Dodd's 5 & 10 / Von Henmon's / Monterrey Jack's / Agave / Hannah Jane's / Nacho Mamma's / 5 Points Pub, 733 Santee Avenue & 2020 Devine Street: 1990s'.
Leave a Reply