There were three Goody's locations in Columbia, one on Two Notch Road, one on Bower Parkway and a final one here on Augusta Road in West Columbia. As mentioned in the other posts, the chain went Chapter 11 in 2008 and closed all their Columbia stores.
The one on Bower Parkway has has a couple of temporary tenants like a "Giant Book Sale" and one of those indoor flea-market type things they have at Jamil from time to time. The one on Two Notch is going to have Joann Fabrics as a new tenant, but as far as I know this one near the West Columbia Wal-Mart and I-26 has never had anything set up shop, even on a temporary basis.
The Loopnet listing says there's 31,609 square feet that can be subdivided, but it's been two years already, so I'm not going to hold my breath.
UPDATE 11 March 2021 -- Now a Muv Fitness:
Also adding map icon and updating tags.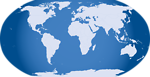 6 Responses to 'Goody's, 2307 Augusta Road: 2008'
Subscribe to comments with RSS or TrackBack to 'Goody's, 2307 Augusta Road: 2008'.
Leave a Reply