Irmo's Blue Flour Bakery will be closing this Friday after 17 years so that the owner can retire and spend time with family. Although I rarely drive this stretch of Saint Andrews Road and was unaware of them, the story in The State makes me sad I missed out on some very good looking cookies.
Here is the announcement on Instagram, and the bakery's Facebook and web site are here and here.
The last days are this Thursday & Friday, 11 & 12 May from 11am through 1pm.
The closing for the former Main Street location is here.
(Hat tip to commener Mitchh)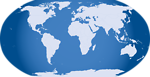 2 Responses to 'Blue Flour Bakery, 7703 Saint Andrews Road: 12 May 2023'
Subscribe to comments with RSS
Leave a Reply