I went to this theater twice this summer with my sister and niece, once to see Jurassic World and once to see Minions. Frankly those movies were not the best, but the experience was fine and my niece enjoyed playing the pinball machine in the lobby after the shows.
However, I figured that the writing was on the wall when I had a bit of unexpected free time on a Saturday in August, and, since I was already in the car, drove over to see what was playing. I got there about 8:30pm, and found that there were no further shows that day. So, if on a summer Saturday when the kids are still out of school, you are closing the ticket office at 8:30 -- that's not a good sign.
Sure enough, a few weeks later they locked the doors for good.
I have to say that after this, and Dutch Square, I would not place odds on the longevity of the Afton Court location in Harbison.
Here's The State on the closing.
(Hat top to commenter Thomas)
UPDATE 28 September 2023: The State reports that the adjacent Shandon Baptist Church has purchased the theater property.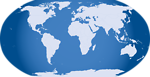 7 Responses to 'AMC Classic Columbia 10, 5320 Forest Drive: 7 September 2022'
Subscribe to comments with RSS
Leave a Reply