Firery Crab was the follow-on operation in this location to Carrabba's Italian Grill, which closed in 2017.
This ColaDaily article located by commenter Andrew says that the place opened in 2019 and specialized in "lowcountry boil".
The article doesn't give any reasons for the closing, but I suspect the crab themed restaurant market niche is pretty saturated in Columbia right now. The building is quite large, so I wonder if anyone else will take a chance on it in the near future given that two operations have now closed up shop here.
(Hat tip to commenter Heath)
UPDATE 22 May 2023 -- Now Mimsy's vegan & Ghanian: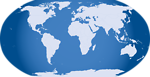 One Response to 'Firery Crab, 200 Graces Way: 30 May 2022'
Subscribe to comments with RSS
Leave a Reply