I have written about this spot twice. Once when it was no longer a Quincy's and again when it was no longer a Maurice's BBQ.
After Maurice moved out, the original building was razed, and a new building was run up. It was to be a Blossom Buffet, and clearly looks stylistically similar to the Jasmine Buffet on Two Notch.
However COVID happened, and that fell through (that's my guess, anyway) and now the new, mostly finished, building is for sale.
UPDATE 29 June 2021 OK, mea culpa, this place is now in fact open as noted in the comments. The real estate sign that confused me and made me think the whole building was up for sale without the buffet opening is apparently for prospective retail space on the south side of the building:
UPDATE 2 March 2022: It turns out that Blossom Buffet is a moved and reflagged Happy China Buffet from down the street.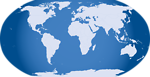 2 Responses to 'Blossom Buffet, 2515 Sunset Boulevard: 2020 (Now Open)'
Subscribe to comments with RSS
Leave a Reply