This is yet another downtown place of which I was unaware. While I was unlikely to be in the market for a casserole, looking at their web site and menu, it appears I could have had a very nice lunch there.
The last message on their Yelp page is from 26 October 2020, so they made it through the start of the pandemic, but apparently not to the end of the year.
I like the brick facade, glass bricks and columns on this building, though I am not sure that the "eye in the pyramid" topwork really suits the rest of it.
(Hat tip to commenter Justin)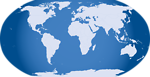 Leave a Reply