I never did get any good daylight shots of this place, but the First Citizens in the North Main/River Drive triangle has gone to ATM only. Given they will still be paying rent/lease/taxes on the whole lot, I don't expect that situation to last too long.
(Hat tip to commenter Justin)
UPDATE 20 October 2022: Updating tags.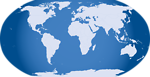 3 Responses to 'First Citizens Bank, 2621 North Main Street: Fall 2020'
Subscribe to comments with RSS
Leave a Reply