I didn't have time to stop and get good shots, but longtime Five Points staple, Sylvan & DuBose is closing. The State has the story:
Sylvan & DuBose Jewelers in Five Points is closing after nearly a century in business.

Owner Bruce DuBose is retiring., and his children, Matthew and Laura, who are the fifth generation to work at the store, don't want to take over the business, he said.

""I'm old," DuBose, 68, said with a laugh. "I'm tired. I don't want to do it anymore."

The store at 622 Harden St. will close at the end of the year, he said.
I only go to jewelers when I have wristwatch issues, so I don't think I've ever been in this store, but I've certainly been aware of the name for my entire life. It will be interesting to see what is next here. Apparently the family owns the building, and will nix a bar as the follow-on operation.
Currently, the closing sale is ongoing.
(Hat tip to commenter Beth)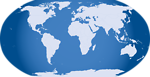 Leave a Reply