It's not entirely clear to me if Farm Bureau occupied two suites in this building and remained for part of the time that the west side of the building was being outfitted for a restaurant, or if they left when that started, but at any rate they are gone entirely now, and their signage is off the building. (They are of course still in business and have other locations in the midlands).
I pulled a real estate flyer from a box at the location, and it seems that the restaurant (First Class Bar & Grill) which never opened was very far along, as the flyer mentions that all the hood work and venting is complete and that even televisions and a sound system are installed.
Other offices in this building remain in operation.
(Hat tip to commenter Sidney)
UPDATE 14 May 2020 -- The Farm Bureau and doctor's office spaces are now Smart Laundry. The space that was setting up to be First Class ended up being the new location for Pho Viet: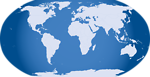 One Response to 'Farm Bureau, 9308 Two Notch Road: 2017'
Subscribe to comments with RSS or TrackBack to 'Farm Bureau, 9308 Two Notch Road: 2017'.
Leave a Reply