As I remarked to my sister, they have been closing this store for years. You could say it started when they did away with the roasted nuts counter, part of the classic heritage that had followed them from Harden Street, but that half-joking aside, it was really apparent in recent years that the store was being hollowed out: there was less and less stock, and more and more empty space. It never got as bad as Belk at Dutch Square with a whole floor abandoned, but it was impossible not to notice. Then, several years ago, they decided it wasn't worth keeping the store open for all the hours that the mall was, and you'd find the mall doors drawn during normal business hours. This year, Sears as a whole finally put Going Concern language in their financial report, and when the latest list of store closings came out, I can't imagine anyone was surprised to see this store on it.
The closing of Sears will leave Columbia Mall with only one anchor store, and Macy's isn't looking that robust either lately.
UPDATE 13 September 2017 -- The place is now emptied out, though there seemed to still be a good number of trucks and other hauling type vehicles in the parking lot on 9 September 2017 when these pictures were taken:
UPDATE 29 February 2020: Add tags, address, map icon.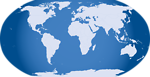 34 Responses to 'Sears, 7201 Two Notch Road (Columbia Mall): September 2017'
Subscribe to comments with RSS or TrackBack to 'Sears, 7201 Two Notch Road (Columbia Mall): September 2017'.
Leave a Reply