This little fabric shop at the triple corner of Fontaine, Two Notch & Shakespeare has been in business for 11 years according to The State although only 3 of them have been in this location.
Co-located New Coverings will remain in the spot.
(Hat tip to commenter Rick)
UPDATE 13 August 2020: Add map icon.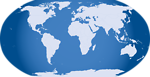 Leave a Reply