There was a time, when I was living in Fayetteville, that I went to Ryans's serveral times a week for lunch. They had a good salad bar with the unusual topping option of roasted peanuts instead of sunflower seeds. They also had hoops of cheddar on the salad bar, and with those and the hot yeast rolls, you could make a decent impromptu semi-melted cheese sandwich to go with the salad.
As it happened, my work colleagues and I eventually discovered that the nearby pool-hall (go figure..) actually had a better lunch buffet and we kind of fell out of going to Ryan's, but I had generally good memories of the place until I had the occasion to drop by the Georgetown location a few years ago and be generally unimpressed, a condition which continued through my one visit to this Two Notch Road location in the Wal-Mart outparcel. I get the feeling from the company's recent travails that perhaps I was not alone in my unimpressed state, and the chain recently announced the closure of 74 restaurants of which this was apparently one:
The statement announced that 74 restaurants that it declared "underperforming" would close immediately.

Those included Old Country Buffet, Hometown Buffet, Ryan's, Fire Mountain and Country Buffet restaurants, according to the release.

"Ovation Brands was acquired by Food Management Partners in August 2015," it stated. "Since that time, we have continued to execute former management's operating plan to stabilize and enhance the performance of the company. However, based on ongoing assessments of individual restaurants, it is necessary to shutter locations for the continued viability of the brands and our employees."
(Hat tips to commenters James R & Sidney)
UPDATE 29 October 2018 -- Now open as Magnolia Buffet: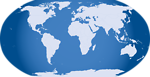 8 Responses to 'Ryan's Grill, Buffet & Bakery, 10052 Two Notch Road: 4 February 2016'
Subscribe to comments with RSS or TrackBack to 'Ryan's Grill, Buffet & Bakery, 10052 Two Notch Road: 4 February 2016'.
Leave a Reply