Archive for the 'West Main Street' tag
Well, this has already been talked about enough that I'm not sure who the hat-tip goes to, but I finally got over to Lexington last weekend and got some shots of the Main Street Blockbuster closing down. It was already pretty near the end-days, and as I watched, I saw a guy walk out and hoick a set of display racks into his truck.
I was also in Aiken this week, and the Blockbuster there which closed about this time last year is still vacant despite being in a pretty good spot..
UPDATE -- the place is still vacant:
UPDATE 4 March 2014 -- This shot is through a windshield and from too far away, but you can see this building is now a Pet Supermarket:
UPDATE 5 October 2020: Changing name in post title from "Blockbuster" to "Blockbuster Video", updating tags, adding map icon.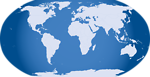 Posted at 1:55 am in Uncategorized
According to their archived web site this house was built in 1893, and it does remind me of the houses in Fernandina from that era that I used to see growing up.
After being vacant for a while, it was an event and catering operation. I was a bit surprised when I found that online -- I had expected that it had probably been a B&B. The last archived version of the web site dates from June of 2008, and given the threadbareness of the paint in several places, I would guess it probably closed not long after that. It's certainly a beautiful property and I'd like to see it survive even if only a a law-office or whatever...
Judging from this LoopNet listing this property was sold in bankruptcy (or that's what I take "Onsite Auction- By Order of Secured Creditors" to mean) on 30 Aug 2010, so obviously the hardware store closed some time earlier than that -- certainly all the branding is gone in the LoopNet picture.
It's not a good time to be a non-big-box hardware store I'm afraid. This little plaza is really hurting as well. It looked like the only business still in operation was a restaurant, though judging from the curb sign Radius Church will be moving into the hardware space in the near future.
UPDATE 15 Jan 2011: Added Piggly Wiggly to the post title based on the comments.