Archive for the 'toys' tag
So fare there are no signs advertising big closings savings at the Toys 'R' US Columbiana Mall outparcel site in Harbison, but it's just a matter of time as the firm officially threw in the towel last week and says it will not emerge from bankruptcy.
I missed the golden age of Toys 'R' Us, and in fact don't think I've ever been into a store. For us, the big thing was the Sears Christmas Wishbook with wonders on every page, here's an appreciation from someone who was not too old for the golden age, along with some reminders that Toys 'R' Us has been in and out of trouble for a long time.
The funny thing is that while TRU doesn't sell as many toys as it used to, it still sells a *lot* of toys, and you have to wonder how bad the debts must be if you have bankruptcy protection and can't come up with a viable plan for the way forward while you are still selling lots of toys.
A few links:
According to CNN, the timing of closing sales and the final closing have yet to be determined.
A trademark collector may be bringing KB Toys back as popup stores due to the TRU bankruptcy.
Amazon may buy some of the stores though I wouldn't hold my breath for the Columbia area.
I have to say this store does not look appealing to me. It looks a bit run down, boxy and not 'fun'. I realize there are limits to what you can do with stodgy Columbia codes, but to me something like *this* says TOY STORE!
And finally, thanks, guys, for that whole backwards 'Я' thing. Not.
I remember going into Learning Express sometime last year while I was looking for something for my niece. Unfortunately, I can't recall what I was looking for or if I found it. I do recall that the place was upscale and had some toys that I would have been interested in back in the day.
OK, who am I kidding -- I'd still be interested in them!
(Hat tip to commenter Terry)
UPDATE 10 April 2013 -- Interesting. Now it's to reopen as Learning Express under new management:
UPDATE 22 April 2013 -- Open again:
UPDATE 27 April 2020 -- As commenter Jacob Pittman notes, this store is closed once more. According to the chain website, the only curren tMidlands location is at 5175 Sunset Blvd., Suite 12 Lexington, SC 29072.
Here is the press release for the reopening of this storefont, which apparently took place on 12 April 2013.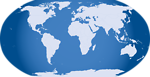 Posted at 1:21 am in Uncategorized
Teddy Mountain is a stuff-your-own-teddy-bear franchaise. The Columbia store was at The Village At Sandhill next to the Nestle cookie store, and just down from Bluefin.
I'm not entirely sure when the store closed, but as the last mention I can find on the Sandhill website is for 30 April 2012, I'm putting it as "Spring 2012".
Posted at 12:55 am in Uncategorized
I have to admit I wasn't aware of Creative Kids in Five Points until I heard it was closing, despite having bought a good number of toys the past several years. It looks to have been an interesting place (though that big guy up front is a little scary :-)
(Hat tip to commenter Mike D)
Posted at 1:54 am in Uncategorized
Not really a closing, but I was at Bruegger's Sunday, and happened to notice that the building housing Be Beep and The Happy Cafe is being re-roofed.
The Be Beep area was roped off, but they aren't open on Sunday anyway so I doubt they'll have any downtime.
For a while, the Dentsville area had two big-box toy stores as well as a couple of smaller storefronts inside Columbia mall. I can't remember the name of the first of the big ones to go, but it was in the same little plaza on Decker Boulevard and Trenholm Road Extension that Winn Dixie was in and that The Comedy House is in now. As I recall, the closing caused a lot of brouhaha and local ill-will because the place timed their closing to be after Christmas shopping and before Christmas returns. It seems to me there was another way in which they did customers dirty in addition to that, but the details escape me at this remove.
At any rate, you might have expected that with the entire "destination toy store" market in the area now ceded to it, Toys 'R' Us would have prospered and have had some incentive to stay put, but that proved not to be the case. Since I wasn't really a toy shopper at the time, I didn't pay much attention to where the store went. I just figured it had joined the general flight from Dentsville and the Decker Corridor to somewhere down Two Notch. However, doing a quick online Yellow Pages search, the only location I see in the Columbia area is near Columbiana Center. I know I'm certainly not driving out there for toys -- not when there's Amazon.
The building has never had another tenant since Toys 'R' Us departed. It appears to be in fairly good shape (some minor tagging, but only on glass) though the architecture now looks a little dated. Unfortunately, with the upcoming closing of Dillards, I can't see that any first tier replacement will be willing to locate at Columbia Mall any time soon.
Update 27 Jan 2010: Well something is happening at the old Toys 'R' Us building. From the work going on, it would appear that something will be going in there:
UPDATE 1 April 2010 -- Looks like the Virginia College Career Center is ready to open:
UPDATE 13 February 2021: Changing "Columbia Mall outparcel" in the post title to the full street address, updating tags and adding map icon.