Archive for the 'renaissance' tag
Posted at 12:44 am in Uncategorized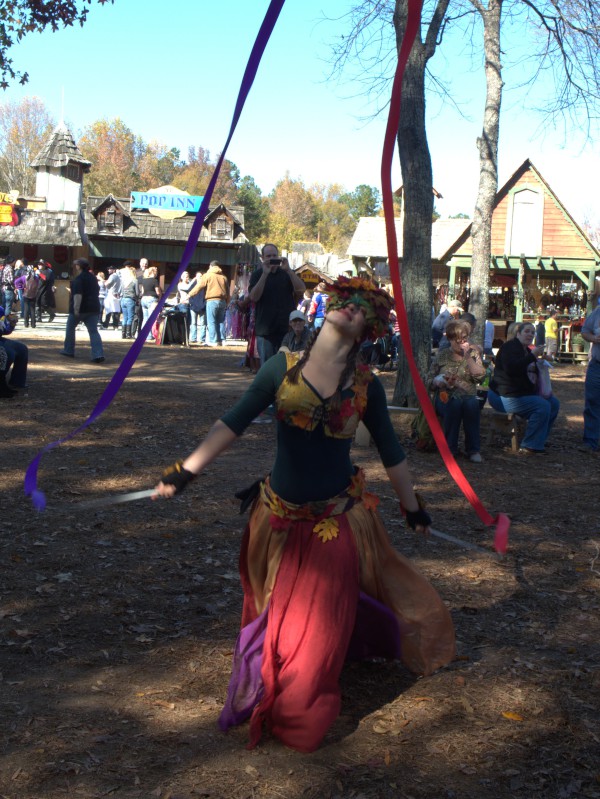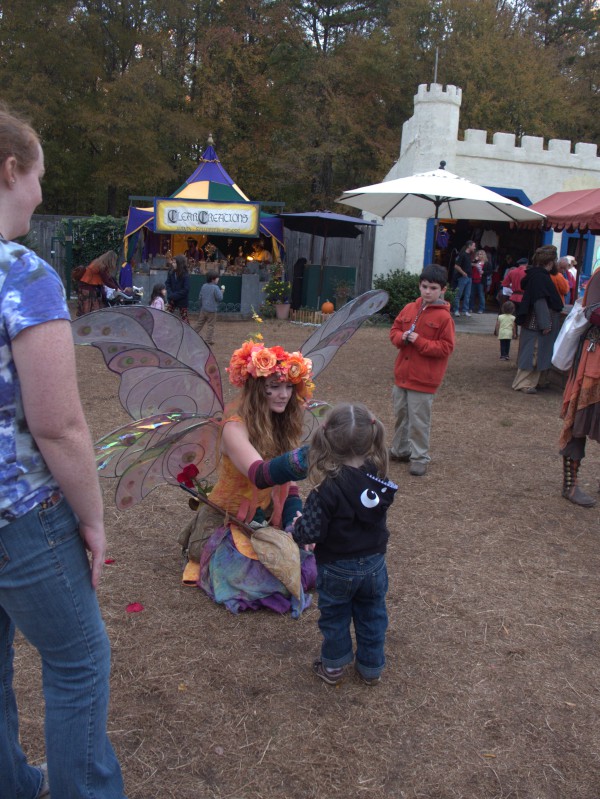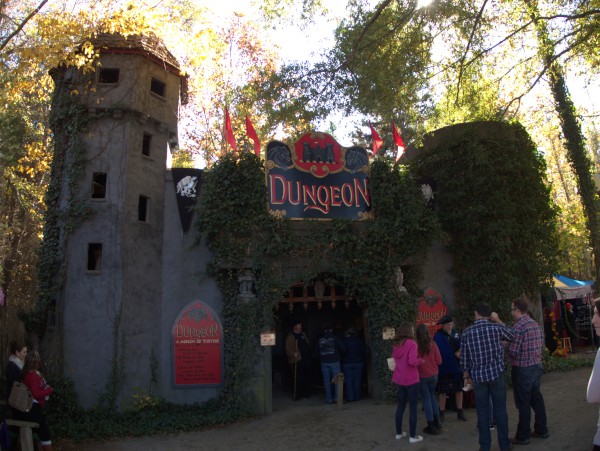 I'd heard the radio ads for the Carolina Renaissance Festival for years, but somehow never got around to going until the start of November. For one thing, I wasn't quite sure where Huntersville was (answer: just north of Charlotte), for another I didn't know if there would be enough there to be worth a weekend.
In the event, I was quite pleasantly surprised. The place is a couple of miles east of I-77 and has an interesting air of semi-permanence about it. The parking lot is obviously a pasture or some such non-graded space, and the buildings are all open to the air with porta-johns providing the facilities, but yet they are permanent structures, and the festival is now in its 20th year.
The crowd is an interesting mix. There are the standard parents-with-kids families out for a day of face painting and low-tech carnival rides, then there are the Society For Creative Anachronism types, the "healing crystals" and New Age crowd and the Celts and fairies crowd. One comic storyteller commented that there was a lot of crossover with engineering and science-fiction fandom types (and indeed SCA is strongly correlated with SF fandom..) such that he could tell Rene Descartes jokes ("Rene Descartes walks into a bar. The bartender asks him if he wants a beer. 'I think not', says Descartes and vanishes..")
The show people were great. Everyone had a line of patter to draw in a crowd (the fire eater: "I'm not that good. Come watch me, I might hurt myself!"), and kept up rapid fire comedy bits while swallowing swords ("You can only swallow a sharp sword once!"), walking the tightrope, abusing the peasants or juggling.
It was also a "something for all ages" event. As I mentioned there were plenty of kid friendly activities, but there was also a bit of a bawdy side for the grownups at events labeled LC ("loose cannon").
Here's a few videos.
From the sublime:
To the freaky:
To the dangerous:
To the NSFW:
And the even less SFW:
The Fair runs weekends through the rest of November.
Lots more after the jump.