Archive for the 'pool' tag
I noticed this place in Eastover on the west side of The Sumter Highway just past Horrell Hill last week. This former restaurant and pool hall has obviously been there quite a while, and has just as obvioiusly been out of business for many years too. (In addition to the clinging vines, most of the roof seems to be gone as you can tell in some of these shots). I suspect from the "Video Games" signage that it was last open during the video poker era, but not until the actual end of that era as it does not seem to be listed in the 1998 phonebook.
I got Rivers Variety Store and The Locker Room from the signs. Googling the phone number, (803) 783-5440 brought up the Jerry Thompson name.
UPDATE 21 Dec 2010: Added Laundry to post title based on the comments.
UPDATE 31 January 2023 -- This building has been razed:
Also adding map icon.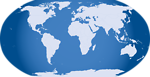 This isn't quite the post I thought I would be making. Here's the thing: I remember a local restaurant that was on this side of Rosewood Drive for many, many years. It was on my "someday" list though I didn't get to it and it was torn down after I moved out of town. The only anecdote I can remember about it right now was that in the late 80s, or maybe the 90s, USC had a famous football coach (whose name I can't remember, let's call him Freddie) commit to come coach the Gamecocks. The whole town was in a commotion, and this restaurant put up on their signboard: Freddie heard about our food!.
Then, of course, the Chicken Curse struck, and he reneged on the deal and decided not to come to Carolina -- leaving the restaurant flat-footed for a couple of days with a very ironic sign.
Anyway, I was pretty sure this was the spot, but the only thing I can see before the old building was torn down to put up the Eckerd's which became Rite Aid is a pool hall called Charlie's which tried several times (apparently with success in the end to get a liquor license).
UPDATE 7 Dec 2010: Updated post title to Charlie's Cue & Cushion based on the coments.
UPDATE 10 August 2020: I have not noted it previously, but this Rite Aid closed as all the others did, and is now a Walgreens. Also added map icon, added Rite Aid to the title, updated tags.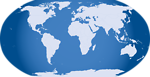 Then:
Now:
I was hitting Moe's at University Corner on Main the other night (in the old Big Bird slot) and parked down on Devine Street, between Main & Assembly.
I couldn't help but notice that Varsity Billiards is closed. The lighted sign has always been a retro treat, and it's a shame to see it dark. (The first two,lighted, pictures are from February 2010).
The phone does not seem to have been disconnected, and the building permit is for "repairs", so perhaps they will be back. I'm not a pool player, but it would be a shame to see Varsity behind the eight-ball.
UPDATE 20 July 2017 -- Well, this is unexpected: The Free Times says Varsity is open again.
I don't play pool (now air-hockey is a game!), so this club has only been on the periphery of my notice over the years, but I was conscious enough of it that it caught my eye when I saw new signs up the last time I drove down Decker to I-77.
Doing a little googling I find that it has something of a tragic history, with the co-owner being fatally shot there in 2006. Google also insists that the place has been called Sue's Lounge though the Google Streetview for "Sue's Lounge" brings up the old Decker Billiard signage on the place.
The new name of the place is La Parranda which apparently means "The Big Party" in Spanish (and a song of that name was a hit for Gloria Estefan..), so I'm assuming that the ownership has switched from Korean to latin, though the graphic on the sign seems to indicate that pool and alcohol will still be available.
UPDATE 25 April 2013 -- Well it's back, sorta. I hope they didn't pay too much for those signs:
Posted at 4:32 pm in Uncategorized
I had heard that Gold's Gym was coming to Forest Drive, and wondered what effect it would have on Columbia Athletic Club.
It appears from this story that the owner decided, having been handed a pig, that he'd better put some lipstick on it and do a Kent Brockman "And I, for one, welcome our new Gold's overlords". Actually, I agree. Realistically there's no way they could compete in the long-term with Gold's and this is a win-win by giving Gold's an early entry into the neighboorhood and giving a leg-up to current members and employees. Of course, since I've never set foot in a gym, it's all pretty academic as far as I'm concerned...
Presumably, this means that Woodfield's Barber & Beauty will have to relocate even after dodging the bullet of having the plaza featuring their sign demolished.
UPDATE 30 January 2010: Well, Gold's Gym moved in and out, now open in their new digs at the old Forest Drive Church. The building is vacant and for sale now. I took the opportunity of the empty parking lot to get a good number of additional pictures, including some over the back wall -- this is the first time I have ever seen the pool there. It appears that one of the second story picture windows is out for some reason.
UPDATE 5 April 2012 -- I thought I would get some more pictures before work on the conversion for Trader Joe's commences:
UPDATE 1 June 2012: Trader Joe's is coming, see the comments for details. Meanwhile, asbestos removal and interior demolition have started:
6 June 2012: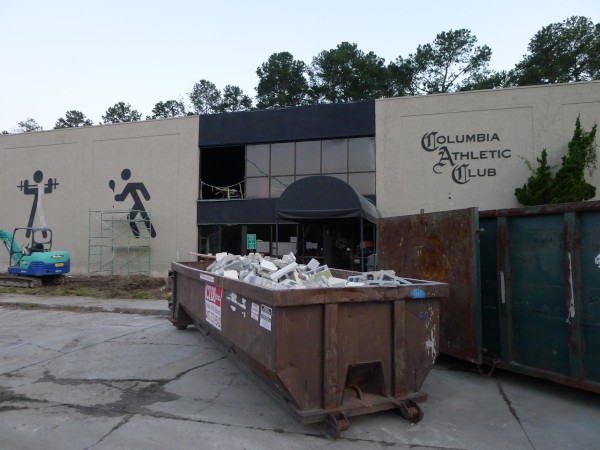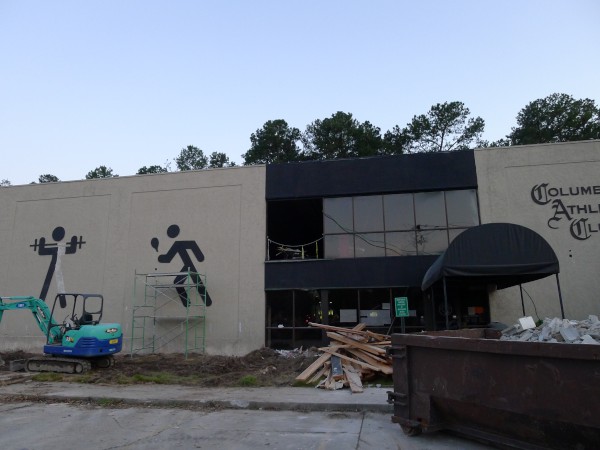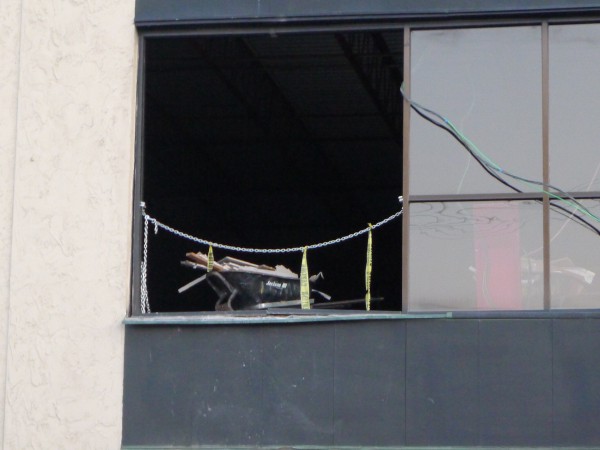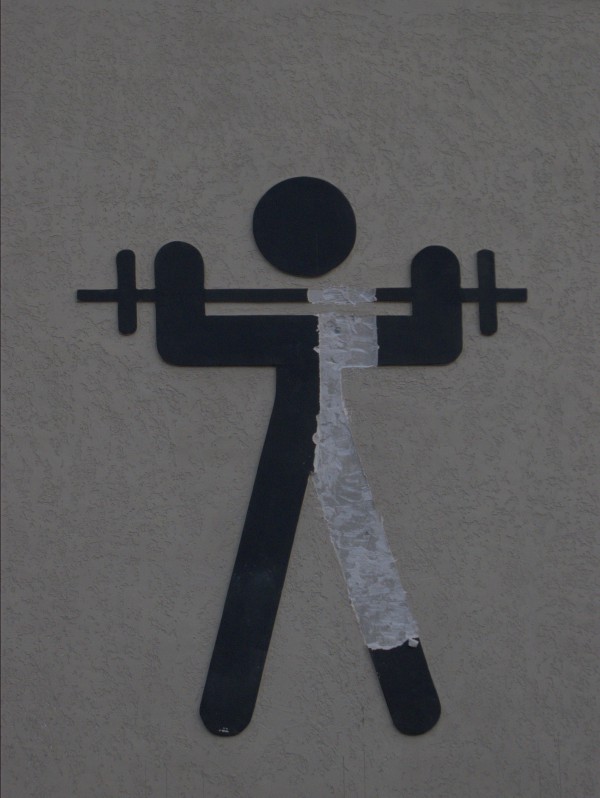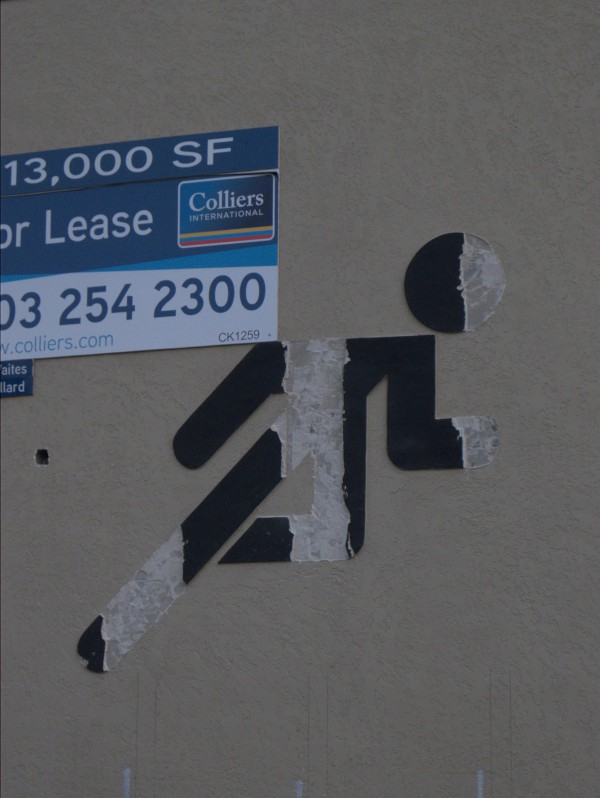 17 June 2012: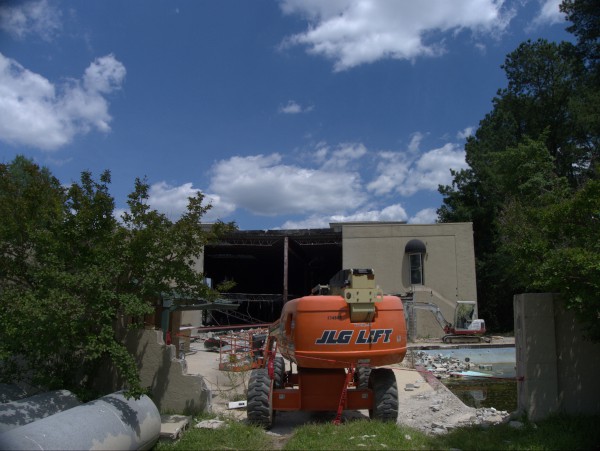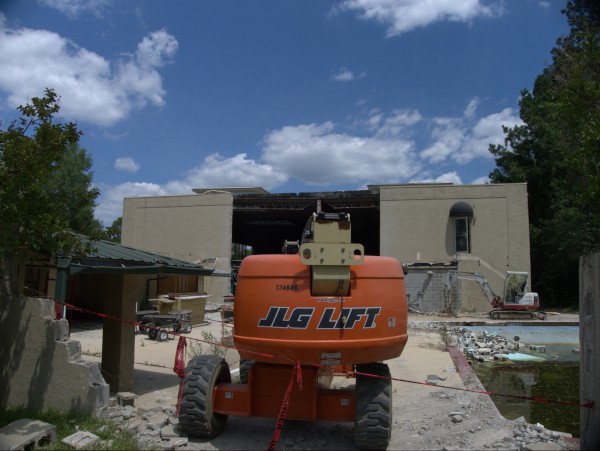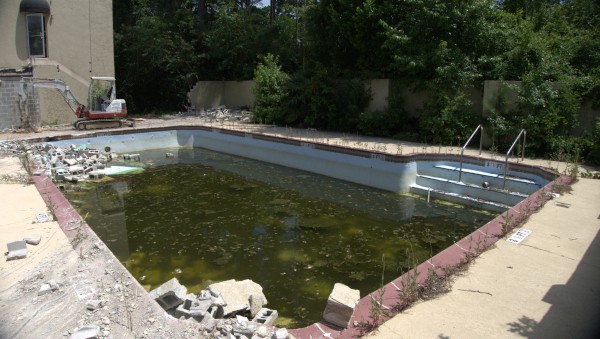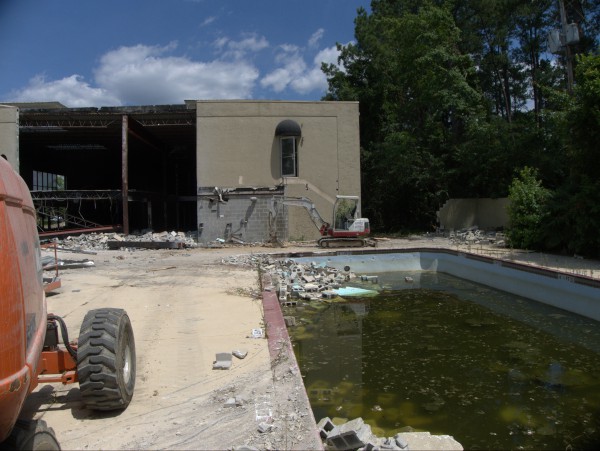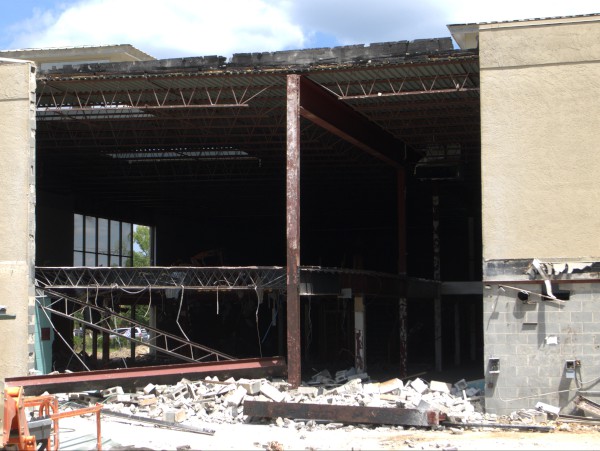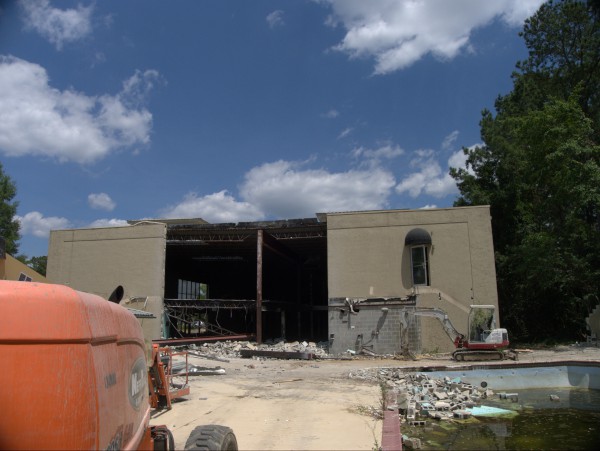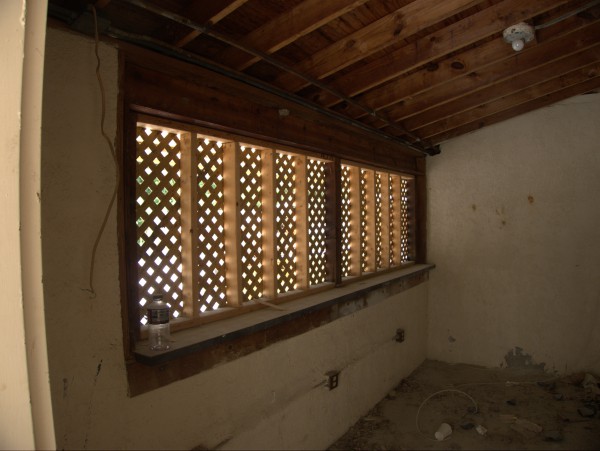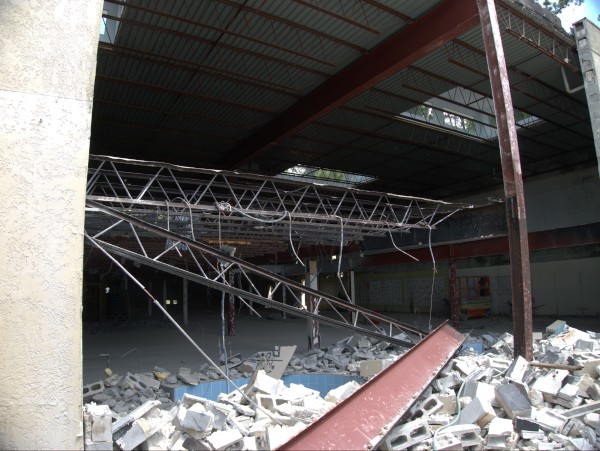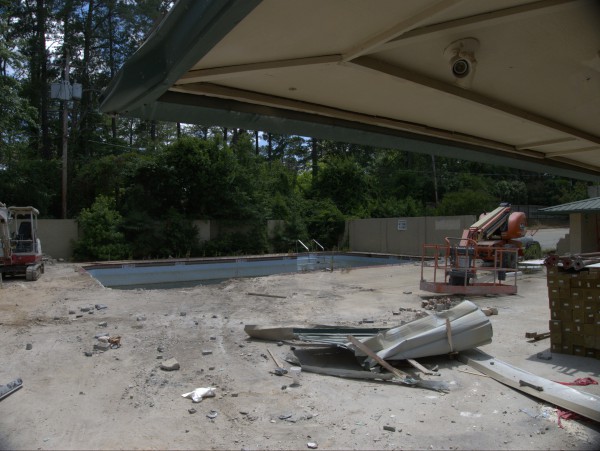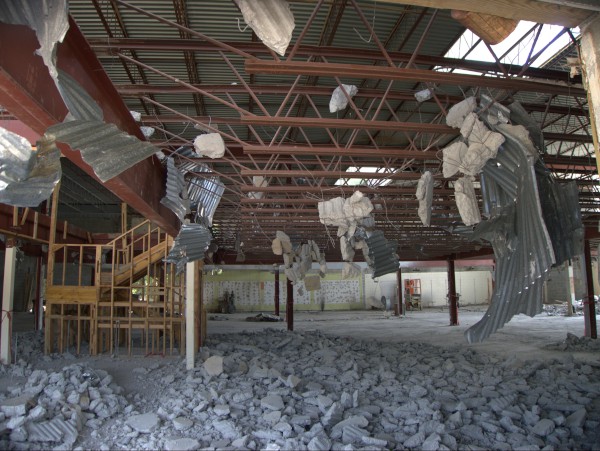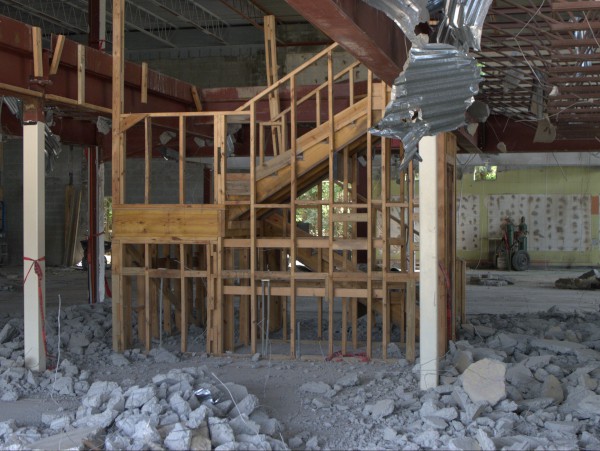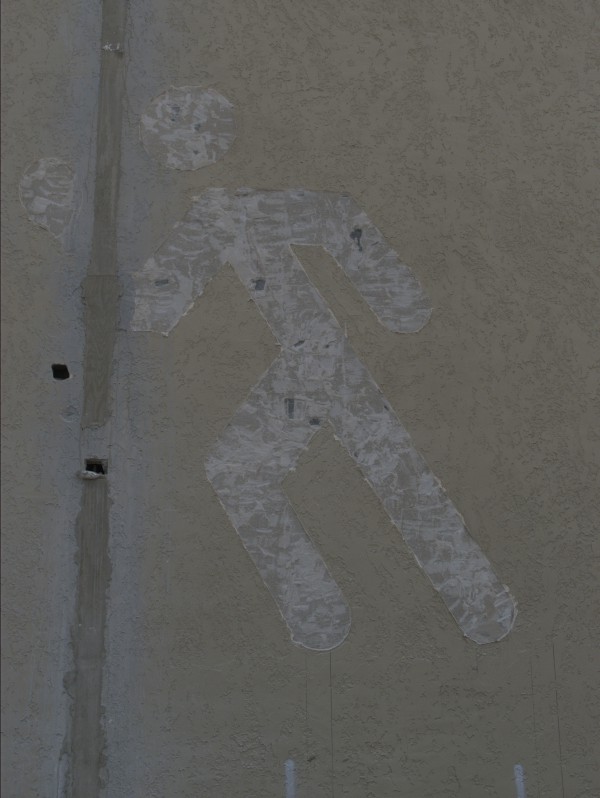 UPDATE 26 June 2012 -- Work progresses in these 24 June pix. Half of the silhouettes look like reverse atomic shadows now:
UPDATE 18 July 2012 -- Really, I don't see why they didn't knock the whole building down. Apparently they are using absolutely none of it other than the walls themselves. Given that none of the rest matched what they want, it's hard to believe the walls just happened to be 100% perfect! The pool persists as a water filled hole in the ground for now (pix 15 July 2012):
26 August 2012: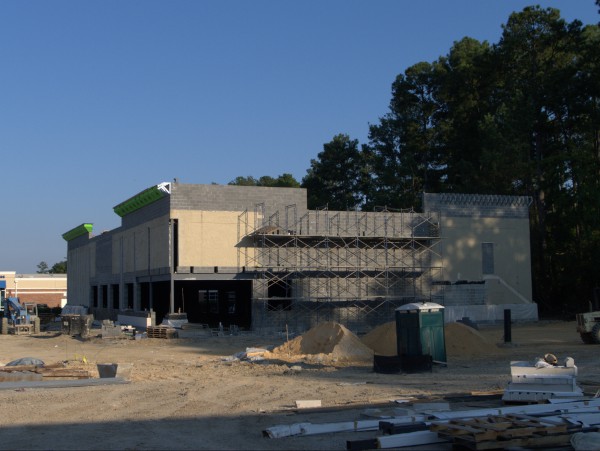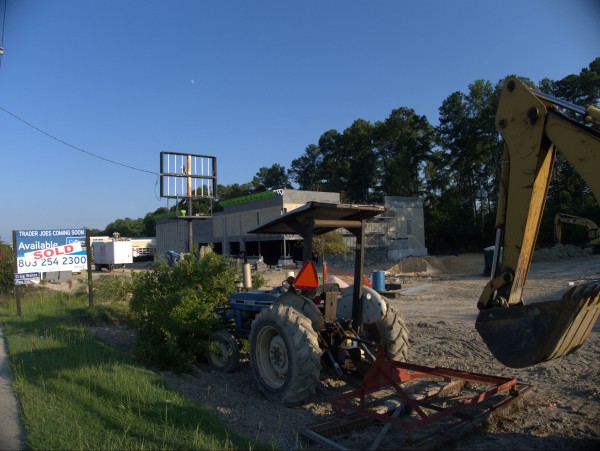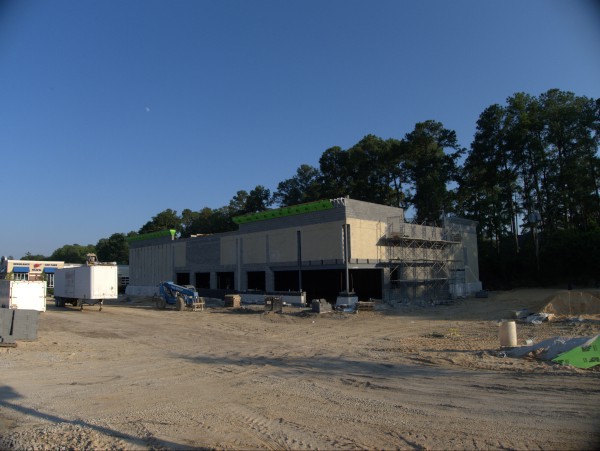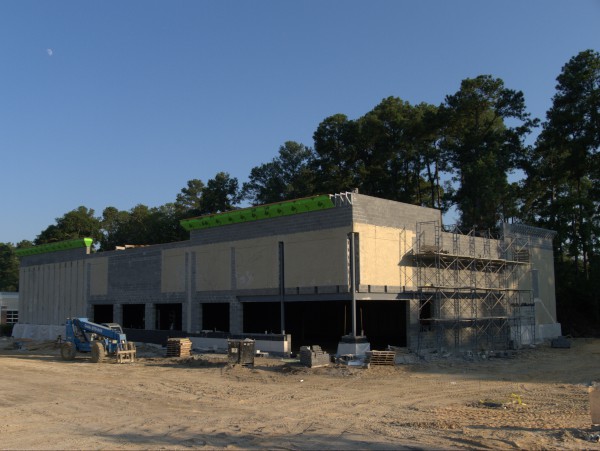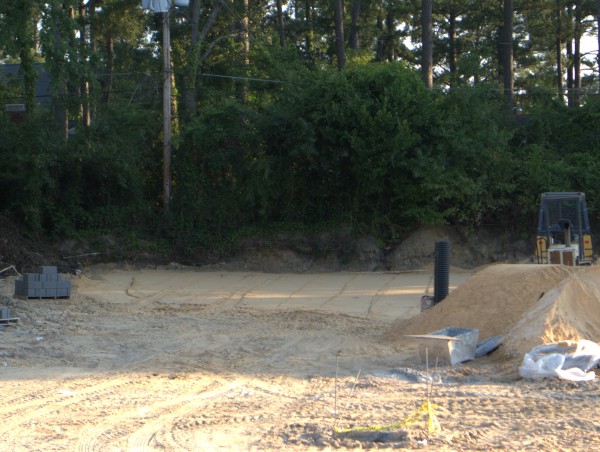 23 September 2012: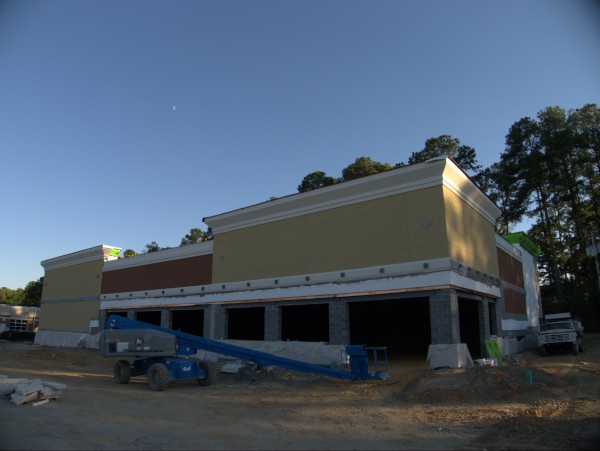 21 October 2012: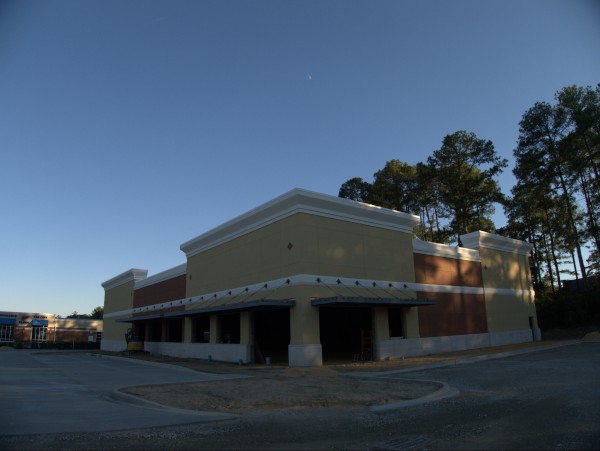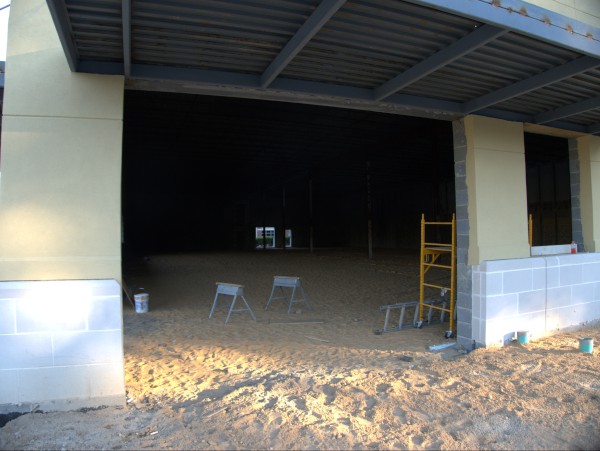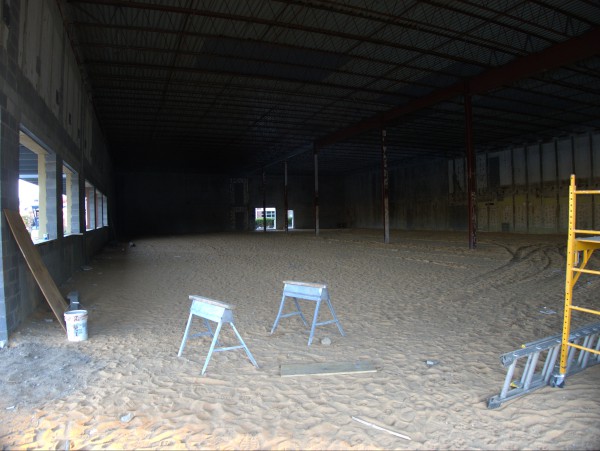 The pool: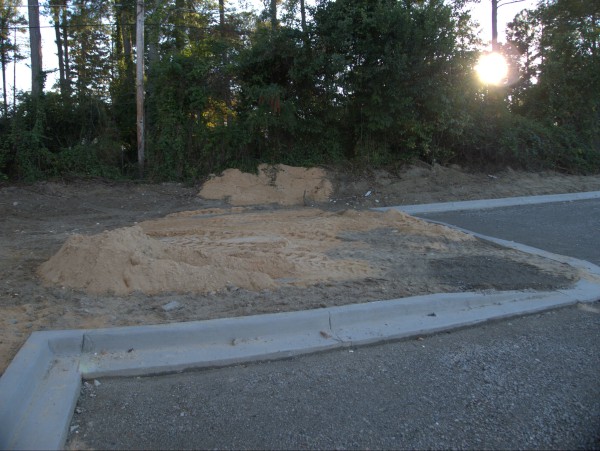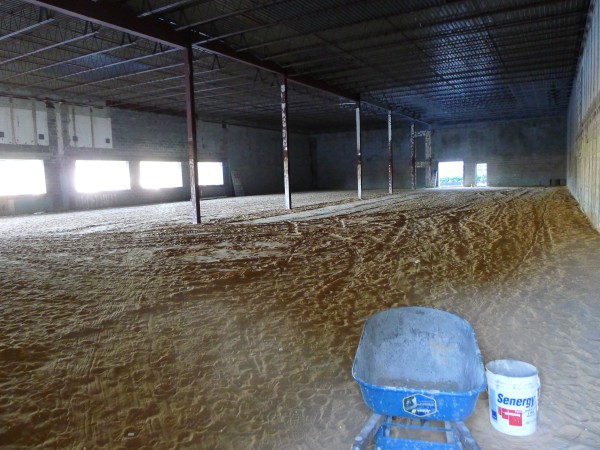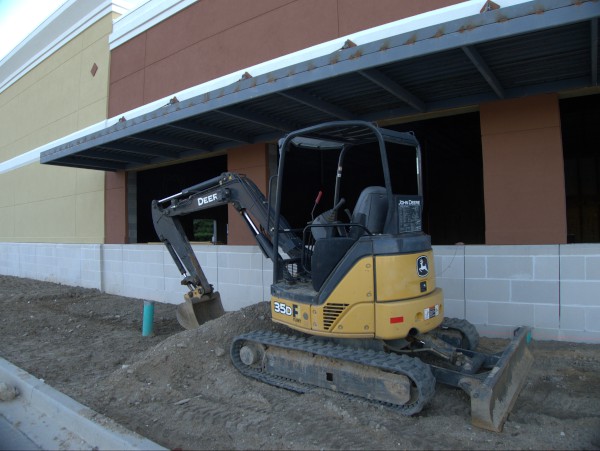 UPDATE 30 October 2012 -- The Trader Joe's sign went up today:
1 December 2012: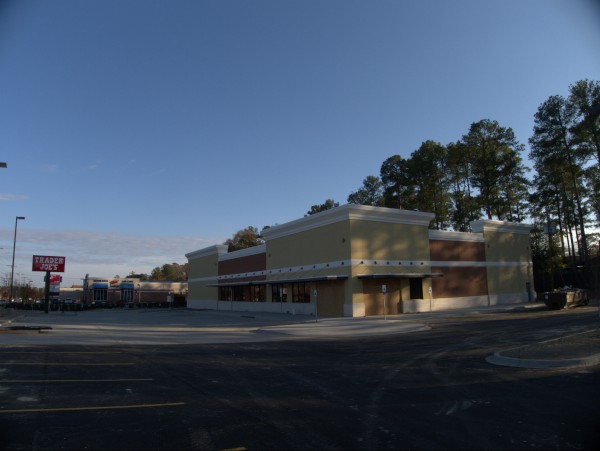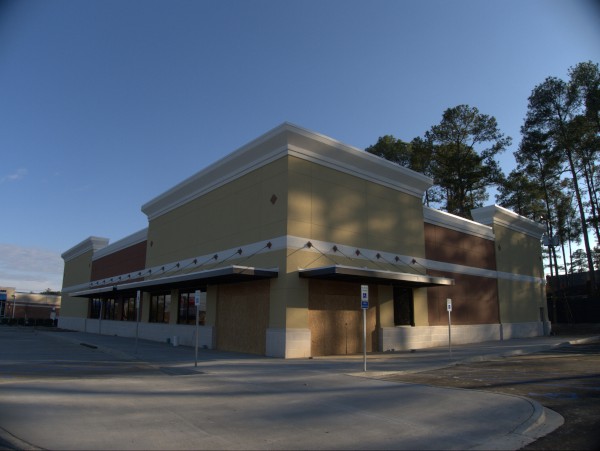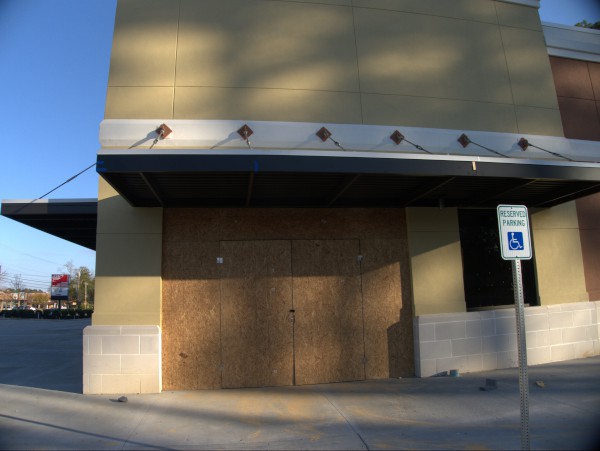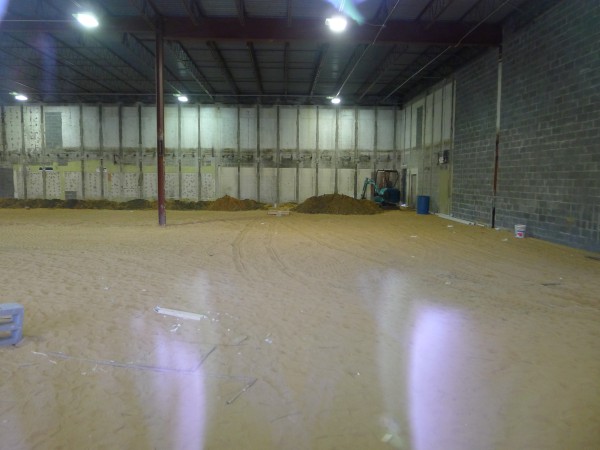 5 January 2013: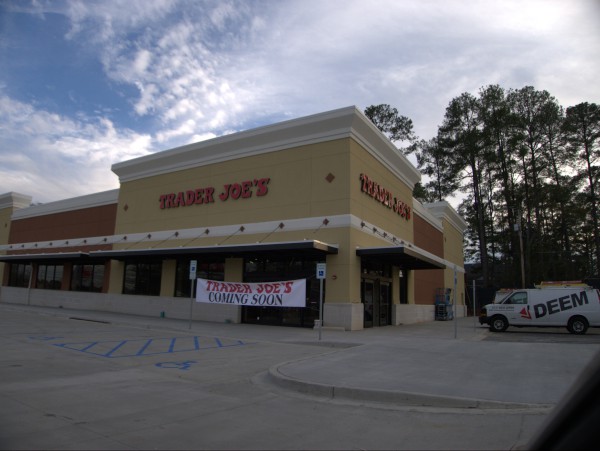 20 January 2013: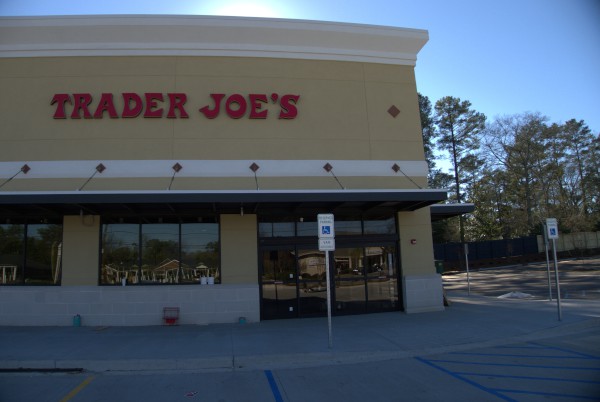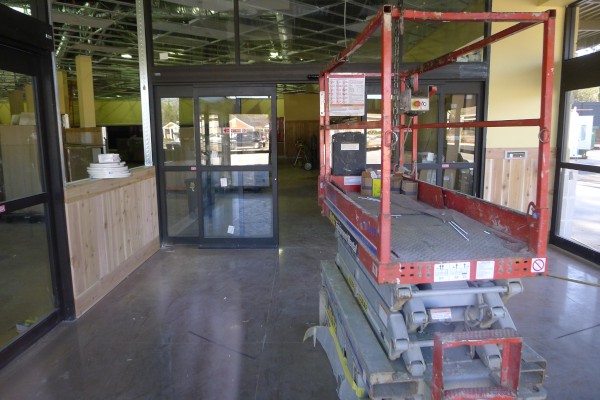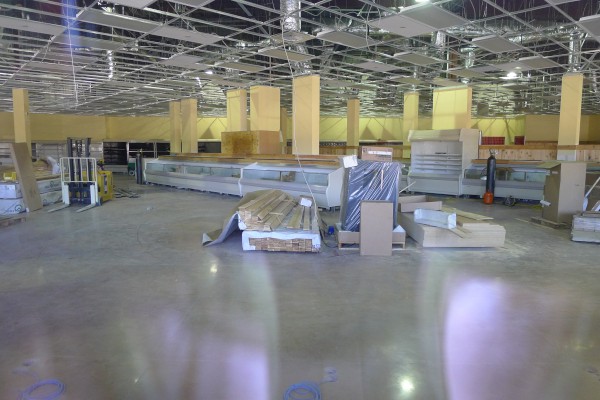 29 January 2013: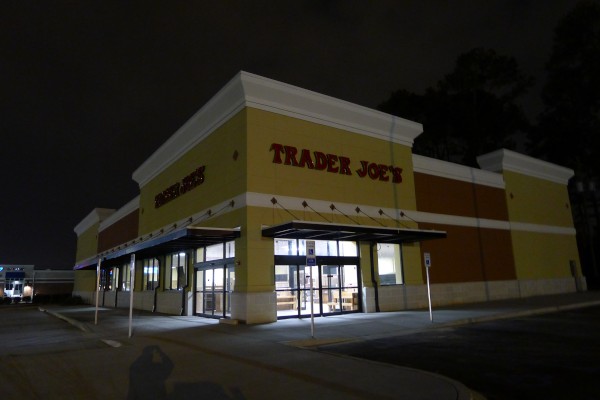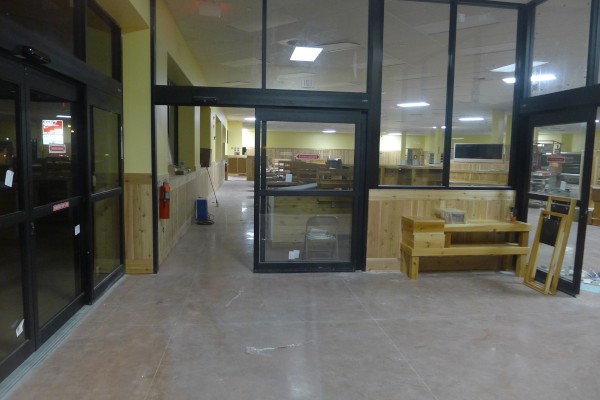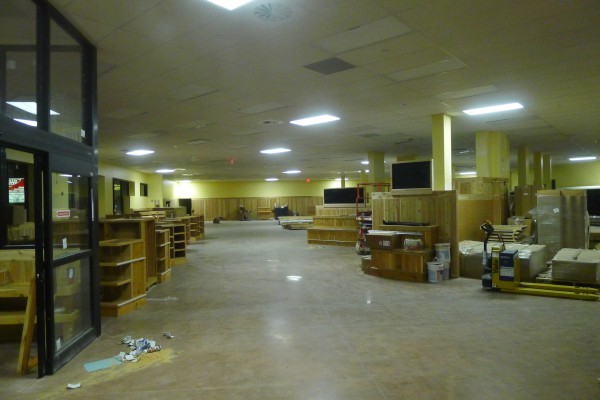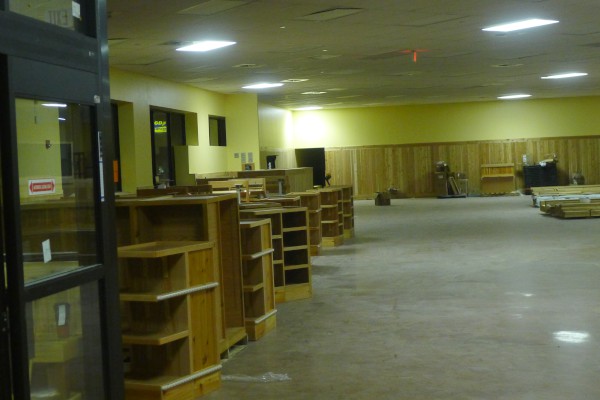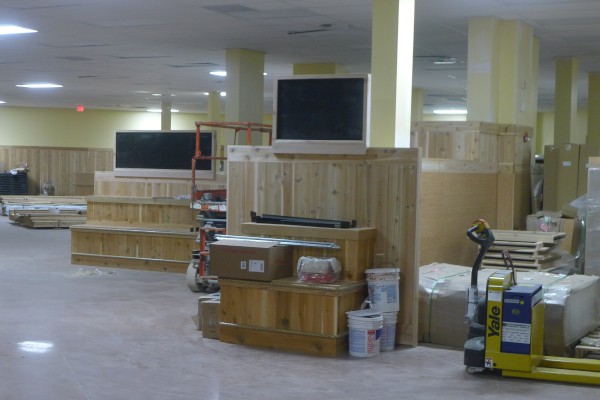 17 February 2013: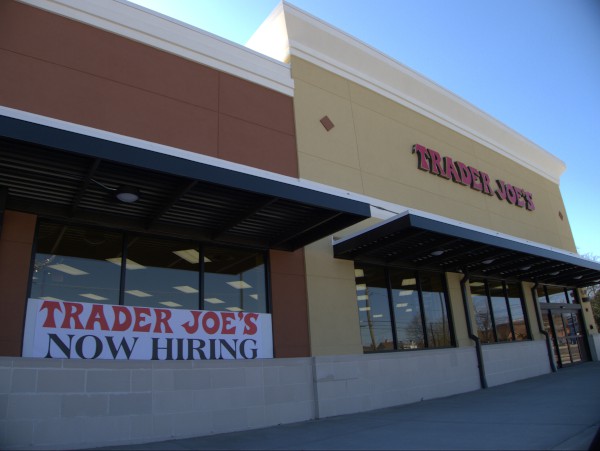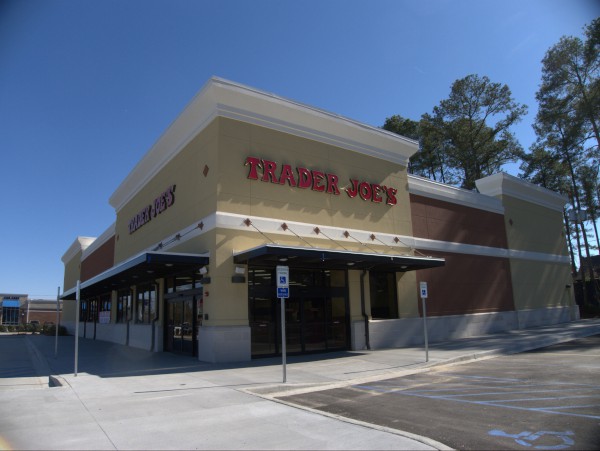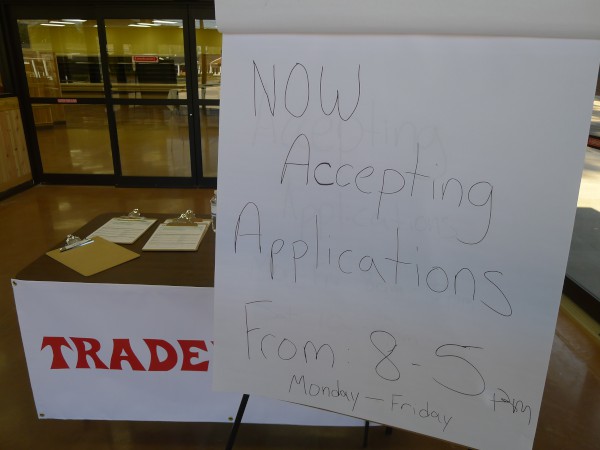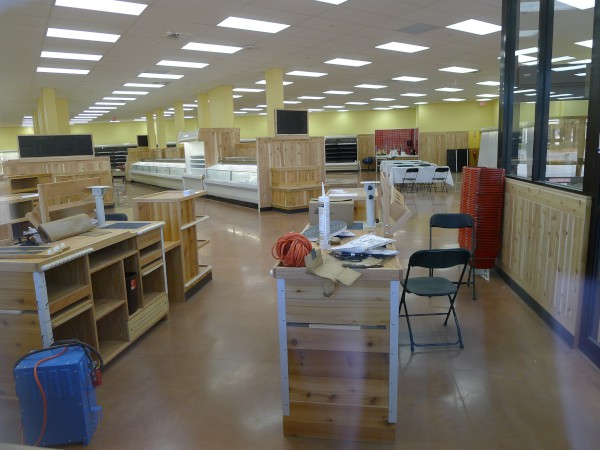 17 March 2013:
UPDATE 6 January 2013: Added 6 June 2012 photoset.
UPDATE 6 March 2013: Added a bunch of photosets.
UPDATE 23 March 2013 -- And Trader Joe's is open:
Photosets: