Archive for the 'Laurel Street' tag
Two Notch stalwart Westside Ice has now moved to 1001 Idlewild Boulevard off of Bluff Road.
This building has that classic "ice house" look, with the long open deck. Their web site says the business dates from the 1930s -- I wouldn't be surprised if horse drawn ice wagons once pulled up here..
(Hat tip to commenter Frank Mancuso)
UPDATE 23 August 2021 -- Commenter Frank Mancuso (who has apparently had an eye on the place) sends these pictures of the demolition of the building:
Also adding map icon.
UPDATE 2 September 2021 -- Some more pictures of the demolition a bit further along:
UPDATE 13 September 2021 -- Demolition is complete: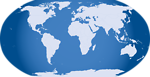 As I was driving down Laurel Street the other day, I noticed that American Business Machines at the corner of Laurel & Sumter had moved. According to their sign, they are now at 406-D Williams Street, which seems to be somewhere down by the new USC baseball stadium.
Their sign and google suggest that ABM is a typewriter shop, but I doubt there is much business in that now, and the one time I stopped by, I was looking for bulk shredding services.
Posted at 1:19 am in Uncategorized
Compared to your usual auto parts store, this warehouse space on Laurel Street is huge (the property listing says 20,000 square feet). It's also kind of out of the way. I don't know if the business model was that this is where garages got their parts (vs retail customers) or if they had their own machine shop in the warehouse space. Or perhaps Bumper to Bumper and All Pro split the space. At any rate, it's all available now.
Posted at 1:06 am in Uncategorized
I was a little surprised when Google turned this building up as a funeral home. Given the radio tower I had guessed it was some sort of maintainence facility with radio dispatched trucks. Of course, Bostick-Tompkins moved to Colonial Drive in 2001, so it could have been several things since then (though Google doesn't turn them up, and Bostick-Tompkins apparently still owns the building). Also, given that the City Data tax information says the building was built in 1967, and Bostick-Tompkins was established in 1988, it could have been several things before that.
Posted at 1:34 am in Uncategorized
According to this link the Boyne Building was designed in 1900 by local architect James Hagood Sams. I'm sure it has been a large number of things over the years, but the one which gets mentioned here more often than anything else is The Elite Epicurean. Unfortunately, I know almost nothing about it. I believe that for the majority of the time it was open, I was living out of town, and at any rate just the name would have put me off as being "too fancy" (not to mention the iffy-ness of Main Street at night).
All that aside, I can say it was listed in the 1998 phonebook (though with no Yellow Pages ad) and here's what some of you have said:
One of my favorite Columbia restaurants missing from your list was the Elite Epicurean. They had a dish called something like "Island of Scorpios Shrimp". It was delicious. Also, the stuffed twice baked potato at the Elite Epicurean was very good -- commenter Sarah
Let's see… Elite Epicurian first became a Northern Italian seafood-focused place called LaVecchia's, full of fish tanks and aqua neon colors, until around 2002… Then it became Aquagrille, which didn't last long. After that it has been dance clubs under 2-3 different names -- commenter Dave
I still miss the Elite Epicurian. Lamb Chops Bandit Style! -- commenter Dennis
Club Dreams would seem to be one of those short lived dance clubs commenter Dave mentions -- the night picture is from a Friday night, when one would expect a dance club to be open, so I think it is gone as well.
Posted at 6:11 pm in Uncategorized
When I was small, going to a movie always meant going downtown. We didn't do it often, but Main Street had at least four theaters and Five Points had one. The way I remember it, this all began to change with the opening of the Richland Mall Theaters (which deserve their own post). By the time I was in high school and college, the action had mostly left Main Street, with Dutch Square, Spring Valley, Richland Mall and Columbia Mall all having multiplexes (Columbia Mall effectively had two multiplexes).
The Jefferson Square Theater was the last theater downtown to play first-run major movies after the rest of the Main Street theaters had either switched to kung-fu, hard-R grindhouse or closed their doors entirely. "Jefferson Square" itself is still there, more or less at the end of the old Main Street shopping district. The theater building is still there too, though I don't know what's in it today. The last movie I remember seeing there was "Fame" in 1982. Even at the time, it was unusual to go downtown, and we had trouble parking (another part of what killed downtown theaters). I recall being impressed with the setup, which was on a larger scale than a typical multiplex. There was even a balcony, though it was closed at that time. We all enjoyed the movie (it seems to have fallen off the cultural radar now, but was quite a sensation at the time) and agreed that it was a nice place to see it, but we never went back, and I saw some time later that the theater had closed its doors.
I understand now that the Columbia Film Society is trying to move their Nikleodeon Theater from Main Street behind the State House to one of the shuttered theaters on Main in front of the State House. I don't believe that they are talking about Jefferson Square, but it will be nice to see a downtown theater of any sort again.
UPDATE 4 May 08: Added pictures of the current Jefferson Square courtyard.
UPDATE 12 September 2009: Added the Jefferson Square ad for "Two People" from the 15 April 1973 State paper.
UPDATE 21 April 2013 -- Commenter William sends in the picture below saying:
The current tenant DHHS leveled the floor by pumping truck loads of self leveling concrete. I am sending you a pic of the old projection room from about 2 weeks ago [circa 1 March 2013 -- Ted]. When I first went up there parts of the projectors were still there and you could see out the "windows". But as you can see in this pic they have been removed completely and windows blocked.
UPDATE February 16 2014: Finally add the full street address to the post title.