Archive for the 'I-77' tag
Here's another Great Flood of 2015 casualty.
This little restaurant on the Fort Jackson gate off I-77 has been there under one name or another for years. Originally, it was Saki, then when the current owner, who was working for the former owners, bought it out, he changed the name to Saky. This is what The State had to say:
"Who expected all this rain and the flood?" Sun Suk said as repairs continue on the eatery on Fort Jackson Boulevard at I-77.

The 7,500-square-foot structure housing Saky was damaged by the same flash flood Oct. 4 that inundated homes in the King's Grant neighborhood.

Saky bore the brunt of the flood on its side of the road.

Two feet of water came inside and a tree fell on part of the restaurant after the bank of a nearby creek eroded in the rush of water.

"I walked in and it was a little wet, so I thought maybe it wasn't too bad," Sun said. "Then I went in back and could see the sky from inside of the building, so I knew I had a big problem."
The first picture is from some years ago, the others from after the flood, though I could not get too close.
Hopefully they will be back soon.
UPDATE 21 March 2016 Wow, who would have thought this photo and letter would turn up at my house at this late date, but there we are: David Pearson's first ride crew on Thunder Road. See the text below for details.
Grit Your Teeth
Bear The Load
Enjoy Your Ride
On Thunder Road
-- Burma Shave
I was on the first run of Thunder Road on 3 April 1976.
As it happened, I had won a phone-in contest on WIS Radio. I suppose there were similar contests on stations all over the Carolinas to fill both cars. It was not the first time I had been to Carowinds, I remember a school trip in particular, but it was not the quick jaunt from Columbia it is nowdays, as I-77 between Columbia & Charlotte was not yet finished and it was a longish two lane drive on US-21.
In its initial configuration, the two track coaster was promoted as a "race" between moonshiners and police with the trams on each track having automobile body front ends. For the initial ride, we contest winners were divided into two teams, one per car, and in the front seat of each car was a then prominent NASCAR driver. I'm afraid I didn't (and don't) really follow NASCAR so the names of our team leaders has totally slipped my mind. I have the feeling that our team was on the right hand track, and that we were the law, but I couldn't swear that to you. What I do remember in particular is the set of four Burma Shave signs, quoted above, which were between the two tracks as the cars were chain pulled to the top of the first hill. They gave you something to laugh about just before cresting the hill and that first precipitous descent.
At the time, my experience with roller coasters was pretty limited. My father did not trust the travelling coasters at the State Fair, so the only coasters I had ridden were the Swamp Fox in Myrtle Beach, and the mining themed Goldrusher also at Carowinds. There was really no comparison, and Thunder Road was a thrill ride far and above either (though I still love both the others). There was just something about that initial jerk and the clank of the chains as you went up that first hill, then teetered on top of the world for a second before the bottom dropped out..
I rode Thunder Road many other times over the years, though probably not any after the early 1980s. I totaly missed the era when they ran one of the trains facing backwards.
When I heard that Thunder Road was to be retired, I wanted to try and be on the last ride, but in the event I was on vacation that day, and while I seriously considered making the ten hour round trip drive, in the end I didn't. It would make a better story, but that's life.
I did go out last weekend though and get what pictures I could of the attraction before it is all torn down. The entrance is in what is now the Snoopy section of Carowinds while the main body parallels the water park area.
It's kind of sad how little of the original Carowinds remains. Really, I think the only two remaining original rides are the Eastern Airlines Skytower and the aforementioned Goldrusher. While I was googling some Thunder Road facts for this post, I ran across a teriffic site Carowinds The Early Years where most of the links above come from, and which you should definitely visit. Who could forget The Oaken Bucket, The Hillbilly Jalopies, The Powder Keg Flume, the awful food at The Grubsteak (You expect grubs to be good steak? we asked..), The Paddle Wheel Steamer, The Skyway and The Monorail?
UPDATE 14 August 2015: My sister (who was also there the first day of Thunder Road though she did not have a first ride ticket) says she remembers that the NASCAR teamleaders were Cale Yarborough and David Pearson and that I was on Pearson's team. She has also found online sources saying it was Bobby Allison & David Pearson though that's not the way she remembers it (and all it takes is for one source to get it wrong and then be quoted by everyone else..)
I have also found a number of Youtube videos of Thunder Road. Here are a tribute video and then a front car POV video:
The standard-issue closing signs have gone up at Anna's Linens at East Forest Plaza. You know the ones -- we've seen them often enough here..
I'm not sure what the final date for this store will be, but as commenter Andrew noted, the whole chain is in Chapter 11 and liquidating:
"Over-expansion and excess inventory led to increased indebtedness and, ultimately, a default with the debtor's long-time lender, Union Bank," according to court documents.
(Hat tip to commenter Sidney)
Posted at 11:05 pm in Uncategorized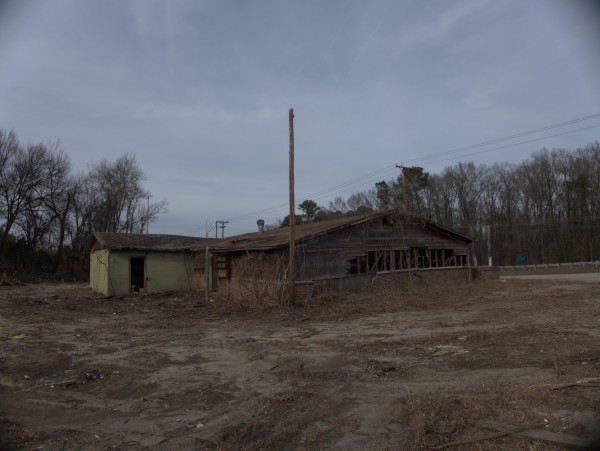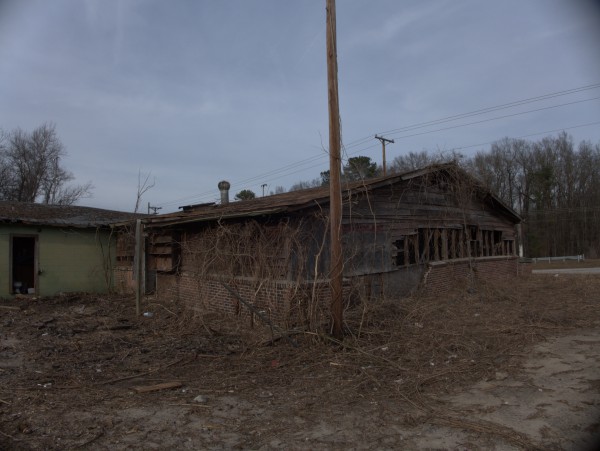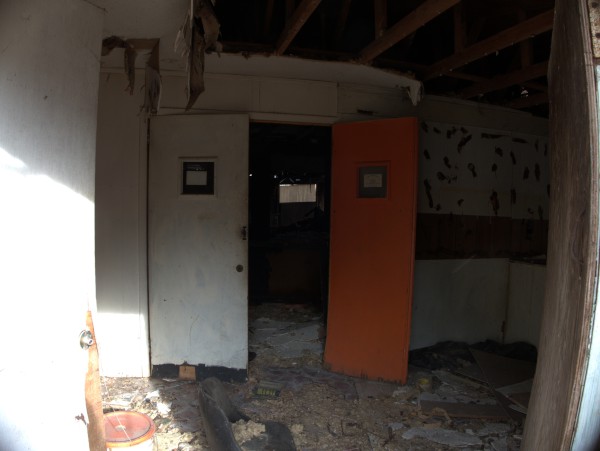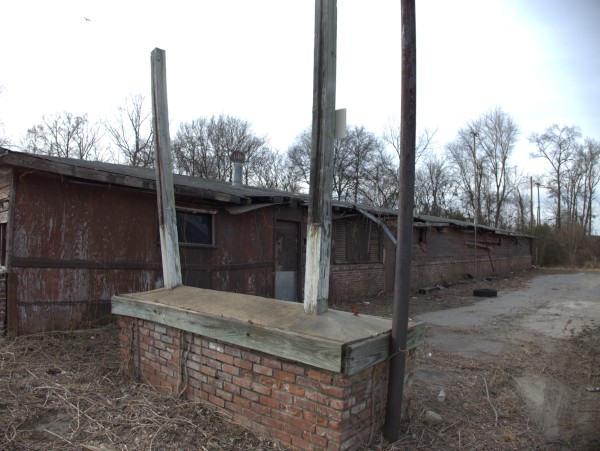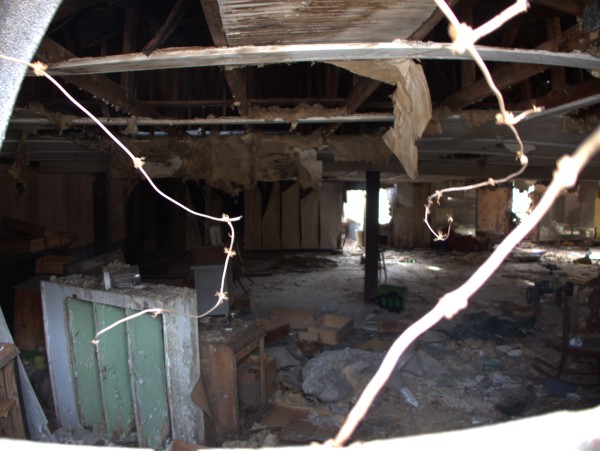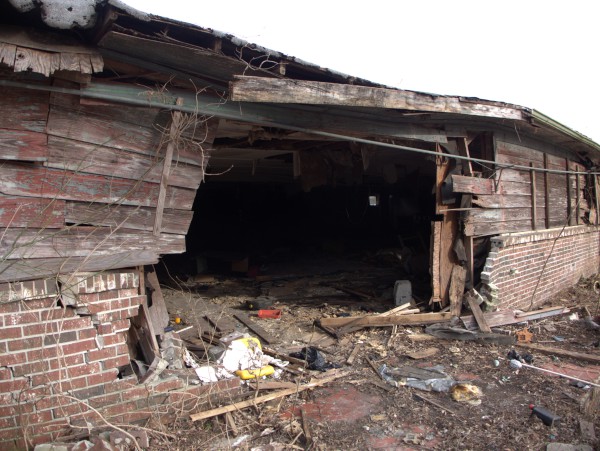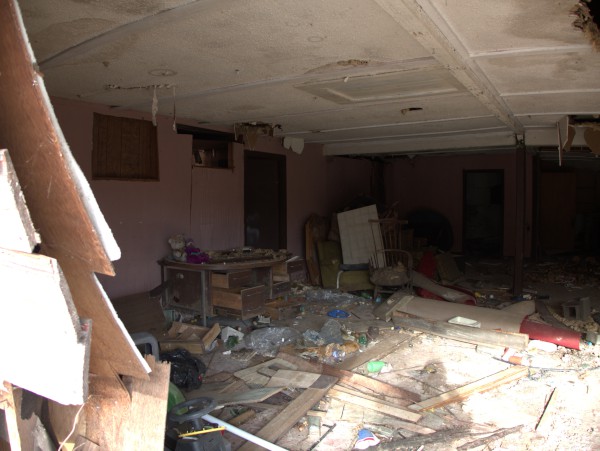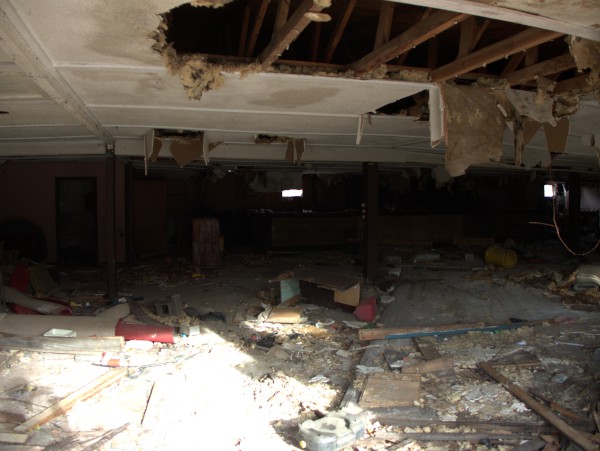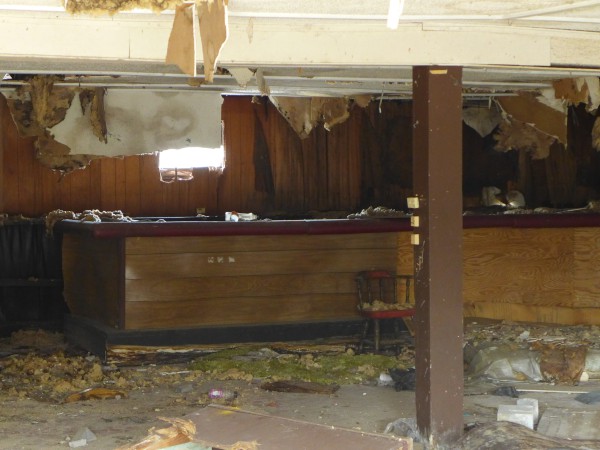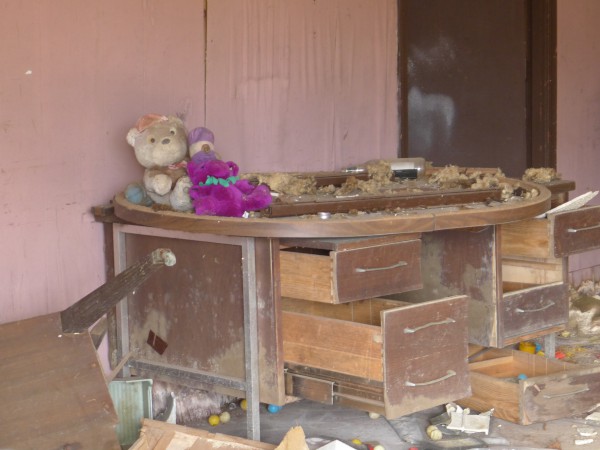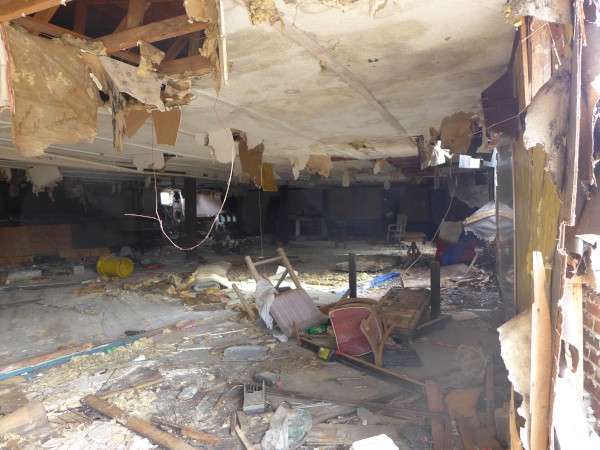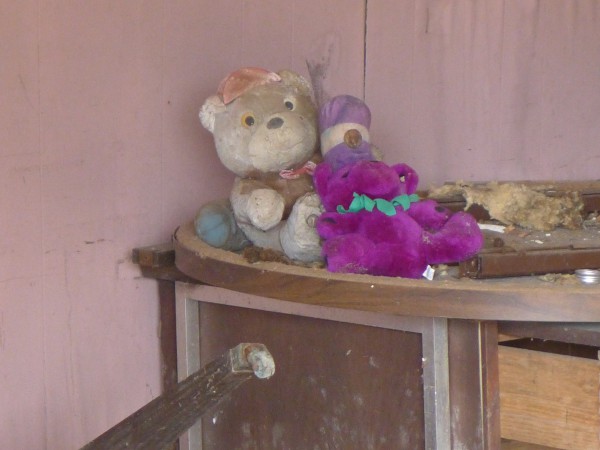 This delapidated bar is on Bluff Road just south of I-77 on the banks of Gills Creek next to the old Diamonds strip club. The whole area has had a lot of recent land clearing, and since I took these pictures, a real-estate sign has been put up on the property.
I didn't see any street number on the building and so wasn't able to google it to see exactly what it had been. I suspect that if I had gone in, some of the notices on the door or something else inside might have given me a clue, but from the state of the place I figured I would need a hard hat and steel toed shoes to be comfortable doing that.
Some of the bar fixtures and chairs are still in there, but the stuffed animals are something of a puzzle.
UPDATE 29 April 2014 -- I've updated the post title from "Bar" to "Grasshopper Club / Legion Hut / Vet's Hall".
Also, commenter BJ sends in this Vet's Hall playbill:
Now, there is not a year listed, but we know that 30 March fell on Friday in 2007, and that "Burns Out Bright" apparently debuted in 2004 and "Skull Baby" debuted in 2003, so I'm saying this has to be 30 March 2007 and not 30 March 2001 or 30 March 1990. Therefore, I'm updating the closing date to "circa 2007".
UPDATE 21 August 2014 -- This place is not long for the world, as a demolition order has been posted. Interestingly, given that we never came to a firm conclusion about the address of this place, the order gives it as 3001 Bluff Road, so that is what I am updating the post title to:
Photosets:
Posted at 9:26 pm in Uncategorized
Tony's is a small breakfast and lunch operation on Bluff Road just South of I-77, in the Cricket Plaza.
I'm not sure from the sign if this is a permanent or temporary closing. And I'm not sure if the "construction" is Tony's specific, or refers to the general land clearing going on in the old Diamond's area right now.
UPDATE 13 May 2014 -- Now Creekside Cafe:
Posted at 12:14 am in Uncategorized
This old service station, now a tire & brake center, is on the Charleston Highway, in that little corner in between I-77 and I-26.
I'm pretty sure it was an Exxon at one time (and may even have gone back into the Esso era). The vending machine bay to the left of the station is very typical of the old days -- a station generally would not like you hanging around inside, which was as much or more "the office" than a retail area.
I'm just guessing "1970s" as a closing date. It could have been much later, but that's when the classic "gas station" started to go into decline..
I was quite surprised to see this Hardee's, more or less at the corner of Percival Road and Forest Drive, closed.
As far as I could tell driving by daily, it seemed to do a reasonable amount of business. What's more, this section of Forest Drive is now an Interstate exit zone, so it should have been drawing from more than just the local area.
My first thought was that the opening of Cookout just a few slots down the road was the cause. The problem with that theory is that Hardee's does a brisk breakfast business, and Cookout, as far as I know, doesn't have a breakfast menu.
The more daylight shots above are from commenter kholler: Thanks!
(Hat tip to commenters Mr. Hat and Kholler)
UPDATE 12 July 2013 -- As mentioned in the comments, this is to become a Sonic:
UPDATE -- The place opens for business this morning (9 Sept 2013) at 6AM. Here is some more of the work from a few weeks ago: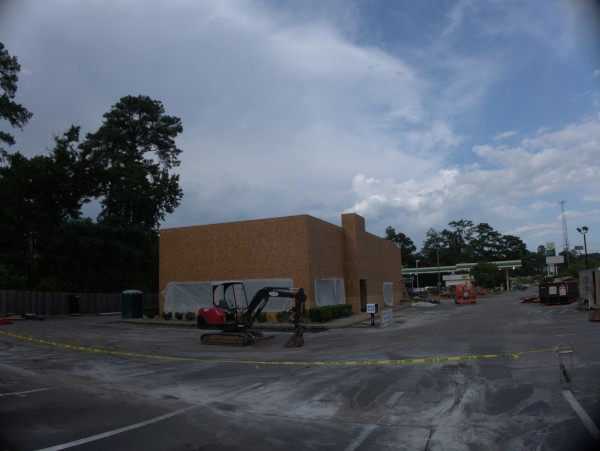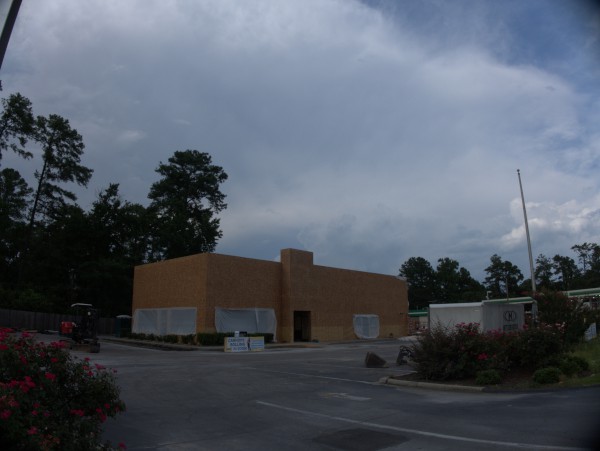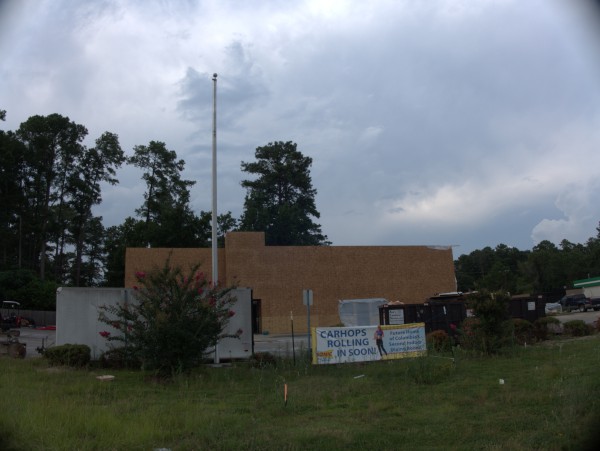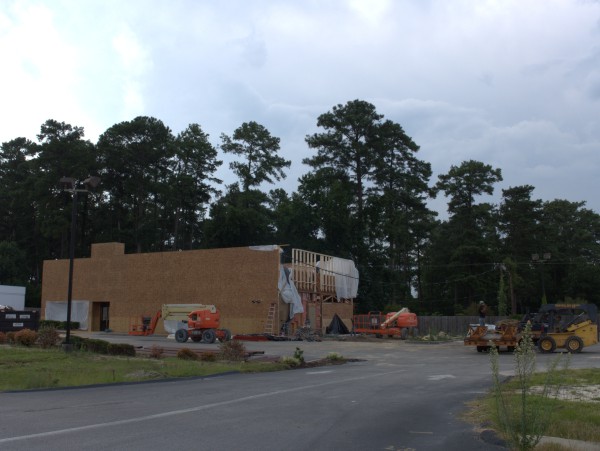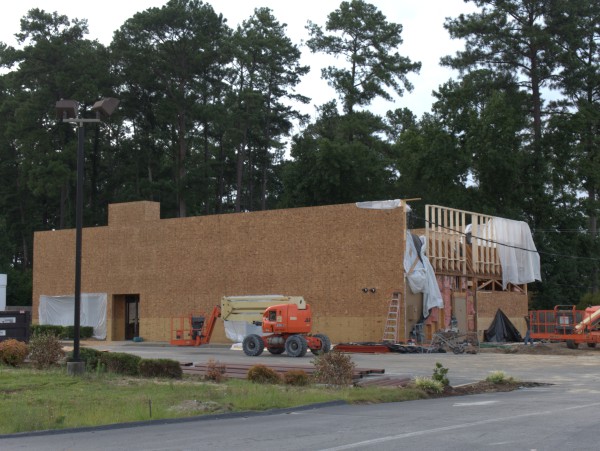 UPDATE 19 June 2021: Adding tags and map icon.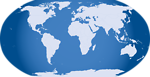 Marion Burnside Chrysler Plymouth was a constant breakfast-table presence while I was growing up due to their memorable commercials on WIS Radio. At this remove, it a little cloudy what the exact lyrics to their jingle were, but clearly they spelled out the word "Marion" and drove home the fact that they were at "Seventy Two Oh One on the Sumter Highway!". Here's the way several people recall it (as first seen on the Ads & Jingles page:
Mar-i-on is the name to remember,
7201 on the Sumter High-Way!
M-- "More Service"
A-- "Able to Serve You"
R-- "Real Value"
I-- "something something!"
O--"something something!"
N--"something something!"
Today!

(me)
M A R, I O N,
Marion Burnside Plymouth in Columbia
M for Marion Burnside Plymouth in Columbia
A at 7201 the Sumter Highway
R ready to serve you
I integrity
O opportunity
N now go!

(commenter Dennis)
M- Marion Brunside Chrysler Plymouth in Columbia
A- address 7201 Sumter Highway
R- ready to serve you
I- Integrity
O- Opportunity
N- Now Come

(commenter GB)
It's a bit hard to conceptualize now, but before I-77 and the growth of the metro area, this lot was way out in the boonies, or at least that's how I considered it. It was something we would pass on the way to the beach, and not something I considered as being "in town" at all. In the event, we were a Ford/Mecury family in those days (something 1970s' Mecurys cured us of), so I never actually paid a visit to Marion Burnside, and am a bit hazy as to when it closed. I'm thinking the late 1970s, but I could be wrong.
Jim Hudson moved into the Marion building sometime later, and had been there quite a while by the time they got caught up earlier this month in the general flight to Blythewood that has already taken Dick Dyer Toyota, Lexus of Columbia and a surprising number of other dealerships.
After a long series of days when I could only take pictures as the sun went down, or when the day was completely overcast, I had some hopes for these pictures. In particular, the sidelot with all the little plastic flags strung up was quite photogenic as they glittered in the early afternoon sun. Of course, the instant I got out of the car, the sun went behind the clouds, and I got yet another gray set of pix. The only partial benefit was that shooting against the sun as I had to do for most of these was a little less bad (Less bad, but still *bad*).
(Hat tip to commenter Frank)
UPDATE 2 May 2016 -- It appears that Dick Smith Ford is about ready to open:
Posted at 12:39 am in Uncategorized
I noticed this defunct strip club on Bluff Road the other day, on the west side of the road just south of the I-77 exit.
According to what I can find, it has been several clubs, the last of which Diamonds was in business as recently as 2009, but from the state of the building, nobody has done any maintenance since then. (Though it is still in better shape than Liquids).
The names raise some interesting questions. For instance, there was a Diamonds on Berryhill Road. Is there a connection? And: If this was Pleasers 2, where was Pleasers 1?
It is next door to a building even more decrepit about which I will try to find something out so I can eventually do a closing for it as well.
UPDATE 29 October 2012: Commenter tonkatoy says that back in the 70s, this was The Cricket Club. Bit of a sticky wicket, that!
Update 5 November 2012: Well one of the questions above is answered. Commenter BMJae says that the club was named Pleasers and then was closed due to fire, taking the name Pleasers 2 upon reopening after repair and remodel. I have added the name Pleasers to the post title.
Update 20 August 2014 -- This building is not long for the world, in fact it apparently was scheduled to be demolished on 12 August, but said demolition has not yet happened. Interestingly the demolition order gives the address as 3009 Bluff Road, which is not what I found previously with google (ie: 3028 Bluff Road), but it seems authoritative so I am changing the post title to reflect that. Also interestingly, the door was open..
Posted at 12:02 am in Uncategorized
As far as I can tell, the opening of I-77 hasn't really helped Landmark Square much. It's nice they got one of the new Krispy Kremes, but the rest of the place still could use a good makeover.
Looking back in the Feb 1997 phonebook, says that this little shoe storefront was founded some time after that (though there was a "Shoe City" on Garners Ferry back then..) and lasted until this year.