Archive for the 'I-20' tag
Although I had thought about going to Quaker Steak & Lube serveral times, somehow I never got around to it. If I *had* gone, I would have taken the frontage road east at I-20 & Clemson Road. As I found out yesterday, that doesn't work -- that frontage road does not go all the way through from Clemson Road to Spears Creek Church Road, and in fact you have to take the Spears Creek Church Road exit.
Once finding the place, I discovered it was a wings joint, so I probably would not have gone out there often anyway as I dislike the smell of chicken. That aside, it's a nice looking building, and apparently they had bands play the small stage in the parking lot, presumably in the warmer months. There are stairs leading from the Quaker Steak lot down to the Harley Davidson Thunder Tower, so I expect they probably got a good bike crowd for those shows.
Interestingly, if you google for Quaker Steak & Lube in Columbia, this address is not the first thing that comes up. Instead, you are referred to 2150 South Beltline Blvd, which if you look at google maps, was a vacant lot the last time they took aerial pictures. I haven't been down there, but apparently the ground has been cleared for at travel plaza, and the new Quaker Steak will open there in March 2017.
Which ties in with something else I read online
Sunday, May 1, 2016 10:28 PM EDT
WESTLAKE, Ohio -The deal has been closed to sell the Sharon, Pennsylvania based Quaker Steak & Lube restaurant chain to a national truck stop chain based in Westlake, Ohio.

Travel Centers of America announced last week that it has completed the acquisition of Quaker Steak for approximately $25 million.

The transaction followed a chapter 11 bankruptcy filing by the parent company of Quaker Steak & Lube in November, which revealed that the wing restaurant chain had liabilities between $1 million and $10 million owed to hundreds of creditors.
So apprently Quaker Steak is becoming the house brand restaurant for TA Travel Centers.
I don't go down Plumbers Road(*) often. I've been to the travel plaza a few times, which is like stepping into the 70s again, and I've done a couple of closings there, but it has a few things you wouldn't expect to find, like a church and hotel along with the industrial building like this.
According to their site Speedy Pak was founded in Myrtle Beach in 1970 and and provides "expedited deliveries", "white glove service", and "in home deliveries". If google can be believed, they have moved from this I-20 frontage north a block to 201 Mcleod Road.
(*) Anyone know why it's called that?
I made the mistake of driving out to get some shots of former parts shop around 5pm on a Friday, and traffic was pretty bad then. However, the building which sits on the corner of South Lake & Industrial Drives does have stoplight access for the turn, and I imagine that the next tenant, a Vape shop which is outfitting now, will probably do more of an evening business.
Google Streetview has a good shot of the place in operation here
(Hat tip to commenter IrmoJeff)
Commenter Jason reports the closing of this locally owned bedroom store at the I-20/US-378 interchange. Assuming they are connected with the Augusta Road location, it appears this was a retirement.
Cola Daily implies in passing, that this location opened around November 2015, so that's about a year. I don't think the little strip mall has been open much longer than that itself.
UPDATE 21 January 2017 -- As mentioned in the comments, this space is fitting out to be a Sub Station II:
Posted at 1:31 am in Uncategorized
In my recent closing on the Lexington Monkey Joe's, I mentioned that I thought the Northeast location was still open. Well, I was wrong about that, and commenter Andrew set me straight, pointing out that commenter Miz Terry raised the issue of the Northeast closure right here, and that commenter badger had confirmed it.
Somehow I completely forgot those comments..
At any rate, the Northeast Monkey Joe's was on Newland Road, which is off of Clemson just south of I-20 (near the big flag car dealership). Although the building is now Awaken Church, you can look at it and immediately tell who the first tenant was.
(Hat tip to commenter Miz Terry)
The Raceway on the other river road (Bush River) closed and came back, and now this nearby Broad River Road Raceway has turned off the lights as well. I noticed that the prices on the huge marquee sign didn't look right, so I wasn't too surprised to see the place dark when I got up to it. I actually did stop here a few weeks ago (the only time in the whole period it was open, I think) and found it very hard to get in and out of, since there is no light. Both this and the Bush River location have the somewhat unusual "external bathroom" layout. I think anything built nowdays wants all that traffic to go past the merchandise..
UPDATE 22 December 2014 -- This place is open again (and has been for a while):
UPDATE 23 September 2016 -- Closed again:
UPDATE 27 March 2022 -- Now demolished:
Also adding map icon.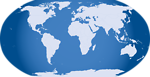 Posted at 12:09 am in Uncategorized
OK, let's enlarge that one and turn it around..
I had never been back in this little office/industiral plaza off of North Main/Wilson at the I-20 interchange. It's a bit hard to figure out how to get down in there at first, but once you do, the place is fairly non-descript, though it does seem to have a pretty high vacancy rate. I can't find an actual street address, but the over all complex is 20/21 Business Center.
From what I can tell, Spirax Sarco is a steam technology company that moved to SC from Allentown after a union dispute back in 1998. Then in 2011, they bought a building in Blythewood and are now located there.
Posted at 11:56 pm in Uncategorized
It's been a few years since I noticed this, but somehow I never got around to mentioning it: The Pizza Hut attached to the Columbia Travel Center plaza closed up shop a couple of years ago. As I recall, it was not a full Pizza Hut, but one of the "express" type operations.
I suspect it was a highly unpleasant job, but someone apparently climed the sign tower to elide the "Hut" portion of the Pizza Hut placard!
Posted at 12:04 am in Uncategorized
The intersection between SC-277 and I-20 is almost a Malfunction-Junction writ small. Unlike Malf-Jay, it's only a partial cloverleaf, but while the transition from northbound 277 to eastbound I-20 isn't bad, the transition from westbound I-20 to northbound 277 has that stretch just like Malf-Jay where cars are trying to merge left onto 277 at the same time others are trying to merge right onto the I-20 ramp.
Why anyone thought that putting up a row of metal lane pickets at the point where the merge starts would help anything I don't know, and in fact it didn't. The pickets did nothing but annoy people and turn an already quite short merging area into an even shorter one. Fortunately good sense prevailed after about a month, and the pickets are now gone as you can see here. It is hard, in fact, to even see where they were planted at this point.
Posted at 11:47 pm in Uncategorized