Archive for the 'historic' tag
Marion Burnside Chrysler Plymouth was a constant breakfast-table presence while I was growing up due to their memorable commercials on WIS Radio. At this remove, it a little cloudy what the exact lyrics to their jingle were, but clearly they spelled out the word "Marion" and drove home the fact that they were at "Seventy Two Oh One on the Sumter Highway!". Here's the way several people recall it (as first seen on the Ads & Jingles page:
Mar-i-on is the name to remember,
7201 on the Sumter High-Way!
M-- "More Service"
A-- "Able to Serve You"
R-- "Real Value"
I-- "something something!"
O--"something something!"
N--"something something!"
Today!

(me)
M A R, I O N,
Marion Burnside Plymouth in Columbia
M for Marion Burnside Plymouth in Columbia
A at 7201 the Sumter Highway
R ready to serve you
I integrity
O opportunity
N now go!

(commenter Dennis)
M- Marion Brunside Chrysler Plymouth in Columbia
A- address 7201 Sumter Highway
R- ready to serve you
I- Integrity
O- Opportunity
N- Now Come

(commenter GB)
It's a bit hard to conceptualize now, but before I-77 and the growth of the metro area, this lot was way out in the boonies, or at least that's how I considered it. It was something we would pass on the way to the beach, and not something I considered as being "in town" at all. In the event, we were a Ford/Mecury family in those days (something 1970s' Mecurys cured us of), so I never actually paid a visit to Marion Burnside, and am a bit hazy as to when it closed. I'm thinking the late 1970s, but I could be wrong.
Jim Hudson moved into the Marion building sometime later, and had been there quite a while by the time they got caught up earlier this month in the general flight to Blythewood that has already taken Dick Dyer Toyota, Lexus of Columbia and a surprising number of other dealerships.
After a long series of days when I could only take pictures as the sun went down, or when the day was completely overcast, I had some hopes for these pictures. In particular, the sidelot with all the little plastic flags strung up was quite photogenic as they glittered in the early afternoon sun. Of course, the instant I got out of the car, the sun went behind the clouds, and I got yet another gray set of pix. The only partial benefit was that shooting against the sun as I had to do for most of these was a little less bad (Less bad, but still *bad*).
(Hat tip to commenter Frank)
UPDATE 2 May 2016 -- It appears that Dick Smith Ford is about ready to open:
Posted at 1:00 am in Uncategorized
I really like the sign here at the former WECO Billiards. It has a similar aesthetic to Varsity Billiards and Red Wing Rollerway.
This site for the current owners of the building (note the clever URL) says it was built originally as a grocery. It was still operating as a billiard hall in the February 1997 phonebook, but by the time of the next one I have here at home (February 2007), the listing was gone. Since then it appears to have been a thrift store, and now houses a number of operations as detailed at the previous link.
Posted at 12:00 am in Uncategorized
DRAKES RESTAURANT
Columbia, S. C.

Best food on Highway One, north of Columbia. A spe-
cialty Restaurant serving good clean food. So duck in at
Drakes and enjoy a delicious meal.
DRAKE'S RESTAURANT
Columbia, S. C.
Best food on Highway one, north of Columbia. A specialty
Restaurant serving good clean food. So duck in at Drake's
and enjoy a delicious meal.
"Good Clean Food" -- I'm not sure I've ever seen that exact phrase used as a selling point before..
Over the years I've been running Columbia Closings I've gotten a number of requests for Drake's Restaurant on Taylor Street. I've never done much about it because we never ate there, and I really didn't remember the place, and because the building was gone.
Recently though, I was searching an online postcard site, and found two good postcards of Drake's. As fate would have it, commenter Dennis emailed me the same day with a copy of one of the same postcard images, saying:
This is Drake's Restaurant that stood on the southeast corner of Two
Notch/Millwood and Forest Drive. It's been long demolished and is now
a Church's Chicken. This view is from the south on Millwood. My family
ate there a lot in the early 1960s. It was a nice, quiet, "white
tablecloth" place that I truly miss. The Drakes ran a florist business
in the same building, no doubt doing a lot of business with Providence
Hospital patients across the street. And Yes, there is a connection to
Drake's Duck-In on Main Street, or at least there was originally.
I'm not sure what years these cards are from. I'm confident however, that the first card is earlier, as you can see that the roof air-conditioning units are the old wooden-slat type, while in the next card they are more modern.
I'm not sure when Drake's was started either. It *is* listed in the 1954 Southern Bell phonebook, the first one available at the RCPL. That, and subsequent phonebooks up to 1960 give the address as simply "Taylor Street". The December 1961 book is the first one to give the street number of "2436 Taylor Street". As far as I can tell, the place never bought a full yellow-pages ad. However, also starting in the December 1961 book, it did start buying a small box ad (pictured above) touting its "Go Service" wherein you could phone in your order and pick it up to go. This continued (with the same design and text) through the final listing for Drake's, which was in the January 1977 phonebook.
As Dennis mentions, the Drake's address is now a Church's Chicken fast food outlet, which is a completely new building.
One thing about the whole situation which blows my mind is that Drake's had (and Church's has) a Taylor Street address. If there was anything I thought I knew, it was that Taylor Street was West of Millwood and Forest Drive was East of Millwood. Full stop end of story. There's probably some sort of street re-routing story there...
(Hat tip to commenter Dennis, and a few others over the years)
Well, it's unclear to me exactly when the hammer finally dropped, but all the remaining private businesses are now out of Decker Mall. I decided to stop by last week, and found that once I was inside, the only occupied space was the Dentsville Magistrate's office, and that most of the mall is now cordoned off by wire fencing in advance of the place being remodeled to house a bunch of Richland County Government offices.
I've written in various places about Decker Mall tenants, and thus in passing about the mall itself, but I've never done an entry for the mall per se.
In the beginning, Decker and Bush River malls were twins, with both being laid out as a strip anchored on one end by Richway (with the distinctive triangles on top) and on the other end by Kroger. The only real difference was that Bush River had a multiplex and Decker did not.
I'm not sure when Decker Mall opened, but it was definitely while I was in High School, probably around 1977. At the time, Columbia Mall was thriving, and just a few blocks away, so from the get-go, Decker had to find a different focus. With a discount store as one anchor, and a grocery as the other, the stores in the interior between the two tended to be smaller national chains, local chains, and one-off locals. Apart from clothing and other stores that didn't catch my teenage eye at all, I can recall Gateway Books, Flipside Records & Tapes, and my favorite, The Land of Oz video arcade.
After the Richway chain folded, Gold Circle took that anchor spot, and then when they folded, Target moved in. As far as I could tell, they always did a good business, but at some point a general mania struck Decker Boulevard businesses and they all begain a flight to Nort East Two Notch Road regardless whether there was still a customer base at the original location. When both Target and Kroger joined the flight, the writing was not only on the wall for Decker Mall (that wall had been scribbled for years..) but now it was etched in.
A number of local businesses that didn't rely on foot traffic held on there for years, but the last is now gone, and the next phase of life for the mall, if not *as* a mall is about to begin.
I have gone through a number of old city directories at the RCPL and have come of with this list of tenants for various years:
1977:
Does not list a mall at 2500, just Richway Stores.
1978:
Decker Mall Shopping Center
Richway Inc
Richway Auto Center
Ann & Andy Fashions
Fashion Bug of Bush River Inc
Dipper Dan Ice Cream Shop
The Peanut Shack
Country Corner gift shop
Reflections
Fayva Shoes
Good Health Food & Nutrition
Jenkins Flower Botique Inc
Manufacturings Outlet Shoes
Land of Oz
The News Room (restaurant & lounge)
Command Performance
Yummy Yogurt
Flipside Records & Tapes
Kroger Sav On Food & Drugs
1979:
Decker Mall Shopping Center
Richway Inc
Richway Auto cener
Fashion Bug of Bush River Inc
Country Corner
Reflections (men's clothes)
Gateway Books
Fayva Shoes
Jenkins Flowers & Bride's Place
Manufactures [sic] Outlet Stores (shoes & clothes)
Land of Oz
Command Performance
Harvey's Warehouse (stereo equipment wholesale)
Flipside Records & Tapes
Kroger Sav On Food & Drugs
Kroger Sav On Pharmacy
1983:
Decker Mall Shopping Center
Richway Inc
Richway Auto Center
Arnold's Formal Wear
Four Seasons
Mill Fabrics
The Micro Shop
The Shoe Tree
Land Of Oz
Command Performance
Flipside Records & Tapes
Kroger Sav-On Food & Drugs
Video Ventures
Melody Music Center
Olan Mills Inc
Rush's Fast Foods
1988:
Cola Magic & Customs Shop (theatrical supplies & equipment)
Decker Mall Shopping Center
Gold Circle
Four Seasons
China City
Command Performance
Kroger Sav-On Food & Drugs
Stone Works Home of The Dirt Cheap Mine (jewelery specialty)
Melody Music Center
First Federal of South Carolina (in Kroger?)
Olan Mills Inc
Rush's Fast Foods
State Department of Highways & Public Transportation
Columbia Magic & Costume Shop
Magic & Miracles Productions
Pettit William H Agency (talent agency)
Expert Alterations & Fine Mending
1993:
Target
China City
Kroger Sav-On Food & Drugs
First Savings Of South Carolina (in Kroger?)
Rush's Fast Foods
State Department of Highways & Public Transportation
Expert Alterations & Fine Mending
1998:
Branch Banking & Trust Co (in Kroger? in Target?)
Carolina First Corporation (where?)
China City of Columbia
Expert Alterations
Kroger Drugs
Rush's Food Systems
Target Store
2003:
Healthy Home Foods Inc
Legends Security & Sound
Little China Buffet
Pup's Barber Shop Express
Rush's
Special Occasions (catering)
Expert Alterations
Precisely Yours (beauty salon)
Changing Faces (beauty salon)
New Life World Ministries
2008:
Arcadia Self Storage
Legends Security & Sound
Little China Buffet
Division of Motor Vehicles
Nunies Mini Stand (convenience)
Richland County Magistrate
Rush's
Special Occasions
D & T Fashions
Expert Alterations
Changing Phaces (beauty salon)
New Life World Ministries
2011:
Extra Space Storage
Shekinah Glory Family Care (childcare)
Special Occasions (banquet rooms)
Legends Security & Sound
Division of Motor Vehicles
Richland County Magistrate
Expert Alterations
New Look New U (beauty salon)
Rush's
Note that some time between 1988 and 1993, the mall offices stop being listed, so perhaps the mall as a corporate entitiy was gone by that point. Note also that Rush's and China City/Little China are outparcels.
Here is Sky City's writeup on Decker Mall, and following are pictures and links from my other Decker Mall posts.
My post discussing the county purchase.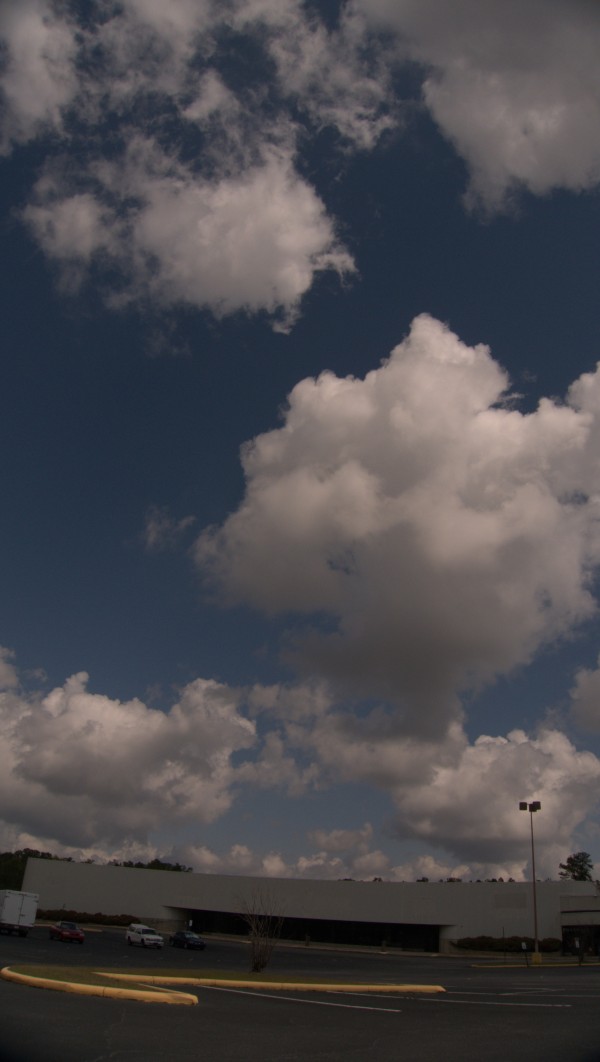 DMV: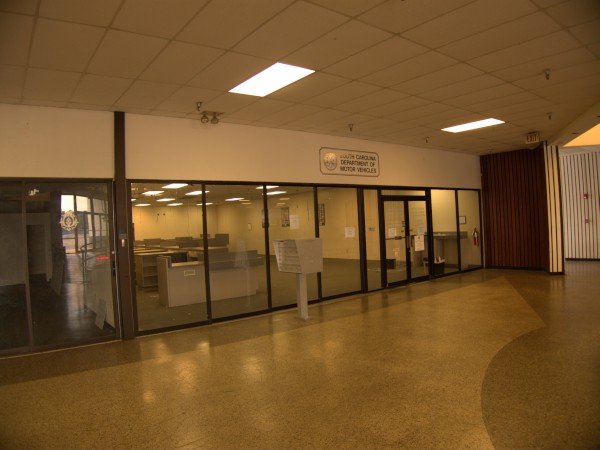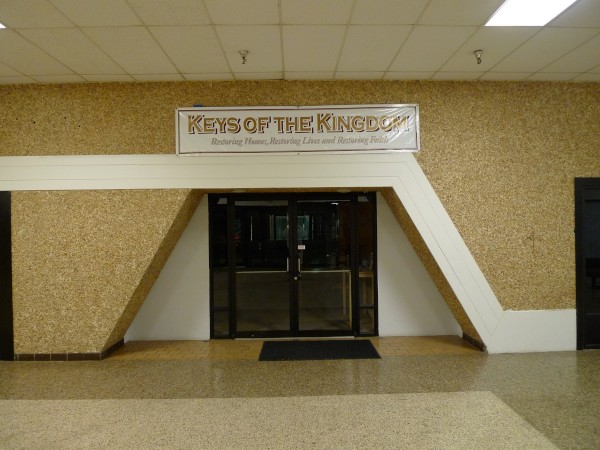 Richway / Gold Circle / Target: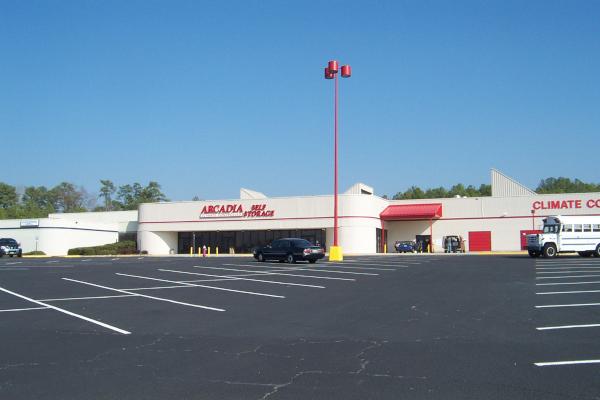 I know I have some other Decker Mall pictures around, and I will add those as I find them.
Posted at 4:48 pm in Uncategorized
Here's one for you history buffs!
I ran across this 1907 City Directory when I was googling for "926 Gervais". As it turns out, Google has been working with libraries to digitize public domain books they might have in their holdings, and somehow or other this one was found at UV.
You can download the whole directory here. It is in PDF format, but you may need the latest version of Acrobat Reader to make it open correctly.
More sample pages after the jump. Also, remember that this is a historical document and that it follows the unfortunate mores of its times.
[Front Row Bottom left-to-right: Brian Wilson-Piano/Vocals, Jeff Foskett-Guitar/Vocals, David Marks-Guitar, Mike Love-Vocals, Al Jardine-Guitar/Vocals, Unknown, Bruce Johnston-Keyboards/Vocals]
(Wanted to get this out last night, but my uploads didn't finish..)
Commenter Larry points out this State story on the closing of Palmetto Candy & Tobacco. This Columbia institution is on Lincoln Street across from the Seaboard station, and is someplace I have always meant to check out. In the event, as is often the case, I have apparently waited too long.
As the 21 April story (which places the closing time as "about a month ago") notes, there is a "remodeling" sign on the store door, but I find that more often than not in these cases, that is kind of a "the cat is on the roof and won't come down" way to break bad news. This is especially the case given the customer base was apparently largely "filling stations, corner markets, baseball leagues and swimming pools" -- the types of operations which will quickly change to new suppliers and then be reluctant to make yet another change if the place reopens.
(Hat tip to commener Larry)
UPDATE 19 March 2022 -- I just came across this 26 August 2008 shot of the place in operation:
Also updating tags and adding a map icon.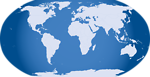 Posted at 11:50 pm in Uncategorized
I noticed this abandoned gas station a few weeks ago coming back into town on the Sumter Highway. It sits where US-378 (The Sumter Highway) and SC-764 meet at a fork in the road.
I'm sure that the painting on the facade is sufficient to identify what brand of station it was, but I'm drawing a blank on it right now, and as often as I have driven (or ridden..) that road since the 1960s, I'm almost certain I never stopped there.
These pictures were taken about 5 minutes too late -- Just before I got to the area, the sun had broken through the storm clouds for that glorious late-afternoon-post-storm light you get sometimes, but by the time I started snapping, the clouds were already rolling back in. I wish I had the honey-suckle pumps in that light..
Posted at 3:50 am in Uncategorized
OK, I'm not going to change the text below which was what I wrote for the first version of this post, but be aware that it is incorrect:
Not exactly a closing, though if it sells, I guess any businesses there (which seem to be law offices) will have to move, but a change in status at least for this historic house on the corner of Laurel & Pickens Streets. For some reason, LoopNet has three slightly different listings for this building (here, here and here). One of them notes that the house has nine office spaces available. Of course in a setup like this, probably a lot of common space and bathrooms are shared, which can be a drawback.
UPDATE 22 February 2012: Now for the actual correction! As pointed out by commenter Terry, the pictures in the links above don't match, and I find I have somehow confused Laurel Stret and Blanding Street. The house above is on BLANDING street. It is still an historic house converted to offices, but it is not the Ratchford House! This and this are the correct listing links. And apparently the house is
[A]djacent to Robert Mills House and Hampton Preston Mansion.
I have changed the post title to eliminate the reference to "The Ratchford House" and fix the street address. Sorry for the operator headspace error!
Posted at 10:57 pm in Uncategorized