Archive for the 'flood' tag
Here's another Great Flood of 2015 casualty.
This little restaurant on the Fort Jackson gate off I-77 has been there under one name or another for years. Originally, it was Saki, then when the current owner, who was working for the former owners, bought it out, he changed the name to Saky. This is what The State had to say:
"Who expected all this rain and the flood?" Sun Suk said as repairs continue on the eatery on Fort Jackson Boulevard at I-77.

The 7,500-square-foot structure housing Saky was damaged by the same flash flood Oct. 4 that inundated homes in the King's Grant neighborhood.

Saky bore the brunt of the flood on its side of the road.

Two feet of water came inside and a tree fell on part of the restaurant after the bank of a nearby creek eroded in the rush of water.

"I walked in and it was a little wet, so I thought maybe it wasn't too bad," Sun said. "Then I went in back and could see the sky from inside of the building, so I knew I had a big problem."
The first picture is from some years ago, the others from after the flood, though I could not get too close.
Hopefully they will be back soon.
I had not noticed until recently that Sato on Beltline took major flood damage and is closed for repair. In retrospect it makes sense as the restaurant is located at the low point of Beltline as it comes down from Forest Drive and before it starts back up towards Trenholm Road. Looking at google maps, it appears that the nearby creek which presumably did the damage is called Orphanage Branch, a name I can't ever recall hearing.
I took a few minutes to walk Crowson Road between Devine and Fort Jackson Boulevard today. I did not attempt to go onto the old Kmart which was rather cordoned off, but work is definitely underway back there. I heard from a waitress at Ruby Tuesday that the pet store unfortunately lost some animals during the flood. Currently none of those stores are open.
One of the most iconic images from the flood was the inundation of the TitleMax building on Devine Street. Some other pictures were actually just as incredible, but the bold color scheme of this storefront really made it stand out. One such image is here, and one shot from the other direction is here.
I finally got a chance to take a look at the damage last Saturday (17 October 2015), and it is even more severe than I expected in that while I thought the building would be a total loss, I was somewhat surprised to see the lot a total loss as well. I'm not sure it comes across well in these pictures (shot against the sun for the most part unfortunately), but the whole lot on the Liberty side of the building has dropped at least three feet.
The Free Times suggests that the site will not be rebuilt:
"That was built in the floodway; it would never be allowed to be built today," says Erich Miarka, program director of the Gills Creek Watershed Association. "Since that building was completely destroyed, I don't think they'll be allowed to build there again."
As an aside, I'm not sure how you get two street numbers offset by six in the same building, but that's what seems to have been the case.
UPDATE 19 January 2016 -- TitleMax now has a sign up for their new location:
UPDATE 18 February 2016 -- It appears something is about to happen here, as the property is now fenced off. My guess would be a demolition:
UPDATE 28 March 2019 -- Well, today was the last day for this iconic building. It was still partly standing when I took the first couple of shots, but when I got done eating and drove across the street, it was pretty well flattened. I expect it will be on WLTX tonight, as they had a camera crew there:
UPDATE 19 January 2021 -- It appears a carwash will be going in here:
Also, adding a map icon.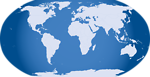 Hopefully I can add some commentary tomorrow, but for now I just want to get these pictures out there.
UPDATE 16 October 2015: Ok, I was under the weather for a few days, but let me add a little text here now.
First, I am happy to say that even as these pictures were taken, on Sunday 11 October 2015, recovery work was in full stride. All the flooded and gutted buildings on Forest Drive had evidence that of ongoing work and cleanup, and I noticed today (15 October 2015) that the Garden Center in Forest Lake Shopping Center was once again stocked and open for business.
Posted at 12:42 am in Uncategorized
The soggy aftermath at Forest Lake Shopping Center on the 26th:
Well, I was not actually going to make another post until the New Year, but I don't think I can let the Great Christmas Flood of 2009 pass without notice. As we headed out over the river and through the woods, we found out that in fact the river was over the woods this year.
As we tried to get to Trenholm Road, we found that creek (name unknown) was flooding Trenholm access from both Academy Way (first picture) and Sylvan Drive and that Eightmile Branch was flooding Gamewell Drive. Fortunately the WIllingham Drive bridge was still above water. At Forest Lake Shopping Center (Trenholm Road at Forest Drive) the Garden Center and Web Rawls Gallery in the old bank were flooded as was the whole of Forest Lake Park
In fact, water was coming over the Forest Lake Park embankment into Gills Creek at such great speed and volume that it made a line of waterfalls. As we watched, we saw several bits of flotsam & jetsam such as trash cans go over the falls. The park whirly-gig was entirely under water. We drove over to Zoe's parking lot, and I got some Quicktime video of the cataracts. There's not a lot of pictures because a) it was still raining cats and dogs & b) we were on our way out of town. By the time we got back mid-morning the 26th all the flood waters were gone though the Web Rawls and Garden Center folks were still working at recovery.
I think that makes two "100 year" floods here in the last 15 years..
UPDATE 28 December 2009: D'Oh! Video links were wrong, fixed now.
UPDATE 29 July 2010: Added the picture from 26 December.