Archive for the 'finance' tag
This little financial center was in the old A & P shopping center at the top of the hill on Sunset Drive. Most recently the complex was a church, but there remained a few commercial storefronts during that phase. In fact, as far as I can tell, the adjacent beauty parlor is still open for business.
Apart from the old "steeple" style A & P architecture, this part of the plaza is interesting for the skylights which you can see in the fifth picture. Somehow the name Cash-O-Matic invokes the same era as the buildings.
UPDATE 21 June 2022: Updating tags and adding map icon.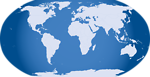 Posted at 12:25 am in Uncategorized
I first noted this location on Two Notch near Baskin Robin when it was empty after having been Express Check Advance. Since then, Moneygram has started up, and now, vacated this little storefront.
Posted at 11:09 pm in Uncategorized
Here's yet another closed payday checking type operation. This one is in the plaza at the corner of Broad River & Rushmore Roads, across the street from Rush's. The plaza opened with some fanfare years ago, including the unlikely peregrination of Bum's Bummers from Boardwalk Plaza to here. In fact, if you look at the next to last picture at that link, I believe it is this very unit being constructed.
In recent years, the place seems to have moved down a tier, and to have had a fair bit of turnover.
Posted at 12:54 am in Uncategorized
I noticed a few weeks ago that the Express Check Advance adjacent to Tom's Wines & Spirits had taken their marquee down. I thought that the place might be vacant for a while, but just a few days later I saw a new sign for a Moneygram location which is apparently already up and running.
Posted at 11:51 pm in Uncategorized
This long little strip mall on Two Notch between the mall and Arcadia Lakes Drive has had more than its share of little storefront finance offices. I know of at least three, though they probably did not all operate at the same time. This one seems to have closed up shop about a year after its suite-mate, Cash N Go moved out.
Posted at 1:26 am in Uncategorized
Here's yet another cash advance/check cashing operation that's closed up shop. This one is on Broad River Road about midway between Bush River Road and the Food Lion. I think there's a logical construction called a "Tautology" that probably fits here: There's not much money in people who don't have much money.
If you look closely at the awning (click-through), you can see the old State Farm banner and logo labelscar.
As I mentioned a week or so ago in an update to the Intersection Center Pizza Hut post, that building at 1929 Broad River Road has been taken over by Carolina Title Loans (last picture above). This is the building they moved from.
It was obviously a gas station at one time, though I don't remember of what brand, and sits at the corner of Broad River Road and Garner Lane (which is also the Eastbound on-ramp for I-20). I would say the Pizza Hut location definitely has easier access than this lot, which is difficult to get to if you are heading towards Dutch Square on Broad River Road.
UPDATE 25 March 2022 -- This place has now been razed:
(Hat tip to commenter Gypsie for the notice that this place has been razed).
Also adding map icon.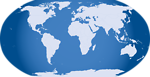 Posted at 12:25 am in Uncategorized
Here's another payday loan operation. This one was almost at the corner of Beltline and Devine, next to the Maurice's location. I don't know exactly when it closed, but since it is still listed in this year's phonebook (February 2012), I am going to say early this year.
As a special added bonus, simply because I like the sign, here is a shot of one of their neighbors:
Posted at 12:55 am in Uncategorized
Surprisingly, given its location at the corner of Two Notch & Faust Street, this building was apparently once connected with a church or some sort of religious personage. I can dimly remember seeing the Merita store there, and Titlemax seems to have been the most recent tenant, showing up in the February 2007 phonebook, but not thereafter. According to Richland County the place is currently owned by Midland Holding Corp who are apparently trying to sell it.
The lot is also home to a 30 Sheet Poster billboard, and if you click that link, you can see the place with the Merita store in operation, and a different paint job.
Posted at 11:57 pm in Uncategorized
Here's another payday loan company that's moved or maybe closed. This one is next to the new Wristwatch Doc location and next to the Applebee's at the corner of Devine and Fort Jackson. The door sign is ambiguous as to what happened, but given that the Chextop location looks to have been there a number of years, I'm guessing that Check World went out of business and sold their accounts next door.
The building itself puts me in the mind of a number of similar buildings around town. One of them, I think, is the Typewriter Exchange on Two Notch, and another is the nearby Dollar General on Beltline though in that case the building is a good bit larger.
UPDATE 11 August 2014 -- The Check World building has been completely gutted: