Archive for the 'fashion' tag
Here's a two suite consignment shop in the little Irmo strip that has figured so often here over the past week or so. One more, and I think we're done..
UPDATE 6 October 2021: Adding "North" to "Woodrow Street" in the title & tags. Adding map icon.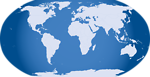 Posted at 11:03 pm in Uncategorized
Here's another "rainy day, don't get out of the car" posting -- it's been that kind of month!
I don't really know anything about this little storefront on Decker. From the sign and spelling, I'm guessing it was an urban fashion store. Also obviously (again from the sign) they had a telephone, but I'm unable to find them in any recent phonebook, to make a good guess as to when they closed.
Posted at 11:30 pm in Uncategorized
As I was driving Two Notch last night I noticed the roadside sign announcing the imminent closing of this fashion and hair braiding operation in the Arcadia Lakes Shopping Center. Looks like they are having a pretty good sale.
Posted at 12:04 am in Uncategorized
Hi-Lites Ladies'Clothing ("Name Brands At Outlet Prices") seems to mainly follow a small town strategy. Apart from this Cayce store, the chain's locator page lists the other Carolinas' locations as
Albemarle, Atlantic Beach, Clinton (NC), Laurinburg, Lincolnton, Monroe, Mount Olive, Newton, Sanford, Shelby, Whiteville, Bennettsville, Dillon and Lancaster
It's interesting that by putting their "Columbia" store in Cayce, they got a somewhat similar area, but inside a fairly major Metro. Of course, apparently it didn't work out for them.
Parkland Plaza had been on a bit of an upswing lately, with the Ace Hardware re-opening, and the Dollar Discount being replaced, but this closing and that of Dollar General (which I will probably get to soon) along with the continuing vacancy at the old Parkland Pharmacy/CVS site put the place back almost to square one.
(Hat tip to commenter tonkatoy)
UPDATE 4 April 2012 -- I went back when I could stop and got some better pictures:
Posted at 12:17 am in Uncategorized
I noticed this interesting little house-store driving on Leesburg Road back in September. It's plainly a 1960s era house (though with a picturesque old shed out back) lightly re-purposed into an eclectic botique. The last version of the web site archived at archive.org is from 2007, so I'm going to use that as a closing date. According to that site, the store
was established in [2004] and had been responsible for providing outstanding African American artwork, figurines, mens and ladies clothing and an assortment of others items ever since. Our specialty is in the area of Hard to find, or one of a kind artwork and figurines.
They also had author appearances and book signings.
I kind of got lost in-between Leesburg Road and The Sumter Highway that day, and noticed that although the Leesburg Road area is still really hurting, there is also a lot of new housing back in there, so perhaps business will pick up in the area once we get out of the current slump.
I believe the only Stein Mart I've ever been in is the Inlet Square store in Murrells Inlet where a desperate mall offered them the main west-side entrance corridor as store space. I can't recall much other than it was a clothes store that probably wouldn't be on my list when I make a reluctant clothes shopping expedition.
This store is at the corner of Two Notch & Polo Roads, and had pretty much totally escaped my notice until now. Polo Road has certainly developed massively since I was in high school, and there was, in fact, a polo field out there (which one of my classmates managed to set on fire with a model rocket), and development on Two Notch has definitely moved away from Dentsville and into this area, but with the current economy there are still plenty of vacant storefronts in the area, and soon there will be one more.
UPDATE 18 May 2010 -- It's now Roundabouts Consignments:
UPDATE 17 August 2020: Update tags, add map icon.