Archive for the 'electronics' tag
Well, it's been all over the news, but this is the first Radio Shack I've driven past since the bankruptcy announcement.
This store is in Woodhill strip at the top of the lot, parallel to Garners Ferry. I've actually been inside several times over the last year, once for a AC adaptor, once for some CD-R media and once for something that currently slips my mind. The product mix is now a far cry from the old parts & kits era, or even the TRS-80 era, but still I can't see that another Sprint store is really an improvement.
Posted at 12:14 am in Uncategorized
I've noticed Maunz Electronics off and on over the years as I drove down Sunset. The building has some nice retro touches (which may have been current when it was built), and it would catch my eye, as would the strong blue of the roadside sign.
The notices on the door list 12 October 2012 as the last day here, with the nice touch of referring people to another local business for future work.
(Hat tip to commenter MB)
Posted at 11:01 pm in Uncategorized
This little building sits on C Avenue in Triangle City just west of the Charleston Highway, and has apparently most recently been a cellphone, game console and computer repair operation called iTecRepair. I believe this was the last tenant, as they booked an oline ad as recently as 30 January 2012.
I am unsure if Cdn Communications was a totally different operation, or just a different DBA name for iTecRepair.
Before the newfangled stuff, the place was one of those urban staples, a bail bonding office called Get U Out Bail Bonding (some google hits give it as Get U Out Fast, but I think that was just their slogan, as pictured in this real estate listing).
Radio Shack has been at Dutch Square since the mall opened, though not always in this location. I'm a bit hazy on the old layout, but think the original site was a bit further up the hill towards Tapp's. At any rate, as reported by commenter Andrew some time ago, they have now relocated this store from Dutch Square to the new Wal-Mart plaza, Bush River Village.
I believe this pull-out leaves The Rogue hair stylist as the only store which has been in the mall from the beginning.
(Hat tip to commenter Andrew)
I have written about Circuit City before. In particular, I considered the first and second locations of the Two Notch store here, and the second location of the Harbison store here.
I think the upshot of my thoughts on the chain was that I did not like their first incarnation, which had predatory salesmen (on commission, I assume) and a nosy checkout process (almost as bad as Radio Shack's old checkout process). I liked the business model they adopted with the moves to Harbison and the final Two Notch location a lot better. It was now a "regular" store, and you could get help, but the sales staff would mostly leave you alone until you asked for it.
For some reason, it wasn't enough. I don't understand why the consumer electronics market doesn't have room for a #2 store as well as #1 Best Buy (or number whatever Tweeter) but apparently it doesn't. On the other hand, I don't feel a real loss with Circuit City's demise the way I did with CompUSA's. When Best Buy drove CompUSA under, it was not an adequate replacement. Best Buy simply did not stock the depth of computer parts that CompUSA did. I recall several times needing a part in Columbia, and having either to drive to CompUSA in Augusta or mail order it because no store in Columbia had one. I don't see that as the case with Circuit City as Best Buy pretty well covers their entire stock.
Still it's sad to see anything go under. I'm going to put a break before the bulk of the pictures so the page won't take forever to load if you're not interested, but there are, I think, five different sets there. First is the Harbison store at night just after the closing was announced. (The discounts weren't particularly good that night, though the store was very busy. I heard one employee say to another: We had lots better discounts during the holidays -- where were all these people when it could have helped us?). The second set is daytime shots of the Harbison store on Saturday 7 March 2009 -- the penultimate day of operation. (I went inside and found most items gone, except for racks and racks of USB cables for some reason..). The third set is night shots of the Two Notch store just after bankruptcy was announced. The fourth set is night shots of Two Notch taken, I believe, on 1 March, a week before closing, and the fifth set is exterior and interior shots of the Two Notch store taken today, 8 March 2009 -- the final day of operation.
Actually "operation" is stretching it -- all merchandise was gone, and they were selling off the store fixtures only by that point. I wouldn't have minded having a "media cabinet", but I have no place for it, and it was till a bit pricey for my liking.
Oh well, hopefully H. H. Gregg and Wal Mart will continue to keep Best Buy on its toes because as of today, Circuit City is unplugged.
In a comment on a previous post commenter "Jonathan" identified this building on Two Notch Road across from Columbia Mall as Continental Sound. If not for that, I probably would just think of it as "that radio building".
The place is now some sort of loan operation called Cash -n- Dash and has been remodeled, so you can't tell it now, but at one time the whole front of this building was designed to look like a dashboard radio/cassette player. What is now the left star was then the volume knob, while the right star was the tuning knob. I believe the front windows did not have the opaque blue window then so they looked like a cassete insertion slot. I also believe that there was a digital tuning display above the windows. (Though they were not common in cars until later). In the beginning, it was set to "104.7" which was WNOK, which was a rock station at the time. Later, for whatever reason (advertising bucks, new manager whatever) the tuning of the building was changed to another station. My memory says it was WCOS, which was a country station, but I could be wrong.
At one time Continental Sound commercials were ubiquitous on Columbia television, so I really should remember exactly what they did. In fact I have only a vague idea that they sold and installed car stereos because the rest of the commercial was what drew my (and everybody's) attention. Their commercials were always tagged by a girl delivering the catch phrase Sounds Real Good! in a really appealing manner. I say "catch phrase", but I believe it was just meant to be a one-time commercial closing line, until she sold it so well that they went on to feature it in every commercial they did. Again, my memory may be playing me false as it often does, but I believe they actually used the same footage all the time, so perhaps the girl was never able to give the line the same oomph in later readings. Eventually, they did change it -- sort of. The original "sounds real good" girl was average looking -- perfectly OK, but not actress/model quality in the looks department. The final "sounds real good" commercials used a sexier girl who lip synched to the original girl's line.
I don't know what happened to Continental Sound. I think they folded or moved in the 1990s. Google suggests that after that the building was home to Big Apple Music which, I think, left the building's radio motif alone. I can understand why Cash -n- Dash wanted to change it -- it's certainly not what you would expect for that type of operation and would tend to confuse casual traffic, but it's still a shame to lose such a unique building. Though I suppose in a few years parents would have had to explain what a "cassette" was anyway..
UPDATE 14 September 2021: Adding map icon and updating tags.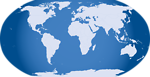 Posted at 10:44 pm in Uncategorized
I've written about Circuit City before. The gist of it was I never liked the store in its original concept because the salesmen were so predatory. This store dates from that era. Unlike the NorthEast store, this one (as far as I know) had only two locations rather than three. It started here, on Bush River right at the I-20 intersection and then picked up and moved out to Harbison when that area started to get hot.
Frankly that strikes me as a bad choice. This location is an easy-in/easy-out right from the Interstate, while nothing in the Harbison area is "easy". They may get more drive-by traffic there, but I'll bet they get less "destination" traffic.
Nothing else ever located in the Circuit City building after they left, but stores have come and gone from the surrounding strip mall. I believe there was an If It's Paper for a while and there has been a medical equipment tenant for many years now. I tried to shop there once for a hospital style "over-bed table" (they are *great* for using your laptop in bed!) but it turned out to be easier to order one on-line. Given the new traffic brought to Bush River Road by the new Wal-Mart Supercenter, it will be interesting to see what happens to this property.
UPDATE 11 March 2011: Changed closing date to 1999 based on commenter Andrew's research. Also added full street address.
UPDATE 4 June 2012 -- Not much visible has changed, but Hamrick's does have their building permit posted in the north doorway:
UPDATE 24 June 2012 -- The Hamrick's signs are now up:
UPDATE 20 August 2012 -- Hamrick's is now open in this location:
Posted at 4:14 pm in Uncategorized
When Circuit City came to town, their first location (as I recall it anyway) was on Two Notch Road, by the first Columbia Mall entrance. I didn't go there very often because, in short, I had no money at the time. I also found that the salesmen, who worked on commission, were rather predatory, and it was hard to get a close look at anything without one swooping down. In the late 80s or maybe the early 90s, they changed their corporate direction to be a "big box" player, and moved out of their original store (which now houses Wes Bolick bedrooms) and around the corner, so to speak, into a large store at Capitol Centre.
By this time, I had a real job, and a little money, so I would go browsing a bit more often. They always seemed to have a lot of interesting electronics (and appliances, which didn't really seem to fit with the rest of their concept). I found that if I stayed away from the TVs and large stereo systems, I could generally look unmolested by staff, but that checkout was now a big pain. At one time, Radio Shack had the most annoying checkout experience in electronics retail, belying their supposed tech savy by writing everything down on a pad by hand and running a total with a calculator and then nosing about your phone number and address. After Radio Shack reformed, Circuit City seemed to take up some of their nosiness, and I recall on a day when I was in a bad mood anyway, and just wanted to pay cash for a $10 tape for data backup that I rebelled when they started digging for all my personal data, and ended up boycotting the chain for about 5 years.
In that interval, they fell upon hard times. I think part of it was the DIVX debacle. Back when it was clear that technology was advancing to the point that VHS would be obsolete and that the next medium for distributing movies to retail would be some sort of CD sized disc, there were two contenders. One of these was, of course, DVD, and the other was DIVX (which has nothing to do with the current video codec called DivX, btw). The difference between the two formats (from a consumer perspective) was that DVD was "forever" while DIVX discs could only be played for a limited time period before expiring (making each purchase essentially a rental). Circuit city backed DIVX in a big way, and apparently shaded the truth in a lot of their sales-floor pitch, earning a lot of consumer bad-will.
In the meantime, Best Buy was challenging them with even bigger stores and more tech choices, and they have never completely recovered. None of that, I suppose, has anything to do with the move of this particular store from Capitol Centre to their current location out on Two Notch near Sandhills -- that was just the combination of the decline of Capitol Centre and the general flight from the Columbia Mall/Decker Blvd area out towards the north-east. (Once again, we can see that it wasn't lack of parking that did it.. :-) I ended my boycot years ago, and have been in their new store a number of times. It seems to me that Best Buy is still better at computer stuff (though neither compares to the late, lamented CompUSA in that regard), but that Circuit City is better than it was. Certainly they seem to have done away with commissions and you can generally browse more comfortably now, and the last time I bought something, they didn't ask for my phone number at all.
I was just reminded today that the Hollywood Video attached to the Food Lion plaza on Two Notch Road near Dick Dyer Toyota is gone. A quick google reveals that the whole chain is in Chapter 11 Bankruptcy, and is closing "underperforming" stores. It appears that they made a fatal mistake in trying to buy their nearest competitor and become a solid #2 to Blockbuster's #1. I think the handwriting is on the wall for most video rental places. If it's not Netflix, it will be Internet or cable-box downloads (legal or not..)
On the other hand, when Hollywood closes a store, it has a big "to the bare walls" sale, which is a nice touch.
UPDATE 23 October 2009: Added the street address (3810) to the post title
UPDATE 20 December 2011 -- Well, something has finally moved into this space, HomeSmart, which seems to be a household furniture and electronics rental operation:
UPDATE 12 October 2020: Updating tags and adding map icon.