Archive for the 'Covenant Road' tag
Midlands Shopping Center started out as a virtual twin and sister site to Trenholm Plaza, anchored by two groceries, a five and dime and a post office. Over the years, however, it has failed to thrive and has largely moved beyond retail. With the recent demolition of the old A & P building, I thought perhaps somebody had a plan for the place, but I see today that it is all up for sale.
I just noticed yesterday that Forest Acres Pet Supply & Grooming, next door to the old Powers 60 Minute Cleaners in Ravenwood had closed. This was an independent pet accessories store which had been there a good few years (and outlasted some big box stores like Superpetz).
You can see it in operation in the background of this shot:
UPDATE 21 January 2014 -- Interesting. Commenter Bryan notes a new pet store at 4230 Bethel Church Road, and when I took a look at it, I saw that the name is different, it's Super Starr Pets, but the phone number is the same as that for Forest Acres Pet Supply. That certainly argues for some connection -- perhaps one owner is carrying on after another retired or something like that. Anyway, here it is:
UPDATE 3 February 2021 -- This building and the one next door were razed in December 2020:
Also adding map icon.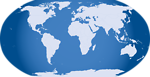 Posted at 12:44 am in Uncategorized
Milano Pizza was one of the follow-on operations to the old Piggly Wiggly in the building at 3724 Covenant (which is basically at the corner of Covenant & Bethel Church). After The Pig moved out, the building was subdivided with a Dollar General taking the biggest slot on the left of the building.
The right side of the building, like Gaul, is divided into three parts. Tobacco World tried and failed to open in the middle suite, and Milano opened in the front one. (The rear suite has never shown any signs of life).
Since I like pizza, and it's fairly close, I had put Milano on my mental list to visit, but somehow it never seemed to come together. I do however, drive past the building almost daily, and it seemed to me that the hours were becoming rather erratic lately. I was never quite sure if it was actually closed, or not, but the most recent time I stopped by, I took a look inside and saw that the fish tank was gone, so I'm pretty sure the place is closed though no sign or note has been posted.
UPDATE 3 September 2013 -- Well, it's official:
(Hat tip to my sister)
Posted at 12:47 am in Uncategorized
Tobacco World is one of the spaces carved out of the old Covenant Road Piggly Wiggly after the new Dollar General went into most of the old space.
I believe there are three units on the side of the building closest to the road, and of the three, only Milano Pizza seems to have had a successful start. The signage for Tobacco World has been up for at least a year, but as far as I can tell, it has never (yet) opened, and I suspect at this point that it won't. (The third unit has never shown any signs of becoming anything as far as I can recall).
Posted at 11:29 pm in Uncategorized
Today's post is just across the street from yesterday's post, on the Southwest corner of Two Notch and Covenant Roads (or since Covenant changes names when it crosses Two Notch, say rather on the corner of Two Notch Road & Germany Street). Normally I might not do two closings so close to each other in sequence, but given all the recent discussion about the Conrad's building, I thought it appropriate because clearly, whatever gas station that building was, this building was too -- it has the exact same curve to the right front "corner", the same shelf to the right front roofline, the same front door and window structure, and assuming the leftmost bay at Conrad's might have been bricked up, the same bay structure.
All I can say about K & C Radiator Center is that they sold and fixed radiators, and listed in the Feb 2008 phonebook, but not the Feb 2010 one.
UPDATE 15 October 2013 -- It's now a used car lot:
Posted at 12:31 am in Uncategorized
This little building at the Southeast corner of Two Notch & Covenant Roads is apparently an outbuilding on the L'il Cricket lot, or at least there doesn't seem to be a separate tax record for it. This Administrative Law Court decision (for Li'l Cricket's beer & wine permit) suggests that it was initially a smoke shop, but google says that more recently, it has been Willie's and Biddy's Corner Grill.
I was going to go back some later when I had time to stop and get closeups of the signs in the window and get a longer shot showing where it is in relation to the convenience store, but somehow I never did. At any rate, it is a tiny space, and looking at the windows, seems to have been mainly a walk-up operation.
UPDATE 18 September 2013 -- Here are some pictures of it as Biddy's:
and here it is in operation again as Wright's Eatery:
I don't know what was wrong with the old ones -- I used them just a month or so ago, and they seemed fine, but the Kangaroo Express in front of Trenholm Park (and across from Keith's K&A Automotive) spent several days taking out the old ones and putting in these. Maybe they needed something that goes above $9.99 per gallon..
UPDATE 10 May 2016 -- Well, I'm not going to post about every Kangaroo becoming a Circle K, but since I already had this post, I thought I would note the transition:
Wonder what happened to all the people who paid for the "'Roo Mugs" promotion?
I have to admit I'm drawing a blank on this building. It's on Covenant Road just below the final Forest Lake TV location, and just above the former Danielle Le Shay Gallerie. In fact, google searches on "3618 Covenant Road" turn up the Danielle Le Shay name, but that was 3620.
Anyway I'm sure I've driven past it hundreds of times since 1969 and must have seen it in operation as a number of different businesses over the years, but none of them is coming to me now. I will say that it has a cleaner-ish look to it.
UPDATE 15 Jan 2011 -- OK, I spent some time with the city directories, though I only got up to 1995 before the library closed, but here's what I have for this building:
1970 -1972 -- Powers 60 Minute Cleaners
1973 -- Boland's One Hour Martinizing
1974 -1977 -- Vacant
1978 -- The clock Doctor
1979 -- Vacant
1980 - 1981 -- Brinson's Quality Cleaners
1982 - 1984 -- Vacant
1985 -- Haywood Electrical Corp
1986 -1987 -- B C Bike Inc
1988 - 1990 -- Vacant
1991 -- Jomacies Cafeteria (hard to read my handwriting, but I think that's it)
1992 - 1995 Vacant (I did not have time to check past 1995)
I believe The Clock Doctor is still around in that little strip of trailers across from the Two Notch K Mart.
UPDATE 3 February 2021: This building and the one next door were razed in December 2020:
Also updating tags and adding map icon.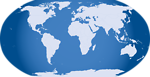 Posted at 12:51 am in Uncategorized
Curiously enough, I wrote about this building just a few weeks ago in a post about Bill DuBose 66 Service Station.
At the time I used a number of pictures, including the first one above, of the current tenant, Keith's K & A Automotive to represent this stylish old building. Apparently almost immediately after I returned to town from my vacation, they experienced a fire and have had to shut down temporarily. I drive by there at least every other day, and from the level of activity I have seen there, they are working to make repairs sooner rather than later.
UPDATE 19 Jan 2011 -- open again:
Posted at 12:47 am in Uncategorized
The ad is from the December 1961 Southern Bell phonebook, and looking at the Service Station section is rather interesting. It almost appears that most every station choosing to get a picture ad used the same studio, with each ad having a Zip-A-Tone gray-wash area and a (different) little cartoon service-man.
I'm not completely sure that this building was DuBose. The older phonebooks are less anal conscientious about giving full numbered street adresses than the current ones. I am sure it was a Phillips 66, and it is on Covenant Road, so I'm pretty sure it's it.
The station is in Ravenwood just at the intersection of Covenant & Bethel Church Roads, catty-cornered from the old Campbell's Convenience Store and the old Piggly WIggly, directly across from the second location of Forest Lake TV / Ravenwood Pharmacy and next door to the old Sunshine Cleaners. (Heavens, that sentence got more complicated and link-full than I expected -- there's been a lot of turnover in the area!)
I'm a little hazy on exactly when the 66 station closed and what followed it. I think it was the 70s, and I think the building got a bit run-down afterwards. The current tenant, Keith's K & A Automotive spruced it up a good bit and seems to do a very good business there -- I had to wait for a Sunday to get a picture of the place without lots of cars in front of it. I really like the bi-level construction and strong roof-line of the building.