Archive for the 'barbecue' tag
Not sure exactly when this Blythewood barbecue joint closed, but I don't see any reviews later than 2011. The building is now a restaurant and catering operation called Eve's Southern Gourmet.
(Hat tip to commenter CH Smoot)
UPDATE 6 January 2016: Commenter Beth notes that Eve's is now also closed (though she still caters) so I have added that to the post title, along with Meyers as noted by commenter Mr. BO.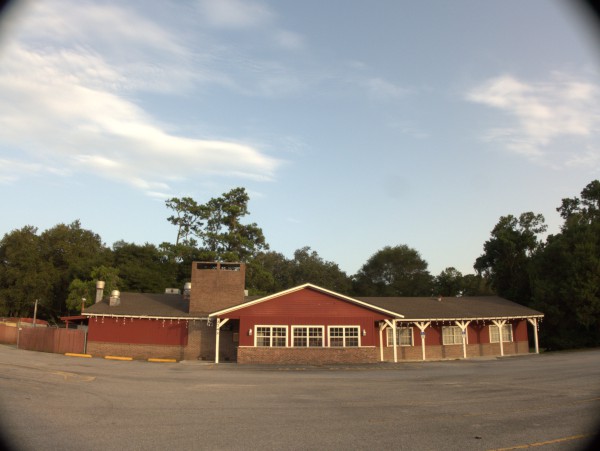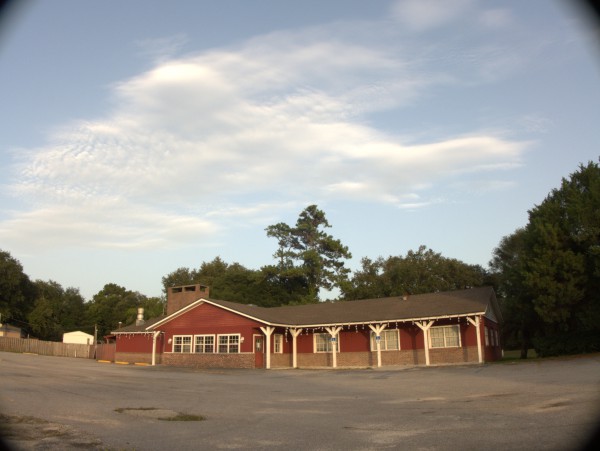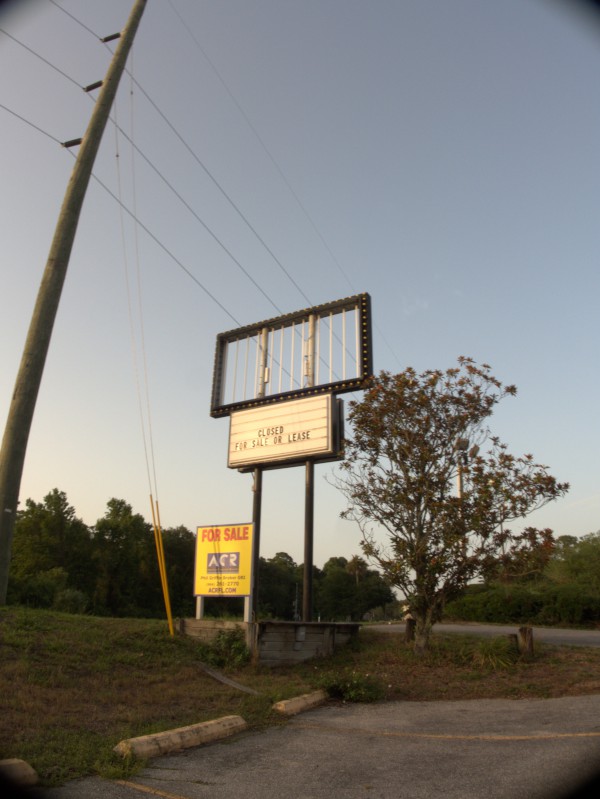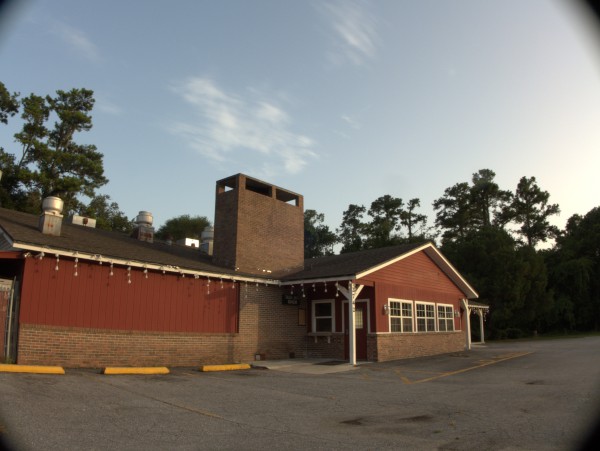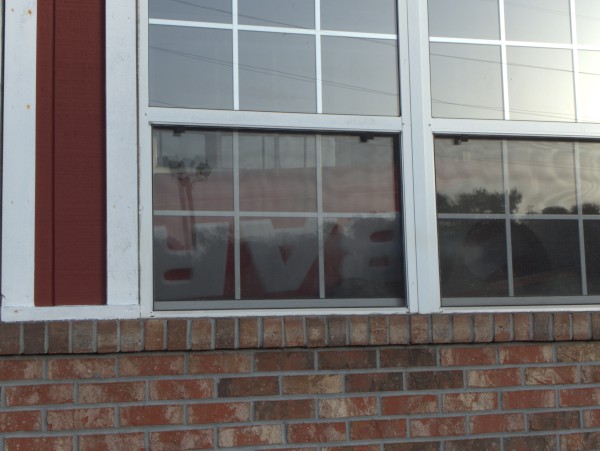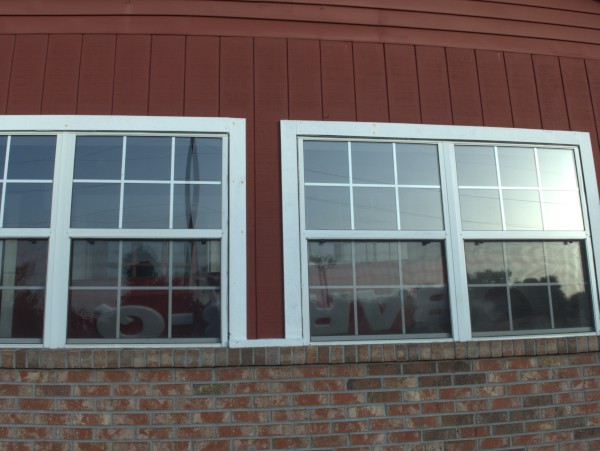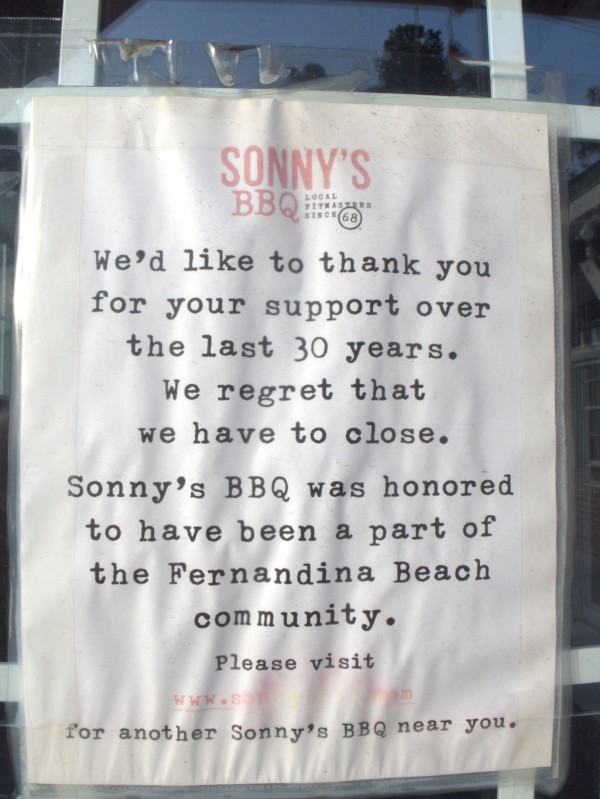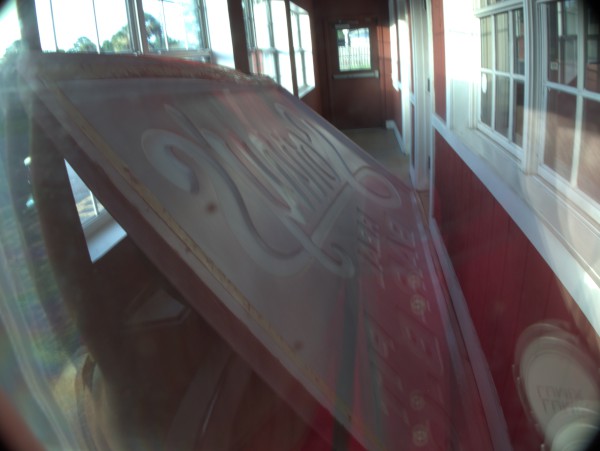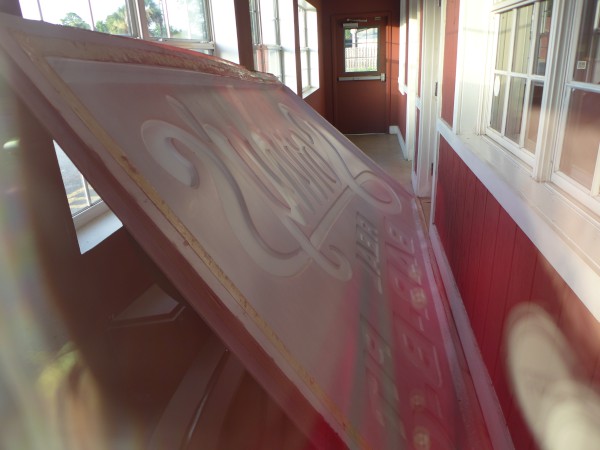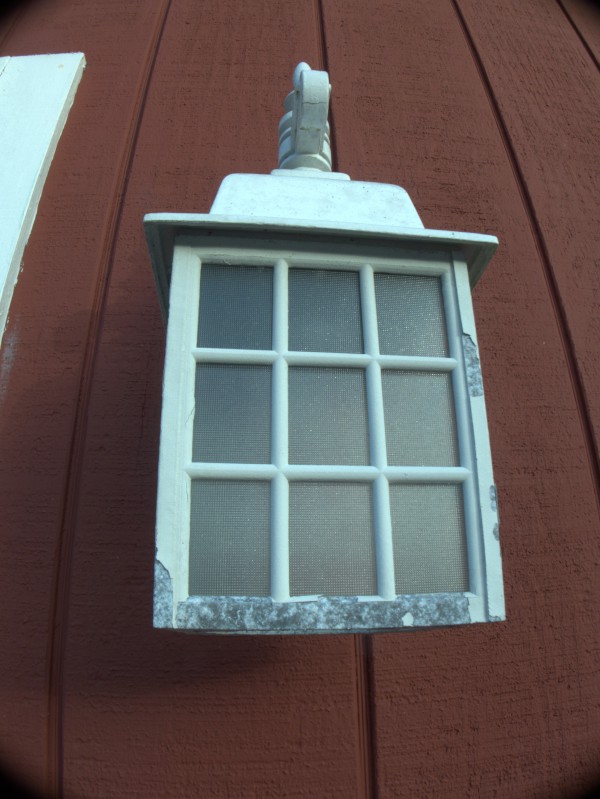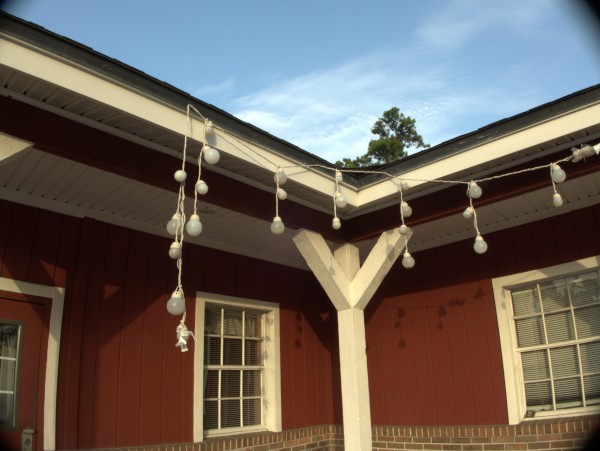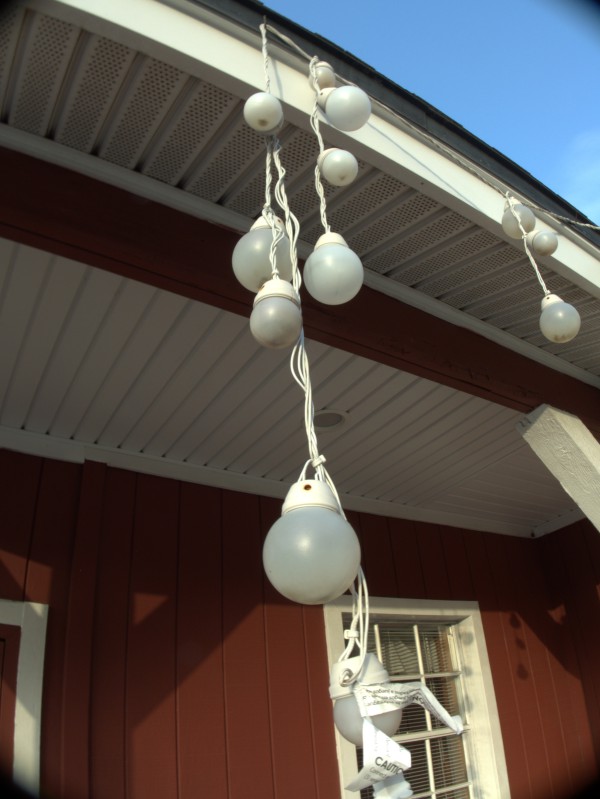 I have only eaten at any Sonny's once, and this was the one. For some reason, several years ago when we were staying in Fernandina, nothing would do for my niece but that she have some corn on the cob. My memory is a bit hazy, but I think she had been quite kid-finicky in restaurants on the trip and it was a chance to get her to actually eat something if we could find a place. In the event, it seemed that Sonny's was the only game in town for supper corn that evening, and we hied thither. I'm finicky myself so I had the salad bar, which was pretty good, and my niece did get, and eat, her corn, so all was well.
I know I would have noticed if the place, past Sadler Road on the way to the bridge, had been closed during my last trip in October 2014, and Tipadvisor page and pictures suggests the place probably closed in December of that year.
I passed many other Sonny's locations in my most recent Florida trip, so apparently the chain as a whole is doing OK.
Posted at 11:38 pm in Uncategorized
I was not aware of this Palmetto Pig location before commenter Beth pointed out that it had closed.
AJ AMick Road is off of US-76 in Ballantine, across the street from the local Food Lion. I'm not exactly when they closed, I take it that it was a recent surprise to Beth, but the place has been closed long enough for all the Palmetto Pig signage to be taken down and for the interior to be stripped.
(Hat tip to commenter Beth)
UPDATE 24 September 2013: Commenter Mike R. puts the closing at 1 September 2013, so I have updated the post title to reflect that.
Posted at 11:09 am in Uncategorized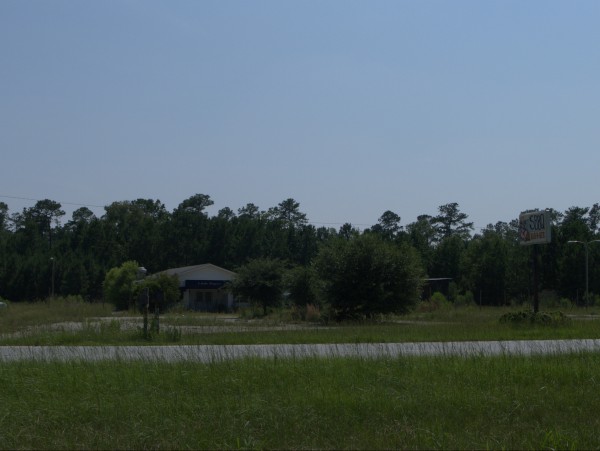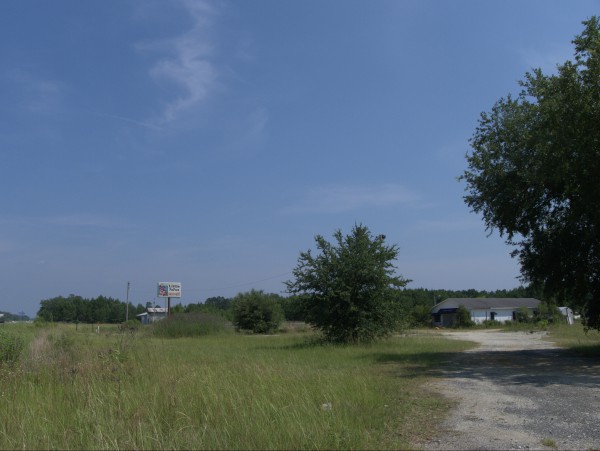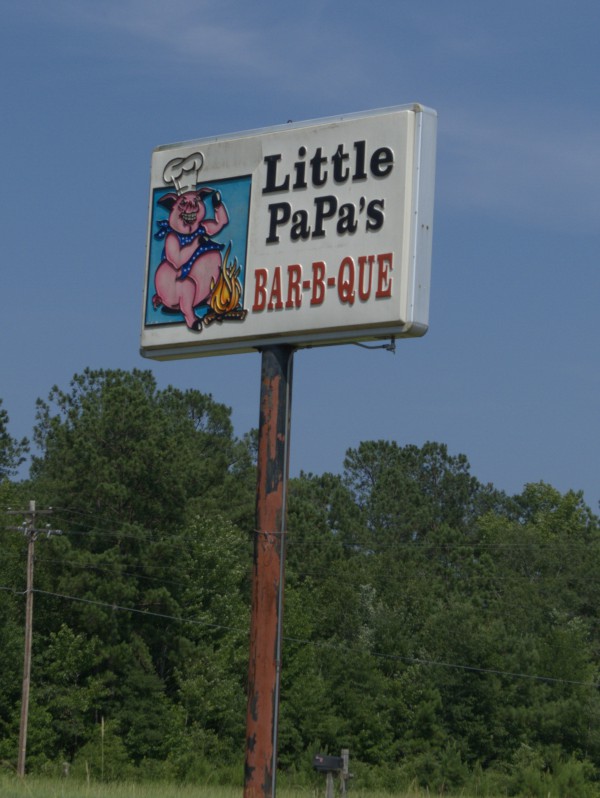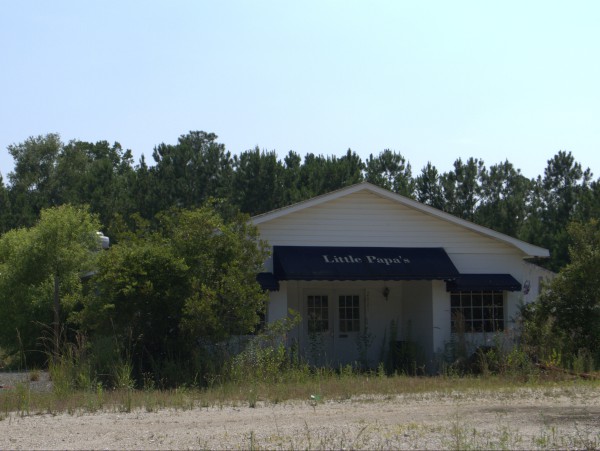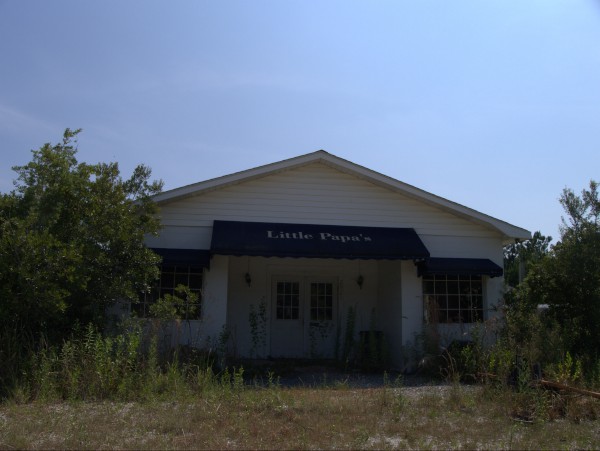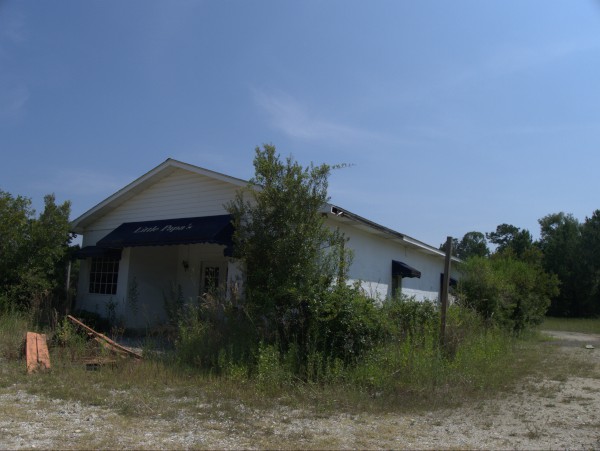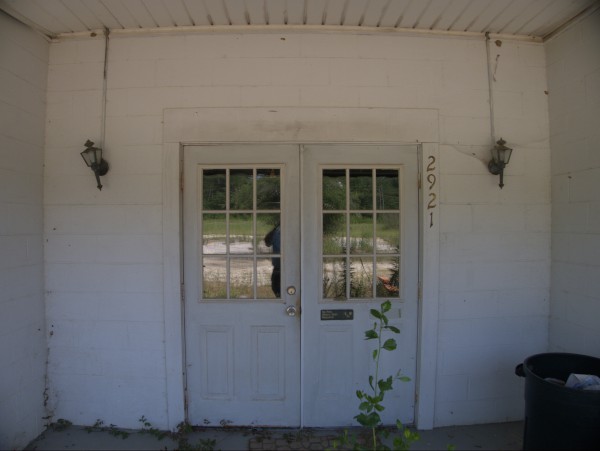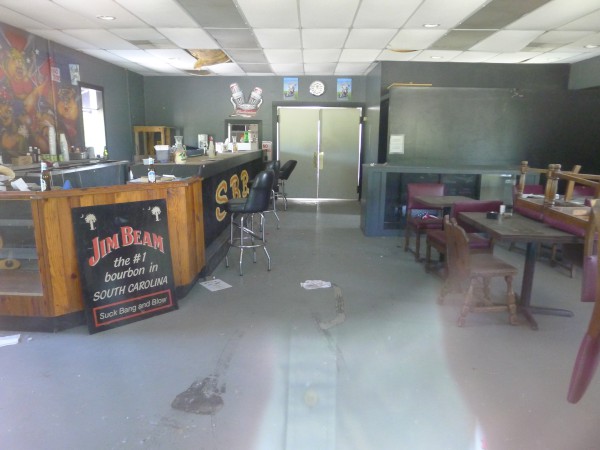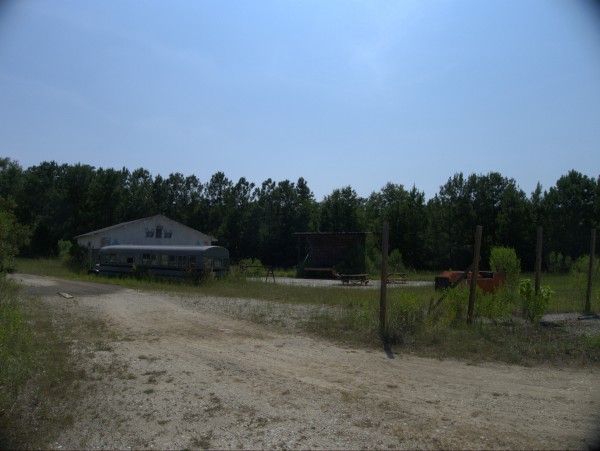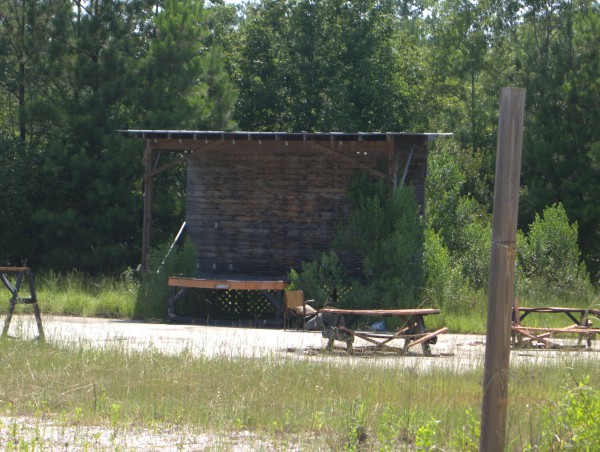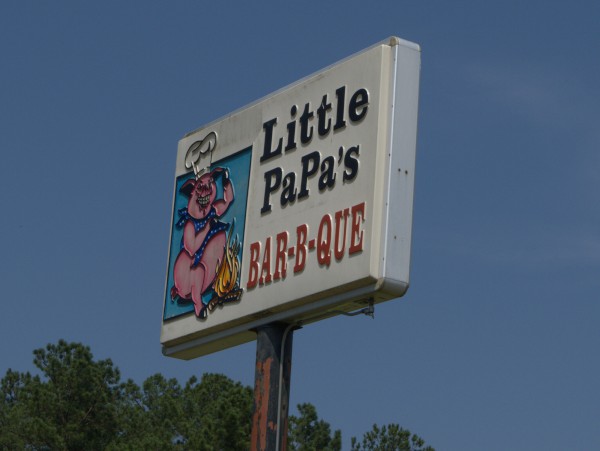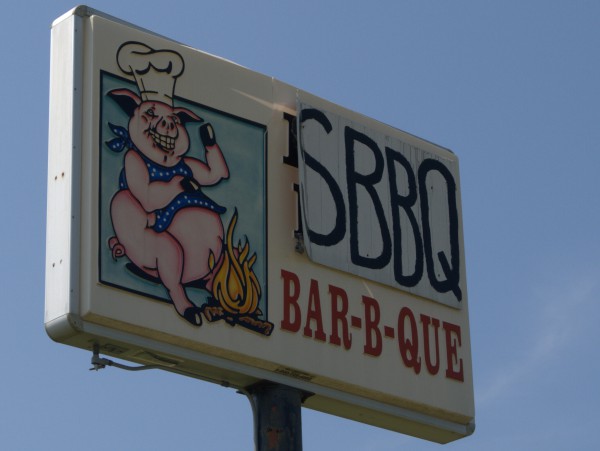 Here's a little barbecue joint (and live venue apparently) in between Andrews & Georgetown on US-521 west of US-17Alt.
It looks as though there were some attempt to rebrand it after Little PaPa's closed.
The pig does not appear to have fully grasped the gravity of his situation..
Posted at 12:16 am in Uncategorized
Once upon a time, this building was The Whale's Tail and then Rubino's Italian Restaurant. More recently it has been the second location for Alpine Road's Little Pigs Barbeque -- in fact, after the Alpine Road store caught fire, and before it was repaired, this was the flagship location, though it's hard to imagine a place further away from Alpine Road but still "in the Columbia area".
The building does not seem to be up for sale, and is still furnished, so perhaps the owners have plans to re-open, or open a different restaurant here.
(Hat tip to commenter Nobody).
UPDATE 17 June 2013 -- Cletus' Roadside Grille is now operating in this building (and has been for a while):
Posted at 11:41 pm in Uncategorized
Today's closing comes from commenter IrmoJeff who says:
Hey Ted…Junior Apprentice Closing Spotter, 2nd Class IrmoJeff checking in :D

I thought i'd toss this out there, in case you are ever out towards Irmo/Balentine again. 8027 Broad River Road is the address of a little triangular piece of land that sits at the intersection of Broad River Road and Woodrow Street, sort of just behind where Tez' used to be. I drove by there the other day, and it looks like whatever business was in there most recently is closed up. I became aware of the building when i was just out of high school in the early 90's when a friend of a friend opened Smokey Joe's BBQ. Im not sure what was there previously, but i dont think Smokey Joes was the original occupant. The owner used to joke that he couldnt afford to charge me a flat rate for the all you could eat buffet, that he would have to weigh me going in and coming out :). Anyway after Smokey Joes closed, it was a catering business (or possibly a restaurant) for a while, run by the Catering By Dupre guy i'm pretty sure. I'm also pretty sure Dupre was somehow involved in Smokey Joes, possibly a silent moneyman or something. After that i lost track, but a quick Googling found all these businesses associated with 8027 BRR:

Bill Hinson Auto Sales
Clayton's Cars
Irmo Properties
Palmetto Glass
Columbia Credit Corp (listed as 8025 BRR)

Im also pretty sure i remember a flower shop, or maybe a gift shop there at one point. I also thought i remembered a car title place there at one point, but i could possibly be confusing it with the Columbia Credit Corp.

I added this pic to clarify which building i was talking about
I actually did take some pictures of this place in April of 2009 (I know from the date of some other pix from the same day) but appear to have deleted them somehow. As I had no idea what the place had been, I didn't keep good track of them.. I'm pretty sure however that the roof of the building was intact at the time or it would have stayed in my mind. Likewise, the picture that IrmoJeff links above shows the roof intact (but has no EXIF date tag). Given that the roof is currently not intact, I suspect that the incoming Hickory Point convenience store will knock the building down, or at least it doesn't make sense to me to leave a building you hope to salvage open to the rain.
As to the two addresses: The lefthand door is labelled "8025" while the righthand door is labelled "8027". I don't have a guess which address goes with the existing outbuildings.
(Hat tip to IrmoJeff, obviously)
Posted at 1:56 am in Uncategorized
"No Beatin' Good Eatin'" -- that's certainly a slogan I can get behind, though in the event we never ate at the Copa. This part of town, I must admit, was something of a mystery to me growing up, and to some extent still is.
I didn't really expect this building to still be there, but as it turns out there are a lot of old buildings on Edisto Avenue and in the general vicinity. At least I'm pretty sure it's the Copa building. The ad is from the 1970 Southern Bell phonebook, and this building easily dates from that era, or before.
I'm sure the building has been a number of things since the Copa, but google doesn't really turn up anything except this loopnet listing which suggests it was last a warehouse (and claims a 1980 build date). For a warehouse, it's quite small..
Posted at 12:28 am in Uncategorized
I first wrote about this building when it was LulaBelle's:
and before that, it was a Roadhouse.
Since it became a Hudson's, I had reports of its closing a couple of times, apparently because it does not open on Mondays or Tuesdays, and people would drive by and see no cars there.
As WIS reports a fire broke out on 6 April, closing the place for real, if presumably only on a temporary basis, though interestingly when I went by, there was no signage estimating a re-opening date, or indeed noting anything -- even the chalkboard noted only normal hours.
UPDATE 17 May 2011 -- Well, they have a sign up now with a little more information:
UPDATE 24 October 2013: As commenter Andrew points out, the property has been sold and the closing is clearly no longer "temporary", so I have taken that tag off the post title.
UPDATE 13 December 2013 -- Well, this place has been demolished:
Posted at 12:32 am in Uncategorized
The way I normally handle a particular address is that the first time I write about it, I try to list all the previous tenants that I know about as well as the business that is the primary subject of the post. The next times something closes there, I just write about that particular business. That means that I have written about this particularly ill-starred building on Saint Andrews Road, just up the hill east from I-26 three times before this. The first time, I was primarily interested in D's Wings, but gradually found a whole lot of places had been there before. The second time was for Baja's Southwestern Grill, and third time was for Delmonico Diner.
The latest eatery to close here is Fast Tracks BBQ & More. I am not a barbecue person, so I never attempted to stop by there, but commenter Alicia reports that they have been closed since 10 December 2010, and that they plan to re-open in another location -- I hope so. She also reports that their facebook indicates that their lease was bought out, so perhaps we can look forward to yet another restaurant here. (Of course, the "available" sign would tend to suggest nothing is certain).
It still seems to me that this location would prosper more if they could work out something with the adjacent gas station to have a back exit with access to the traffic light at Fernandina road. That would make it much easier to return to I-26 without having to make a non-light left turn across Saint Andrews.
(Hat tip to commenter Alicia)
I wrote a few days ago about the Sunset Boulevard location of Maurice's Gourmet Barbeque closing. This location, on Garners Ferry Road / Sumter Highway just past I-77 also closed about the same time. In the second picture you can see that it sits next to the former Fantasy Lingerie, which itself closed recently.
I've never been in this, or indeed any, Maurice's location, but what strikes me looking in through the window of this building is how little it looks like a former restaurant inside. It could almost be a generic office building just judging by what's left. The flowers are a nice touch though.
Hat tip to commenter Terry for the heads-up.
UPDATE 22 September 2020: Updating tags and adding map icon.