Archive for the 'bagels' tag
Carolina Cafe in Westland Square on Sunset Boulevard, which had been in this location since 2014, closed in early December so the owners could concentrate on their downtown business at 925 Sumter Street in Cornell Arms, according to ColaDaily.
The new owner already had plans for the spot, so the storefont did not sit empty for long, and is now open again as Sunshine Cafe & Catering, though the marquee sign has yet to be fully adjusted. ColaDaily noted the opening:
Sunshine Café, located at 2250 Sunset Blvd. in the Westland Shopping Center, will still offer beloved menu items like fresh-baked bagels and paninis, similar to the previous restaurant. However, owner Shutondia Culcleasure said Sunshine Cafe will be incorporating a "sweeter side" to the menu.

"We'll have a variety of cheesecakes, red velvet, German chocolate, just a whole sweeter side to the bakery," she said.
(Hat tip to commenter Andrew)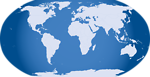 Well, this one surprises me!
I have been to this Bruegger's location a good many times during the past year or so. On weekends, I like to start my day (way after you start yours..) sitting with a cup of coffee and a good bagel while I surf the net on my laptop. During the initial stages of recovery from the great 2015 October flood, the Forest Acres Bruegger's was without potable water due to the Columbia waterworks imbroglio so I could not get coffee there (though they did drive in bagels from this and the Lake Murray store), and I spent a number of weekend mornings here. Last October or so when Forest Drive started having wifi problems, I would come back to this store or Lake Murray for my weekend routine if I had the time (or go to Panera if I did not, although their bagels are not very good at all -- I don't think they boil them).
Anyway, whenever I was here, it seemed to be doing a good business, and since I come later than the morning crowd, I always assumed they did even better earlier in the day. Commenter Brian, who reported the closing, heard second hand that it was an issue with the unexpectedly high price for renewing the lease. I don't know anything about that, but I will say that while the strip mall is perfectly fine, it is certainly not upscale, at least to my eyes.
(Hat tip to commenter Brian)
UPDATE 9 August 2017 -- the follow-on Poke Bros. is now open:
Posted at 11:32 pm in Uncategorized
I have to admit I never made it to Gotham Bagel Cafe. Originally, Manhatten Bagel / Holey Dough was much closer than what was then Rising High on Main. After Holey Dough closed, Brueggers was still closer, and has a worthwhile bottomless coffee card deal. Then, even if I happened to be downtown, parking would have figured into the equation. All that's to say I kinda, sorta, figured I would get around to it some day, but -- too late!
I remember two interesting stories about this place from The State. The first was interesting and quirky: It seemed that the owner had no experience with bagels at all, and was opening a bagel shop almost on a lark, and learning as she went along. Apparently she was a good learner, as the comments people have left here so far about the place have been positive.
The second story was interesting and scary. It seems that someone (I believe it was the owner, but I could be wrong) had gotten his or her clothes hooked on an industrial kneader and was in danger of being pulled into the machine and being chopped and kneaded to death, but was in the event saved by someone who had no idea how to work the machine, but found the cut-off in time.
The closing sign implies that something is in the works for this space. I certainly hope so, as the old Kress building is a downtown treasure. As of 17 September 2010, the Gotham web site is still up, but it gives no indication that the store is closed, or what might happen next.