Archive for the 'Augusta Highway' tag
I had noticed El Paso from time to time driving this stretch of US-1, mostly because it had some nice neon (which you can see here), and wondered about it as it was not one of the prevalent Mexican chains in the area, but never got around to trying it out. Now, as noted by commenter James R, it has rebranded as one of the "usual" local chains: San Jose.
The last google reviews are dated with the vague "three months ago", so I'm guessing the switch would have been around the New Year.
(Hat tip to commenter James R)
UPDATE 10 March 2022: Adding "Reflections Event Venue" to the post title as the comments indicate that was the incarnation previous to El Paso.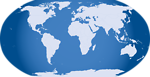 I've never had a Larry's sub, and now I guess I won't, or at least not in Lexington. According to their Facebook page, their franchaise agreement had run its course and they opted not to renew for a 15 year term.
(Hat tip to commenter ED)
I was unaware of this Lexington establishment until commenter James R pointed out that it had closed. It's a ways out on the Western outskirts of Lexington where Pisgah Church Road hits US-1.
The State says they were there for four years, which really is not bad for a non-chain restaurant.
(Hat tip to commenter James R)
Posted at 11:49 pm in Uncategorized
UPDATE 9 Jan 2011 -- That certainly is a conveniently specific insurance regulation, isn't it?
Monkey Business was an indoor arcade/amusement park off of US-1 in Lexington. I know it was open at the start of 2009, but am not totally sure that it made it into 2010.
The place was inside the largest part of a warehouse-like building (a Cheerleading school is in the smaller part), and had a number of different attractions. There were bouncy castles, jumbo slides, video games, skee-ball, a small carrousel, a snack bar and private rooms for birthday parties. I only went once, but my impression was that all the kids there were having a good time, and it appeared to be doing a good business.