Archive for the '9900 Two Notch Road' tag
This mailbox store was the end unit in the venerable Jimmy's Mart strip on Two Notch Road. I noticed a few weeks ago that it is now vacant.
Somewhere in this area was a auto-carwash which seemed to vanish almost overnight, but I can't quite place it.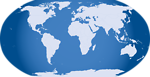 Posted at 12:25 am in Uncategorized
I first noted this location on Two Notch near Baskin Robin when it was empty after having been Express Check Advance. Since then, Moneygram has started up, and now, vacated this little storefront.