Originally, I was describing CanMan Dew's as being in the same location as Casa Linda.
This was confusion on my part engendered by looking at some closeup pictures of Mushi Mushi and noting that the storfronts and lighting looked the same, which it naturally would in the same strip mall.
So, anyway, I have taken the CatMan Dew's text out of the Casa Linda entry and put it here.
Thanks to commenter badger for setting me straight.
CatMan Dew's was the follow on operation to Mushi Mushi in this strip mall adjoining the Garners Ferry Wal-Mart. It came and went rather quickly, and I never actually saw it in operation. Commenter badger describes is as a burger and wing joint, and WLTX did a video story on it. (I don't have flash working right now, so I haven't been able to watch it yet).
UPDATE 25 October 2018: Add map icon.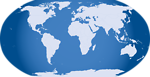 Leave a Reply