This space, to the right of Barnes & Noble on the lower level of Richland Mall was the mall's drugstore, Eckerd Drugs.
I'm trying to remember if the original Richland Mall had a drug store and I don't think it did. Eckerd's came in with the enclosed Richland Fashion Mall stage, and may have ended there. I don't think it made it to the Midtown at Forest Acres stage, but I'm not sure exactly when that started, and I refuse to call the mall that anyway.
It certainly did not make it as late as the Rite-Aid buyout of Eckerd's. I'm not sure exactly when it closed, but I think it was the early 2000s. By that time, Eckerd's had already seen the writing on the wall which required corner stores, and had moved the Trenholm Plaza store to the current corner-equivalent location that RIte AId on Forest Drive now occupies. The Richland Mall store had no drive-through, and could never have one, and while the parking was as close to strip-mall parking as Richland Mall gets, it still wasn't as good as a real strip-mall.
UPDATE 10 August 2020: Add map icon, update tags.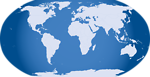 7 Responses to 'Eckerd Drugs, Richland Mall: Early 2000s'
Subscribe to comments with RSS
Leave a Reply