Well, here is yet another Blockbuster Video closing. It's the same old story about competition with Netflix, Redbox and various video-on-demand services, but it seems that there have been some new developments since I last did a Blockbuster closing.
For one thing, according to Wikipedia, the chain went into Chapter 11 bankruptcy in September of 2010. I had heard that, but I had not heard that their plan for coming out of bankruptcy failed. That does surprise me a bit. I figured they would emerge from bankruptcy, and then fail again. The Wikipedia article says that on 1 March 2011, the Justice Department moved to force them into Chapter 7 bankruptcy, ie: liquidation.
Then another unlikely event intervened, and just a few weeks ago, on 28 March 2011, Dish Network bought Blockbuster:
The Denver Post reported that Dish, a Denver-based satellite-TV firm, plans to use the assets to enhance its subscription offerings and start streaming video and shipping DVDs, in order to compete with Netflix. Analysts say such a move would present a number of challenges for Blockbuster, that it would require renewing studio deals, securing streaming rights and building out the needed infrastructure.
(Hat tip to commenter chiefa)
UPDATE 17 April 2011 -- Commenter Andrew sends this picture of the plaza marquee before the Blockbuster closing:
UPDATE 30 September 2011 -- Here's a 16 september 2011 picture of the place with the marquee sign up for Firehouse and a truck about to put up the roadside sign:
UPDATE 5 October 2020: Update tags, add map icon.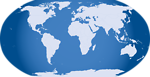 22 Responses to 'Blockbuster Video, 3250 Forest Drive: 10 April 2011'
Subscribe to comments with RSS or TrackBack to 'Blockbuster Video, 3250 Forest Drive: 10 April 2011'.
Leave a Reply