The Seafood Academy started in the old TGI Friday's location in Richland Mall in, I believe, 2014. After that, in 2016, they moved to East Pointe Plaza on Garners Ferry Road.
I'm unclear exactly when they closed, but I can't find any reviews later than 2018, so I will round up a bit and say 2019.
The suite is currently being refitted as a blood plasma center.
(I'm pretty sure this came up recently, but looking at the comments, I'm not seeing who it was to give a hat tip.)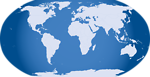 2 Responses to 'The Seafood Academy, 7535 Garners Ferry Road Suite G: 2019'
Subscribe to comments with RSS
Leave a Reply