Way back in the dark ages when I first started this blog (working by candlelight on a steam-powered computer), I wondered why I wasn't getting any hits or comments. I figured I would eventually get traffic from Google but it wasn't happening, and I felt like I was posting into a black hole. I finally decided I could either give it up, or take a shot at doing a little advertising.
After poking around on their website for a while, I figured that I could afford a month or so online advertising with The Free Times, and looking at their requirements, I came up with this ad:
Although I was really dragging (it later turned out I had pneumonia..) I burned it to CDROM, made an appointment and took it down to this office (which was pretty nice). Things went very smoothly (which was good because I could barely sit up straight), and the ad rep was helpful, looked at the files and got right on it. The next day, as I recall, the ad went up, and almost immediately I started getting comments (I suspect some were from Free Times staff the guy had told about my odd little project).
(It also later developed that I wasn't getting any Google traffic because the default WordPress setting is "do not allow this blog to be searched". Who knew..)
Anyway, that was the only time I went in this office. I know that before this location, they were at Sunset Boulevard near the Chicken Plant, and that after the Post & Courier bought them, they moved to a building on the corner of Gervais & Harden where they are now.
UPDATE 28 March 2022 -- Here is their current office at 2101 Gervais Street: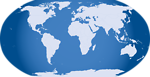 10 Responses to 'The Free Times, 1534 Main Street: 2018ish (Moved)'
Subscribe to comments with RSS
Leave a Reply