Here is another downtown place I was unaware of. Their still somewhat working web site says the place opened in 1981, so that's a nice long run. I'm unsure exactly when they closed, but I can't find any review newer than about a year old, so I am guessing that they probably closed during the early stages of the 2020 COVID-19 infestation.
I think they also had a second location in Jefferson Square.
These pictures come from Alan LEBON, so big thanks to him for that, and for commenter Justin for the heads-up.
(Hat tips to Alan LEBON & commenter Justin)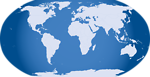 3 Responses to 'The Lunch Box, 1305 Lady Street: 2020'
Subscribe to comments with RSS
Leave a Reply