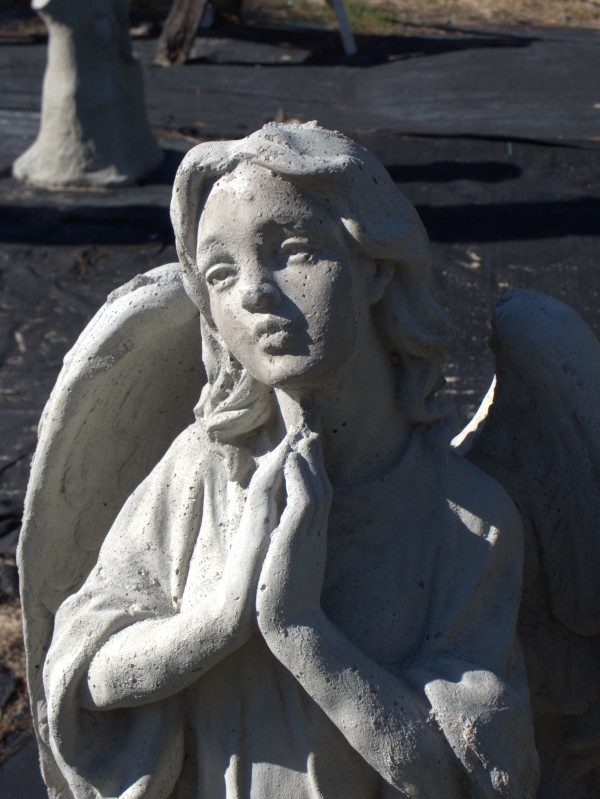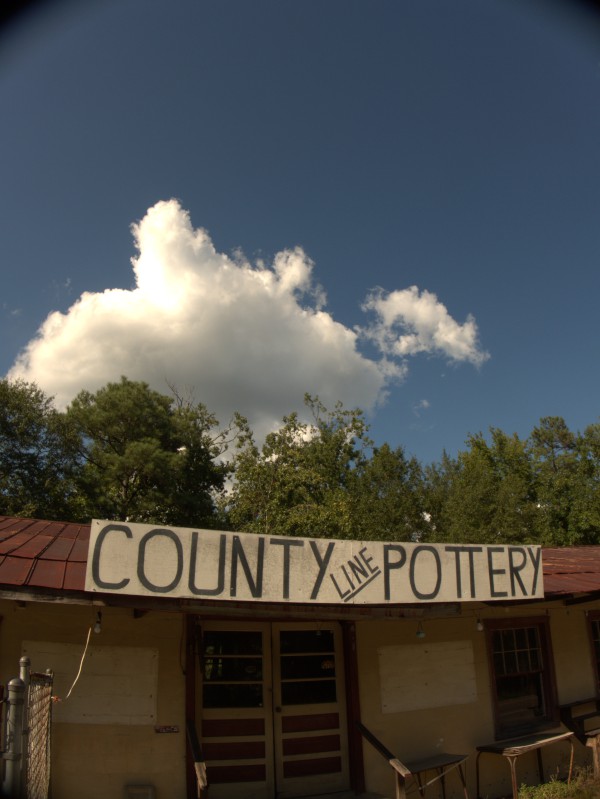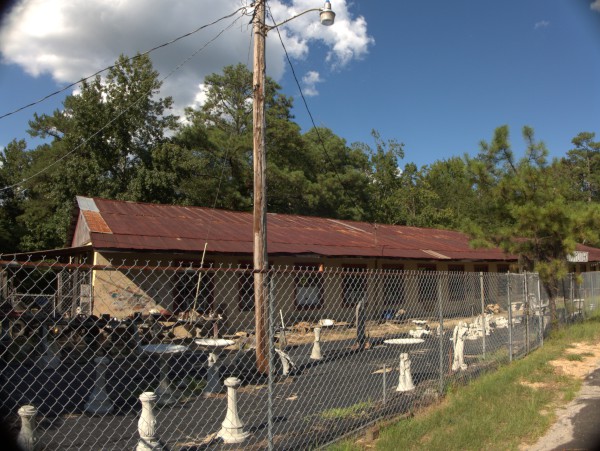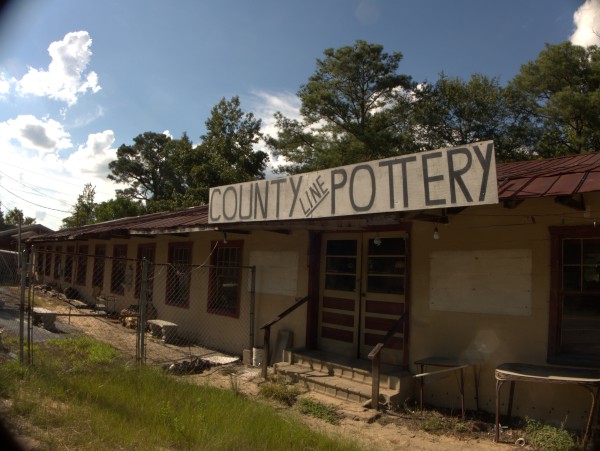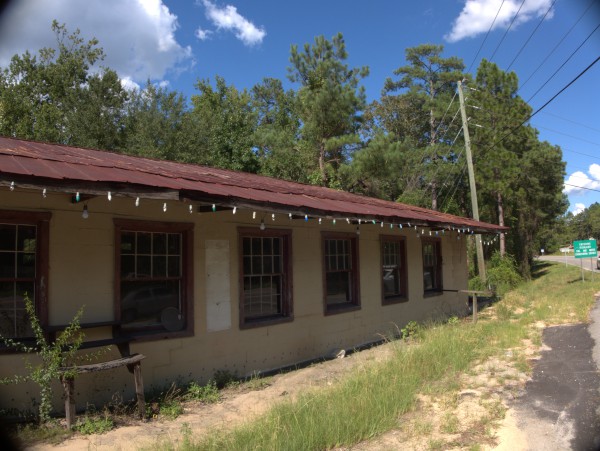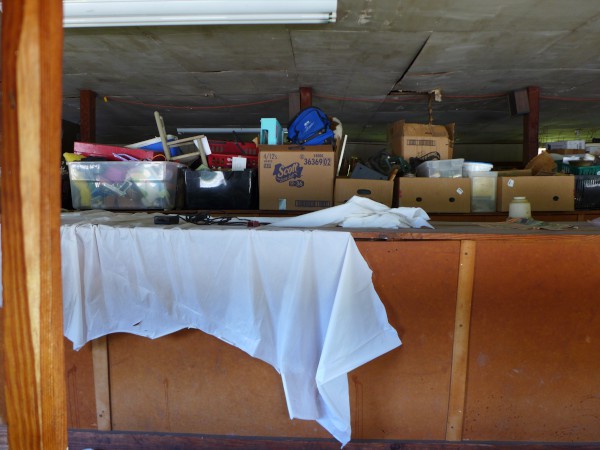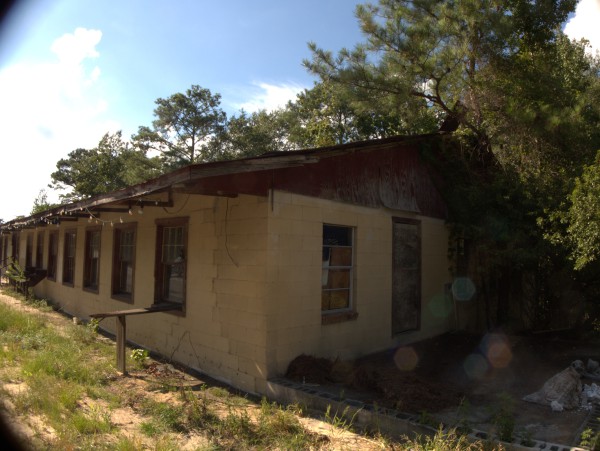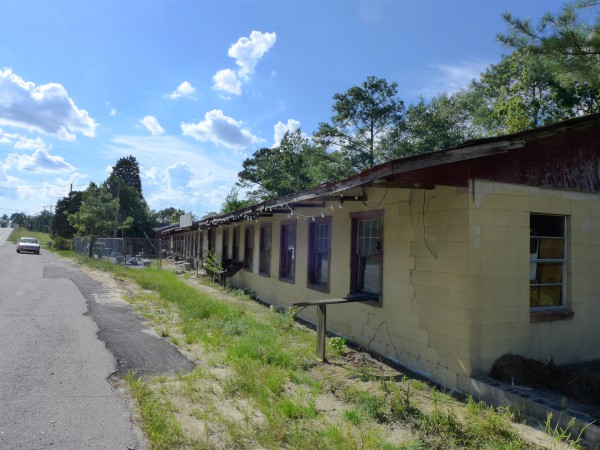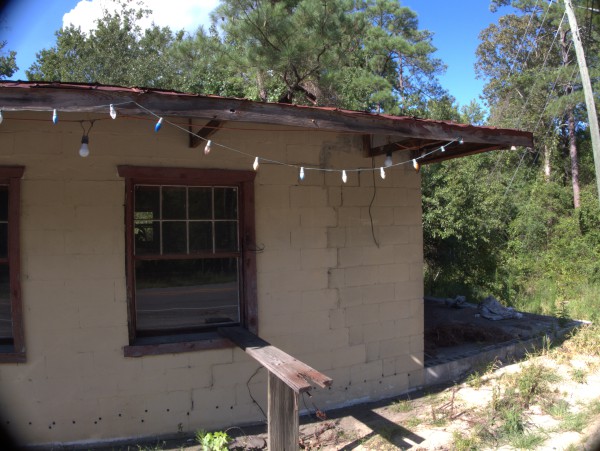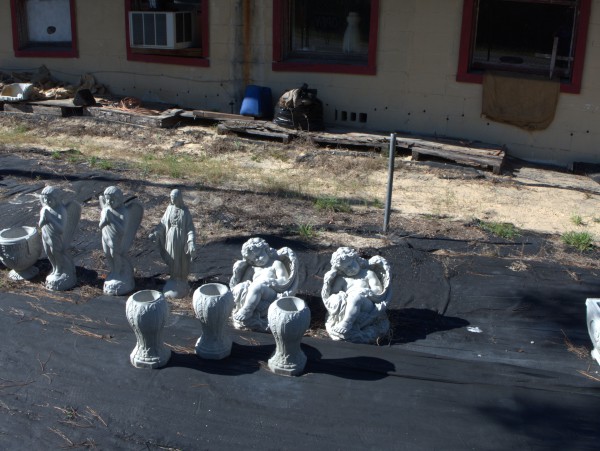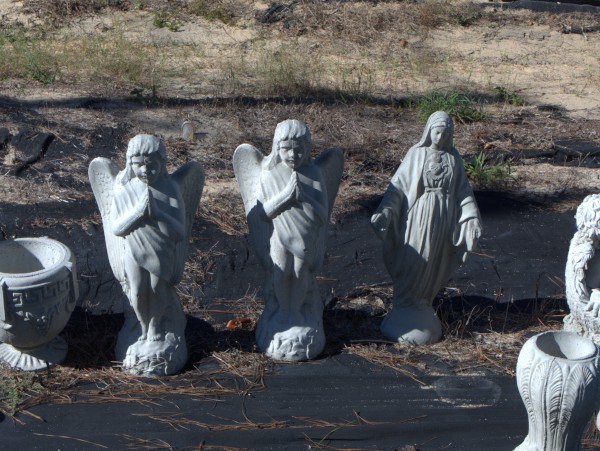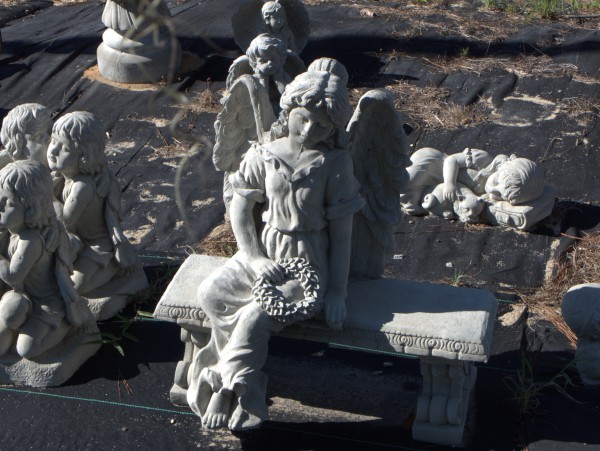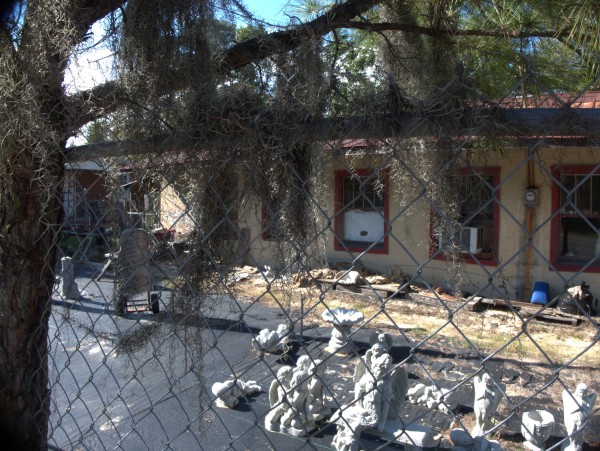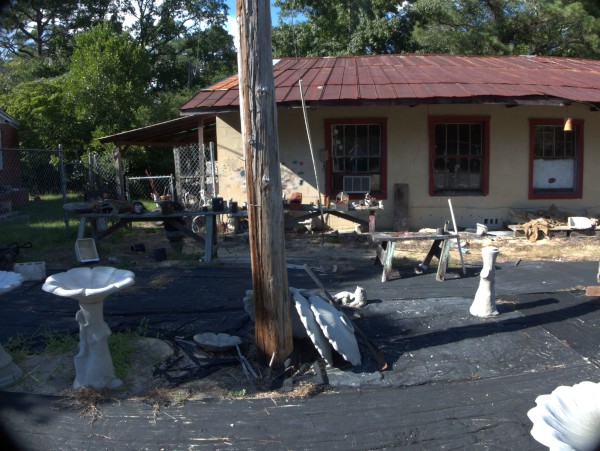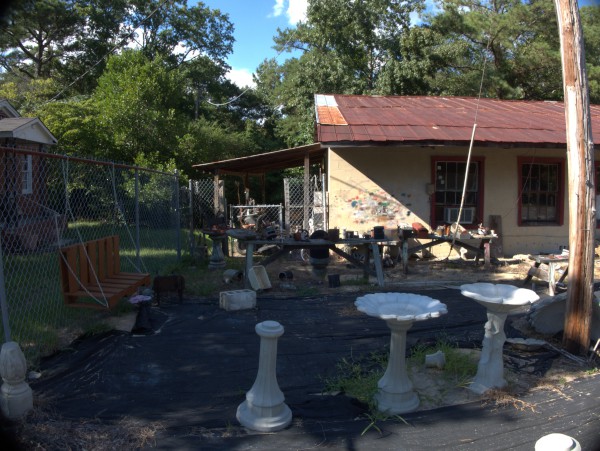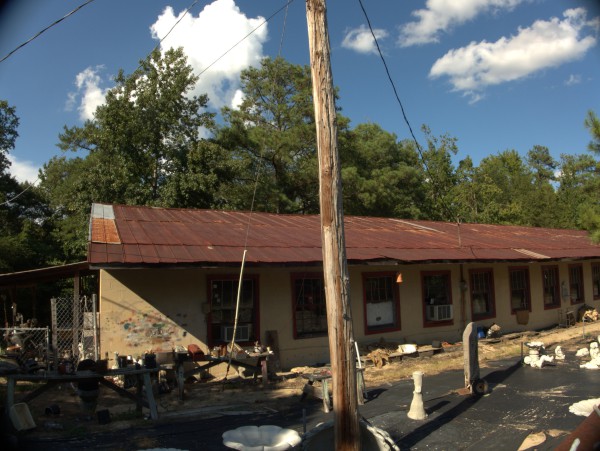 County Line Pottery had been there forever.
Back in the 60s, before I-20 came through, we used to drive to visit my grandparents and other relatives in Hartsville, and the trip would take us down US-1, through, Elgin, Lugoff, & Camden, and there, past some open farmland at the border of Richland County would be County Line Pottery.
My memory is that we only stopped once, and that it was kind of an open-air building at the time, with window frames, but no actual windows. It's possible I may be misremembering that and perhaps the windows were just opened and unscreened given the lack of air conditioning. Anyway, it was an interesting place for a kid to check out, full of figurative cement statuary (I don't remember much actual 'pottery', come to think of it) and knicknacks, something like Taylor's Garden Center without all the plants.
Thereafter, our parents would always note the place for us as we drove by.
After I-20 came through, we seldom drove that route anymore, and it had been many years since I had seen it when I made it a point to take US-1 to Fayetteville sometimes during the years in the 80s that I lived there (remember, the Interstates were locked in doubke-nickle mode at the time, so it wasn't *that* much longer), and the place still looked much as it had in the 60s. In much more recent years, I had made a point to drive to Hartsville the "old way" a few times, and was surprised to see the place still largely unchanged (though enclosed).
I drove out last Sunday because I had a hunch it wouldn't in fact be there forever, and I wanted to get some file pictures, and in the event, I found the place already closed, hopefully through a well deserved retirement though there was no sign on the door. Checking my phonebooks, I see that they must have closed around 2007, which is earlier than I thought, but still a pretty good run.
I note the address is now given as 11045 Two Notch Road. Back in the day, nobody would have said that; it would just have been "Out on Highway 1".
5 Responses to 'County Line Pottery, 11045 Two Notch Road: Circa 2007'
Subscribe to comments with RSS or TrackBack to 'County Line Pottery, 11045 Two Notch Road: Circa 2007'.
Leave a Reply