Archive for June, 2009
Well, you can't say they didn't make an effort at this Wal-Mart outparcel on Garners Ferry road. This building originally opened as a Fire Mountain Grill, which was explained to me once by a friend with contacts in the food industry as the brand Ryan's corporate used to move back into markets where they felt the Ryan's brand had been tarnished by the local franchisees.
I always felt that Fire Mountain was a bad name since it invoked images both of volcanic tropical islands like Hawaii and of heat and spiciness, none of which had anything to do with the food served. At any rate, they ran it as that for a few years, then transitioned it back into a Ryan's, which didn't last long at all.
The building looks quite impressive, especially when viewed end-on and from below, as when you walk in from Garners Ferry. Currently it's for sale. The sign doesn't mention that you get all the fixtures, but that seems to be the case -- they are still in there at any rate.
As an aside, and appropos to nothing, I parked in the lot at Aldi across the street from Ryan's while taking these pictures. I decided as long as I was parked there, I would go in -- What a weird and unpleasant place!
This Sears Service Center used to mail out "lawn mower tuneup" cards every spring, and I took my mower there several times. In fact they mailed out one this spring and I was considering it though I ended up using the AARO Rental Center on Two Notch instead.
Really, when I think about it, I'm not sure why the place lasted as long as it did. Sears at the mall certainly has the space in the auto bay to do that sort of repair work there if they want to, and I'll bet the same is true of K-Mart as well -- there really wasn't a good reason for having three seperate buildings on Parklane.
I notice that Sears still refers to Columbia Mall rather than Columbia Place -- good for them!
UPDATE 29 February 2020: Add tags, map icon.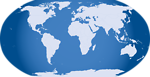 Posted at 11:42 pm in Uncategorized
Well, people have been talking about Swain's in the comments recently, so I think I'll move this post forward in the queue, though I don't have a lot to say about it.
I haven't been able to find out much about Swain's. It was a name I heard growing up, but we never went there, and indeed I wasn't quite sure where it actually was at the time, or now. From this 1970 Yellow Pages ad, it appears to have been a Southern based chain, though I get google hits on locations elsewhere in the country now as well.
You'll notice that the ad doesn't give an actual street address and neither did the white pages listing which simply said "Knox Abbott Drive" -- it's like they thought if you didn't know, you shouldn't go. I had to search up into the 1980s before I found a listing that put them at "150 Knox Abbott Drive". Just from the 1970 ad, I had at first supposed that Swain's was the original tennant in the building now housing Monterrey Mexican, but that is "199 Knox Abbott", which is on the other side of the street entirely. From the satellite view in google-maps, it appears that "150 Knox Abbott" is now vacant (and would be in the vicinity of all the new land clearing on the Guignard Bricks property.
Swain's seems to have been an upscale place with a piano bar. I also notice that like a number of places from the 1970 phone book, they were open past what is considered "normal" (10pm) now -- I wish places still did that.
UPDATE 17 June 2009: Commenter Badger says the place lasted until 1995, so I have updated the closing date from "1980s" to that.
UPDATE 1 Oct 2010 -- Southern First bank is now approximately in the old Swain's location (though the street address for the bank is 190 Knox Abbott Drive vs 150 for the vanished Swain's building:
Posted at 10:36 pm in Uncategorized
[26 June 2010: Howdy folks! If you're coming here from The State article on "The Old Caughman Place", there's more vanished Columbia here than just The Bounty. Take a look at the list of Alphabetical Closings, or check out the latest posts on the Columbia Closings home page -- Ted]
Well, this is one of the two most requested posts I haven't done yet, or at least one of the two "most searched for" posts. I've held off doing a post on The Bounty because I never ate there and didn't have any personal memories at all to relate, and the building is gone, so I couldn't get any photos. However, I did finally get a yellow pages ad (from the 1977 Southern Bell phonebook), so I decided to go out on the Sumter Highway and see if I could find where I thought it was.
The most likely place seems to be on Mill Creek off the right side of the road if you are heading towards Sumter. We used to take this route the the beach, and the site more or less comports with what I remember from those trips. Taking a good picture seems to be impossible though. There is no access to the lake from the Sumter Highway except as you go over the bridge, and if you were to park and walk out on the bridge you would be taking your life in your hands as there is no sidewalk space. The road is also too busy to stop on the bridge in your car. I went by half a dozen times before I was able to snap this poor shot through the window. I recall The Bounty as being on the left bank (as pictured here) of the lake. There must have been road access to the site, so I went around on Old Garners Ferry, but anything that seems likely is all fenced and posted -- you can't even see the lake from that side (though thre is a waterfall over the dam which I assume was once a mill, giving the creek its name).
The Bounty was a seafood restaurant which also had a kid-friendly "ship" which took kids out on the lake as part of a whole dining experience. From this site and various comments you folks have made here, I believe the story of The Bounty was about as follows:
A local businessman, B. C. Inabinet, had the enthusiasm and know-how to run a seafood restaurant, so he got his main company to build The Bounty and take ownership. It was profitable, and everyone was happy. When he passed away, his successors at the main company found they didn't have a passion for the restaurant business and decided to abandon The Bounty to concentrate on the firm's core interests. In the end the building was burned as a practice exercise for the local fire department.
That's about all I can say, except that it sounds like it was a fun place, and I'm sure that I would have liked it except for the "fish" part. Now, here's what y'all have said:
The far left of Captain's Kitchen was shaped, or enclosed in an old boat, but who remember's the Bounty out toward Hopkins that was built like a huge boat. My grandparent's loved to eat there. It looked like some crazy themed resturant from the coast.
Also, what was the resturant located on Decker where Chick-fil-a is now. I think it was Applegates Landing. It was also themed on the inside. I remember a salad bar that was made from an old truck.

By Hal Reed on Sep 4, 2008
The Bounty was owned & operated by B.C. Inabinet, a college football star who founded Defender Industries and got rich selling janitorial supplies. We often bumped into him at his restaurant, and he was a happy, wonderful host who love people and loved to eat!

He also owned a working shrimp boat on the coast called The Bounty, and in the restaurant was a series of photos of the boat's christening. His wife hit the bow with a magnum of champagne, and instead of breaking, it knocked a chunk off the boat! He found this hilarious and loved to tell the story.

Behind the restaurant he built a little shack on the lake's edge where you could get beer and oysters in a sort of tropical setting. Great fun.

B.C. died from complications following stomach-stapling surgery (he was huge). I heard that he refused to follow doctor's orders about eating after the operation and that's what did him in.

By Dennis on Sep 5, 2008
The Bounty was a renovated wooden structure on the old swim club called Pine Woods. I think Pine Woods closed in the early seventies. I was involved with installing insulation under the restaurant for insulation. I believe the restaurant burned down after a few years.

By keith on Nov 12, 2008
I remember the Bounty well as I grew up on that side of town and we went there often. The whole restaurant inside and out looked like a ship right out of the 1600's complete with great lighting at nights and mannequins. There was indeed a boat that took you on tours of the pond (although at 5 yrs old it seemed huge, especially after dark). It also seems that there was a pirate wharf out back with a little souvenir shack where you could get (among other things) little pirate flags and probably even those plastic pirate swords. In my memory it was as cool as Pirates of the Caribbean at Disney, and there has been nothing like it in Columbia since.

By Larry on Nov 13, 2008
The Bounty off of Garners Ferry Rd… few restaurants out that way in the late 70s other than the Chicken Coop near where Zaxby's is now.

At the Bounty after dinner they'd ride you on the pond in the "ship." One time the "skipper" said "You see that thing over there that looks like a log? Well, it is a log." The place burned to the groud, maybe in the 80s.

By Midnight Rambler on Dec 16, 2008
The Bounty was a great place to go eat but I agree with Kelly, I don't think it was quite as good as Captain's Kitchen. When I was very young, my parents were members of Pinewood Club (where the Bounty was.) It was the big pond and a few rustic buildings. One was the canteen and others I think were the Men's and Women's buildings to change into their swimsuits. That's where I learned to swim. Good fishing there too! I believe the Columbia Fire Dept may have torched the Bounty for training purposes. At least that is what I was told.

By Roy on Dec 21, 2008
UPDATE 30 September 2012: I'm very happy to report that thanks to commenter Steve who made the scans from his postcard we now have an actual picture of The Bounty! I have added the postcard to the very top of the post.
UPDATE 19 January 2013: Commenter Jiles Bishop sends this scan of a Bounty boat-ride token. Be sure to read his comment below as well:
Posted at 11:24 pm in Uncategorized
I've written about Waldenbooks at Columbia Mall, and the other book store at Dutch Square Browz-a-Bit, but I've not said anything about the Dutch Square Waldenbooks, which for several years was my main book store.
Waldenbooks actually had two different locations in Dutch Square. The first one was sort of odd in that it was behind the corner of the main corridor and the first crosswalk, but not on the corner. There were two entrances to the store. One was on the crosswalk corrider before coming to the corner (where the Great Steak & Potato Co is today) and the other was on the main corridor just below Tapps (now the theaters), but the actual corner, Steak & Potato slot was another store.
The main corridor also goes markedly up hill from the crosswallk to Tapps, so the Walden's was a split-level store. If you call the crosswalk entrance the "front" (and that makes sense as they later closed off the exit to the main corridor), then the front of the store was on the ground and the back of the store was built on a platform that was, I believe, two steps up from the ground. My main interest was the science fiction rack, which was parallel to the main corridor and butted up against the raised platform forming the back of the store.
For at least one year, possibly two, I would spend one afternoon a week in the Dutch Square area while my mother would take my sister to piano lessons a couple of miles away. I had only a $0.60 weekly allowance, supplemented by $3.00 for mowing the lawn, so any actual purchase was a matter of careful deliberation and agonized tax calculation and penny counting (though it certainly helped that mass market paperbacks were still under a dollar in those years). In my hour or so of time, I would sometimes walk down to Boardwalk Plaza to peruse the Book Dispensary, but mainly I would circulate between Walden's and Browz-A-Bit trying to make up my mind.
I have strong memories of some of the books I bought at this Walden's (and in fact still have the books themselves in most cases). I recall in particular getting all of Asimov's Foundation Trilogy, one at a time, with awful 70s covers, and Pyramid editions of all of Doc Smith's Skylark and Lensman books (with bad [what was it with the 70s and loss of design sense?!] but better covers as well). Covers aside, I must have read each of those books at least 20 times.
I also liked the humor section though I rarely bought anything there. One book in particular made a great impression on me as a 13 or 14 year old. I was amazed that it sat right out there in the open, and always wished I had the courage to pick it up. Buying it was out of the question, of course :-)
Later when I could drive on my own, Columbia Mall became my book hangout of choice what with Walden's on one end and B. Dalton on the other. I sort of lost track of the Dutch Square Walden's. I did know they had moved down the main corridor from their original location. The reason I heard was that the split-level store was not ADA compatible, but I don't know if that is true or not. At any rate, I found their new location less interesting than the original. What with that, moving out of town and the advent of "big box" bookstores, I doubt I was in the new store more than a dozen or so times. I didn't even hear about it when the store closed.
After Walden's, Fashion's Unlimited went into their slot, and I find it amusing to see how they stock the men's dress shirts in the old Walden's magazine display rack.
Posted at 11:20 pm in Uncategorized
I know this storefront on Two Notch Road below Dick Dyer Toyota has been a number of different operations over the years, but I can't bring any of them to mind right now, and google isn't overly helpful (I assume the fire department caution sign has the correct address..). I have to say that the name of this place strikes me as dubious. I want a bit more specificity in my food than Things -- It reminds me of the old "Parts is parts" chicken nugget commercial.
I don't know what happened here. The right side of the building looks like there might have been a fire, but the main part looks more like a truck ran into it. They yellow tape around the site designates it as a "crime scene", but I don't know if that's true or that's just the default for "keep out" banners.
Posted at 11:51 pm in Uncategorized
I've never really been in the market for a wig, but I have noticed this store on Beltline between Two Notch and Farrow off and on over the years. The name never really registered with me, but this time when I saw it closed, I finally made the connection with the store which took over the Two Notch location of Floor It Now -- I'm pretty sure it moved from here to there.
Guess you could say it flipped its wig..
UPDATE 27 Feb 2013 -- It's now One Love convenience store:
It appears that China Dragon restaurant on the corner of Farrow Road and Beltline Boulevard is gone. When I took these pictures, it was after the return date stated on the vacation sign, but the phone had not been disconnected, so I held off posting. Now the phone is cut off and when I drove by this evening, there were a couple of cars there with people who seemed to be looking at the property (though there is no "For Sale" sign).
I never ate at China Dragon but the building has been there forever, and stuck in my mind as a kid because of the rocky exterior. Since we went down that way so seldom, I had a poor mental model in my mind of exactly where it was, and would always be surprised when I saw it again.
The building design is clearly the same as this much restauranted building on Decker Boulevard, so going by the comments there, it was probably originally a Popeye's Chicken.
I've written about D's Wings a couple of times before. The short version is that it's a local chain with a surprisingly large menu (including good grilled cheese sandwiches and raw fries!) that has gone through a rough patch over the past couple of years.
I think this location, on Columbiana Drive just past Columbiana Center, closed at about the same time the Blythewood and Clemson/Sparkleberry stores did, which was around October last year. I don't know the ownership structure of the chain, but I would speculate that there are several owners because other D's locations (Beltline & Parkland Plaza for instance) continue on.
If you've followed this blog for a while, you've come to know one of my photographic weaknesses, and I indulged it fully the evening I finally stopped by this location.
Posted at 6:21 pm in Uncategorized
(The State 15 April 1973)
To the best of my memory, I had never been on Atlas Road until last month when I was looking for that huge flag that flies by I-77 in-between Bluff & Shop Roads. After finding Atlas Road back there, I recalled some comments in "Have Your Say" to the effect that Boozer Lumber had been located there, so I went back later to take a look.
I had heard of Boozer Lumber over the years but really had no idea where it was or how big a place it had been. The complex is huge, and appears to have taken in at least three related Boozer enterprises. I didn't notice any "for sale" signs on the lots, and the company web page seems to imply that the site is still owned by it. It will be interesting to see what happens to the property in the future.