Archive for the 'Chinese' tag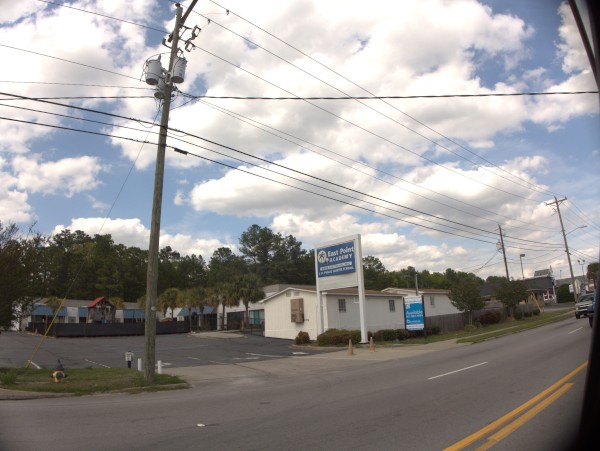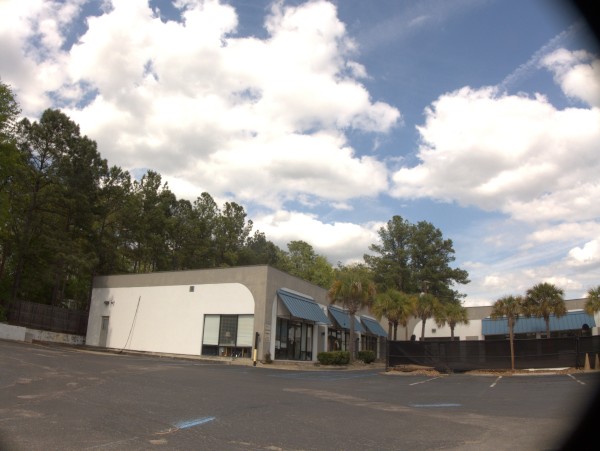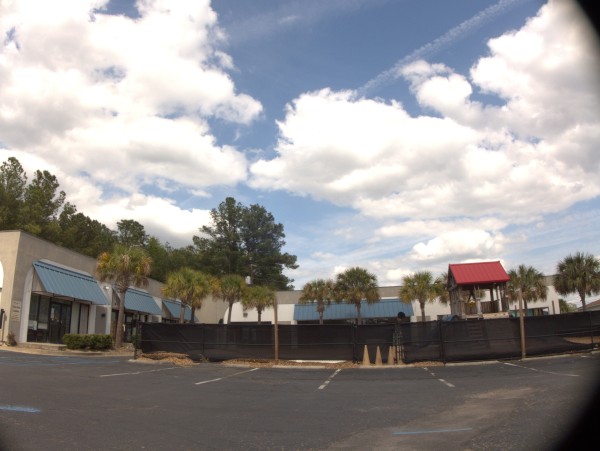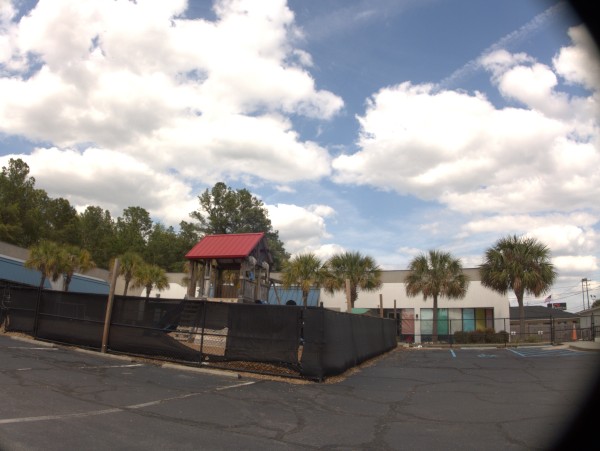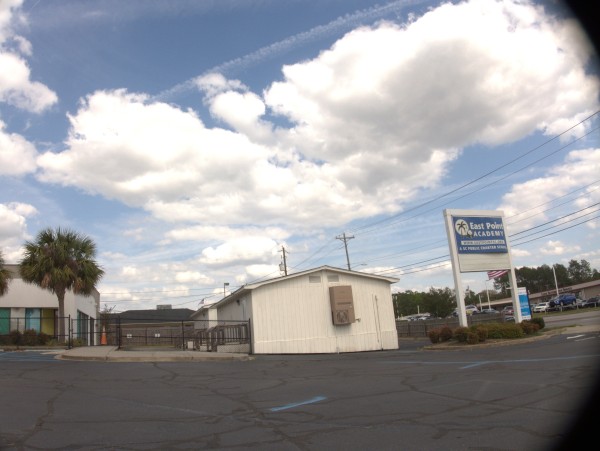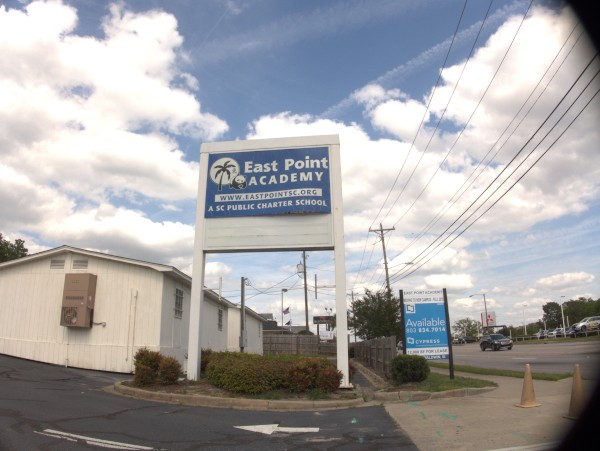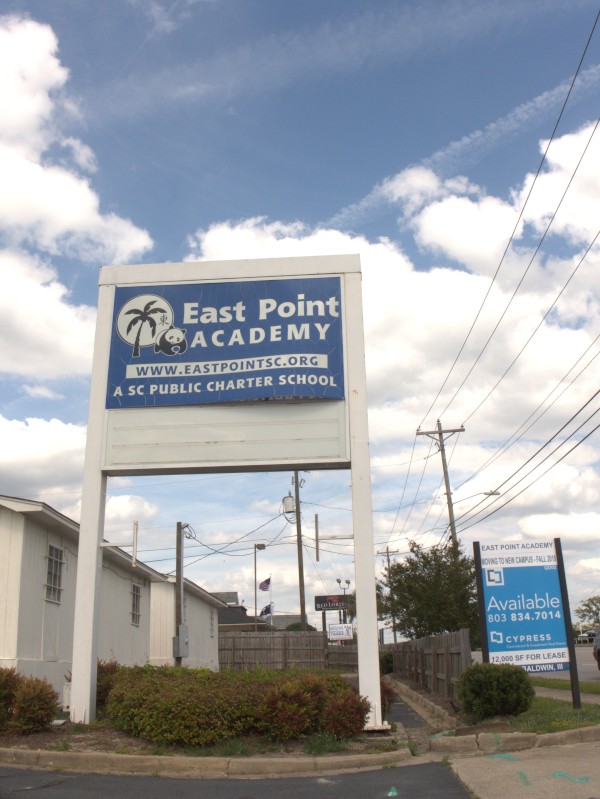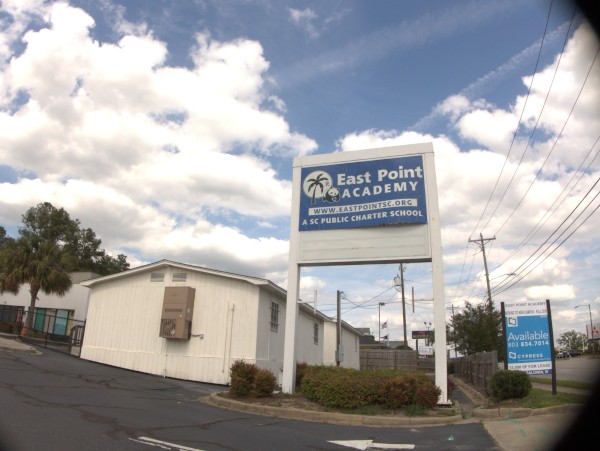 East Point Academy is a Chinese language (Mandarin) immersion charter school that set up shop here in what I still think of as the Sandy's plaza in 2012.
This location is now their K4/K5 campus, with their elementary campus being on Leaphart road. Apparently they are doing quite well, and are opening a new campus on Chris Road this fall (2018) which will replace this one. You can see the WLTX story on the new campus here.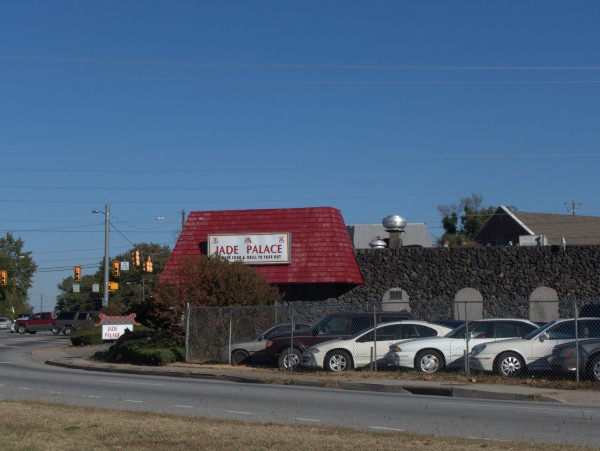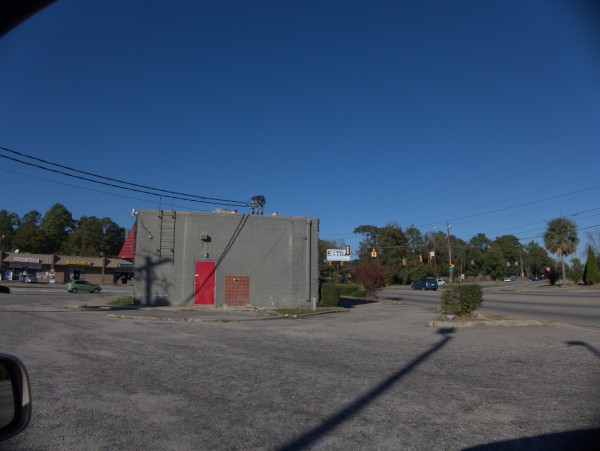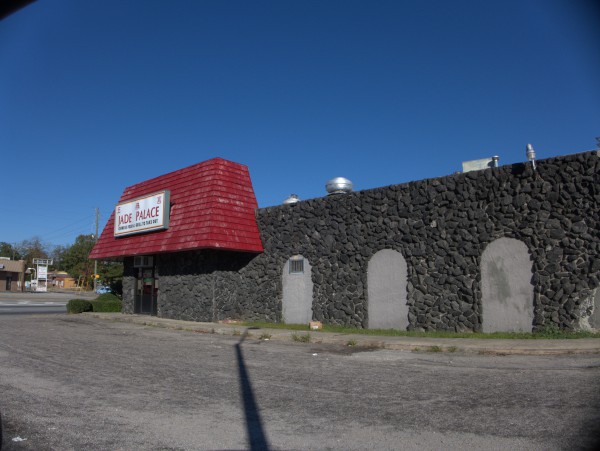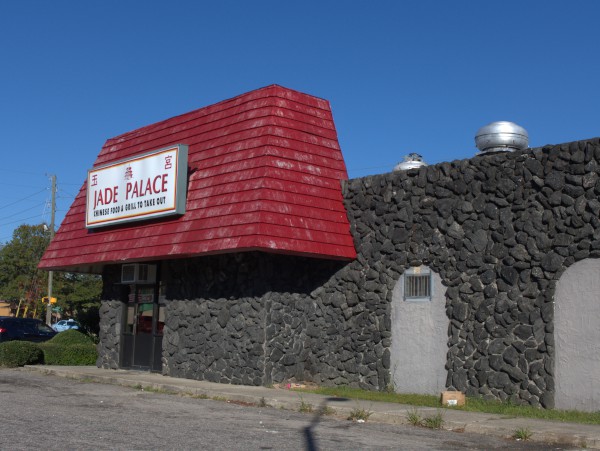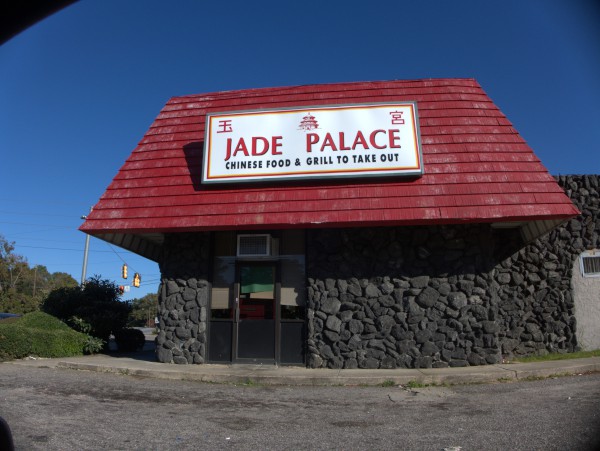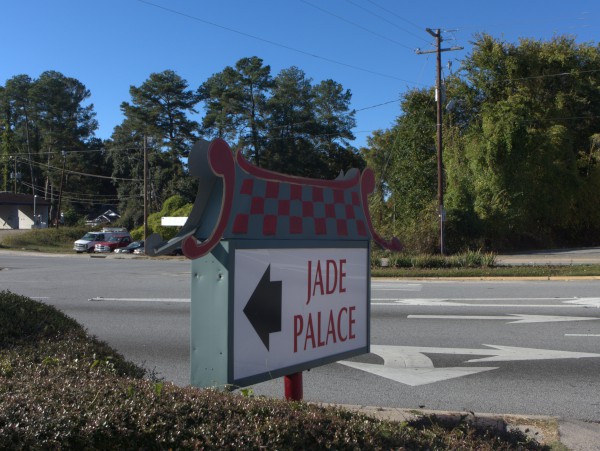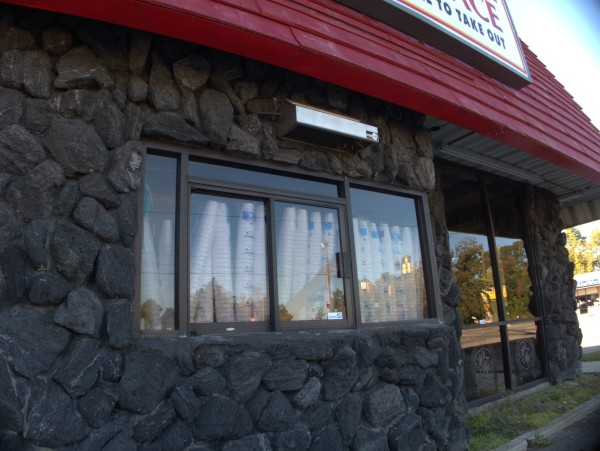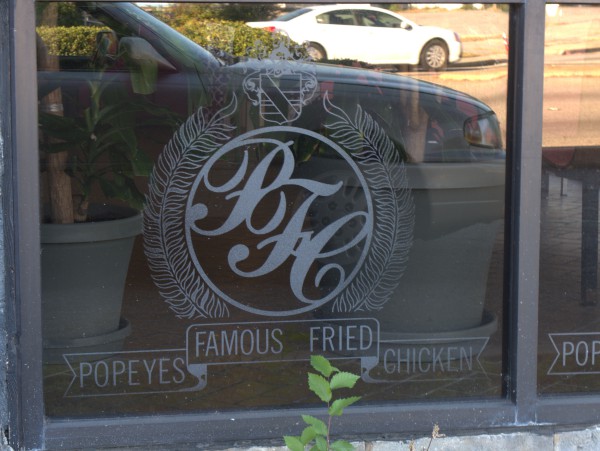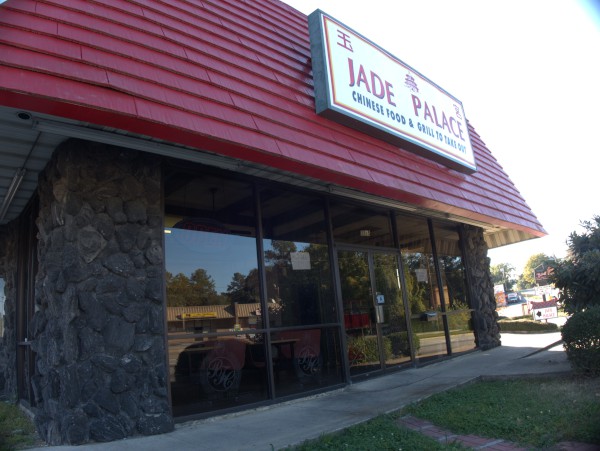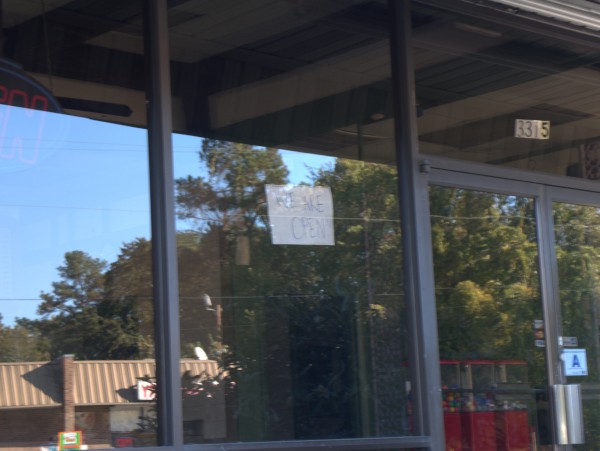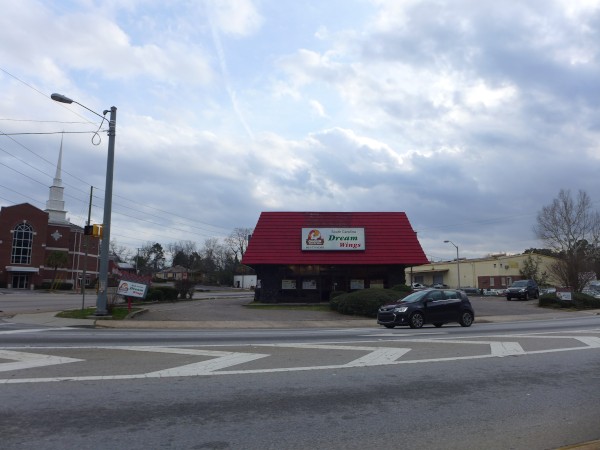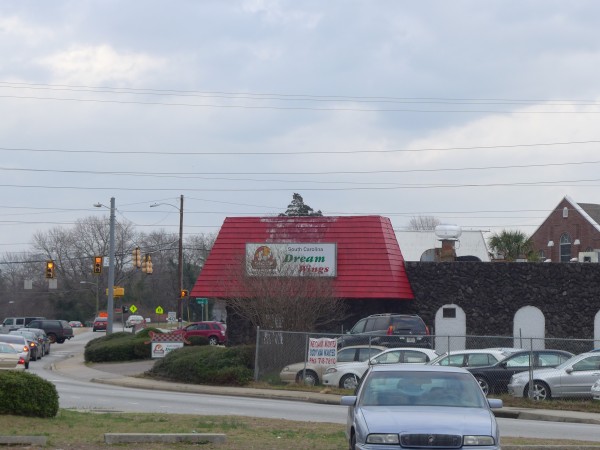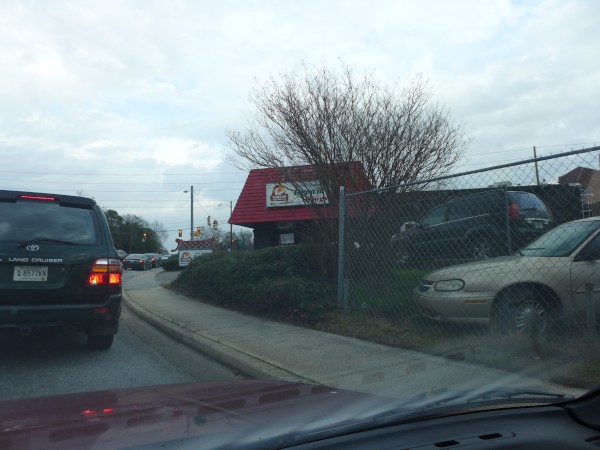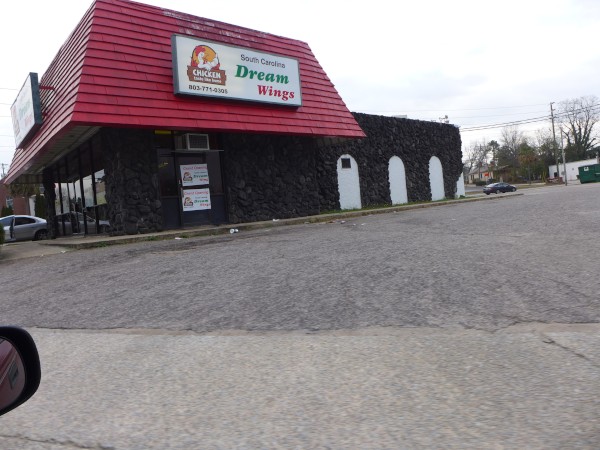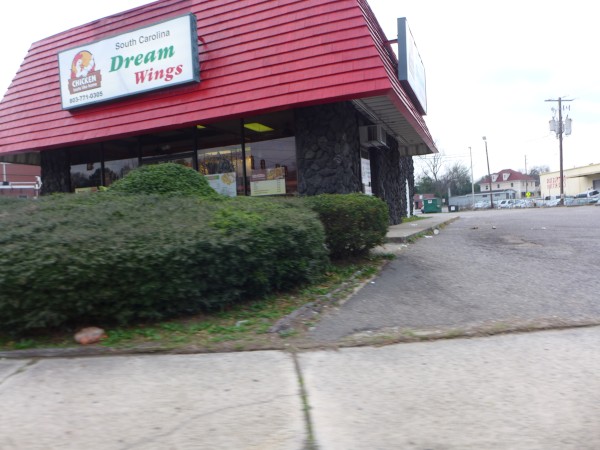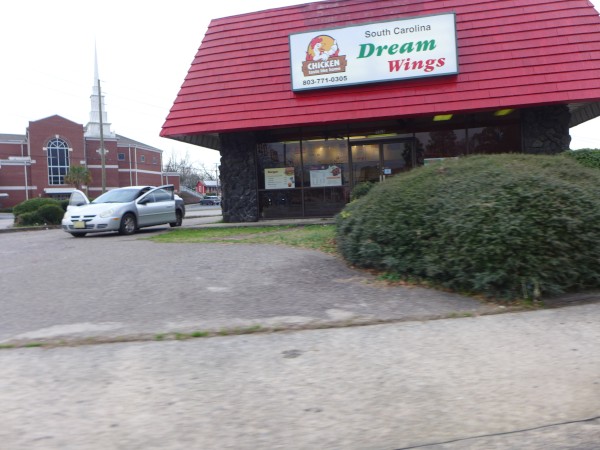 Jade Palace was the follow-on operation in this building to China Dragon, which was a follow-on (though probably not a direct one) to Popeye's Chicken who built the building in the rocky-facade style they used at the time.
Commenter Thomas noted that Jade Place had opened in February of 2010, so they had about an eight year run, which is not bad.
The building was not vacant for long at all (it is now a wing joint), which makes me wonder if perhaps the ownership is still the same.
(Hat tip to commenter Toby)
UPDATE 18 November 2019 -- Correct address from 3113 Farrow to 3115 Farrow. Add map icon.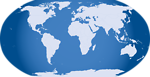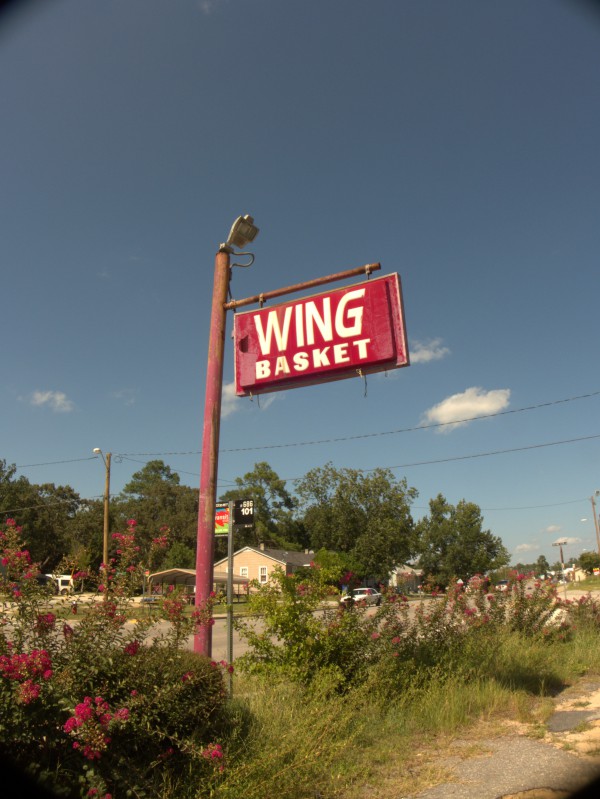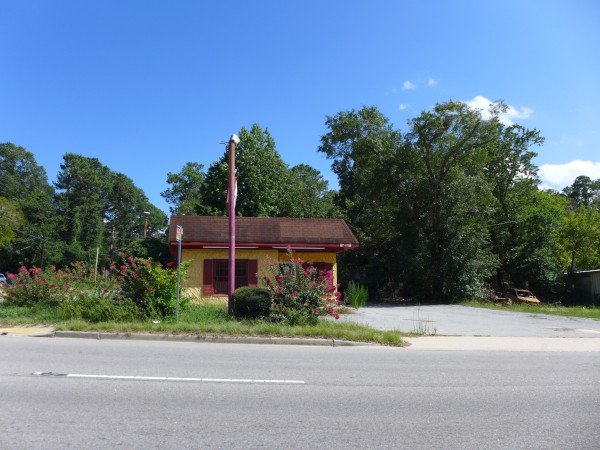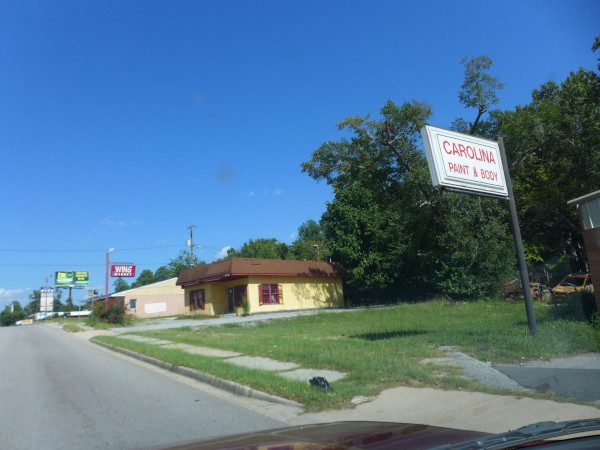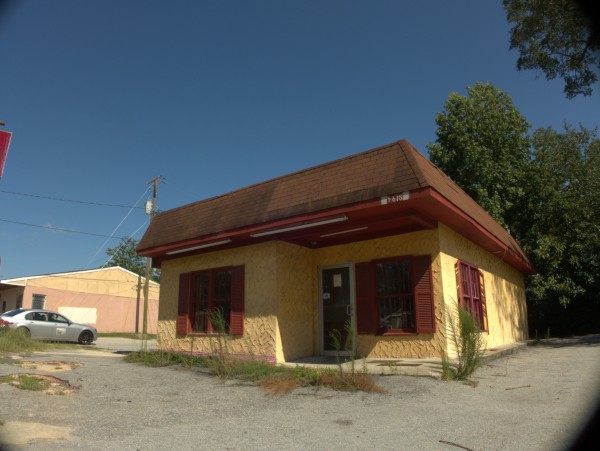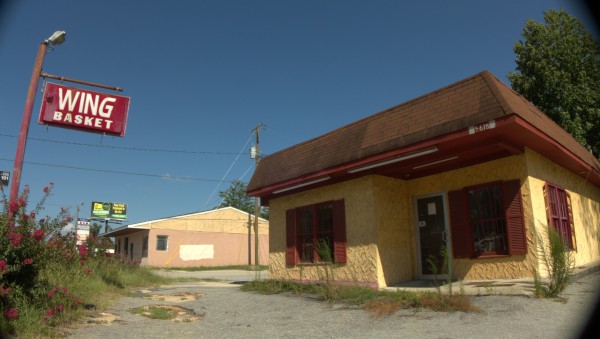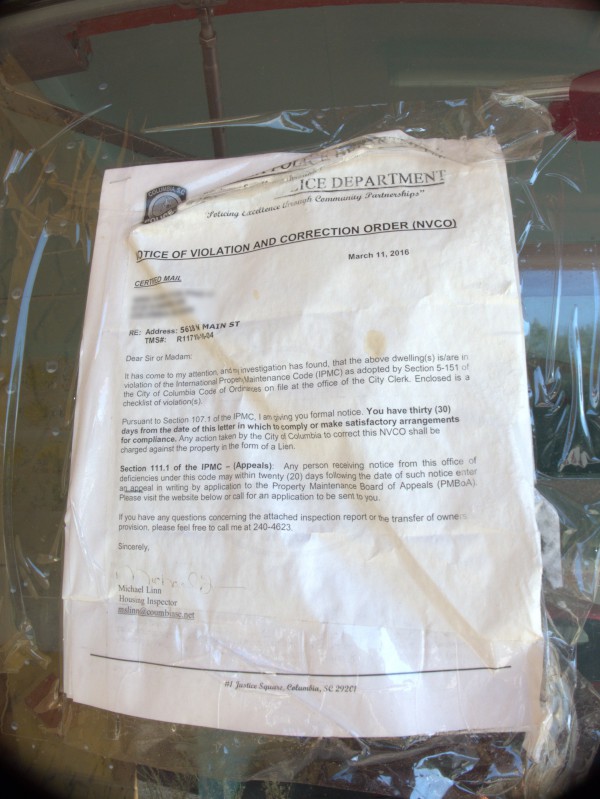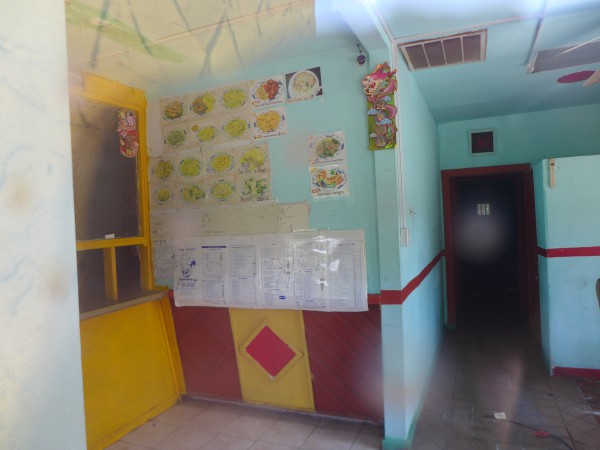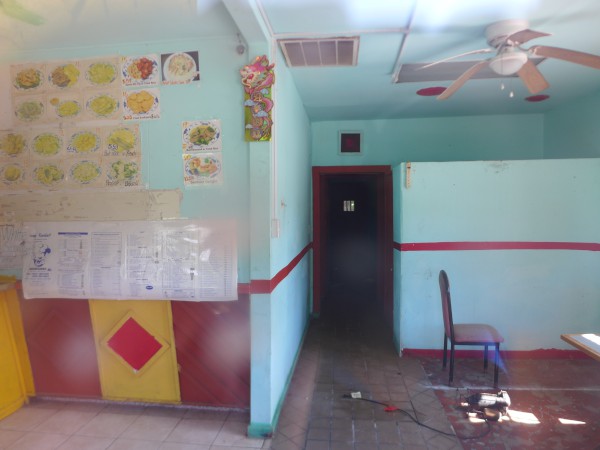 This little Chinese & Chicken outpost on North Main has been closed at least since March.
Wing Basket is obviously not the first tenant in this building, but the shape of it doesn't suggest anything concrete as to the original incarnation to me.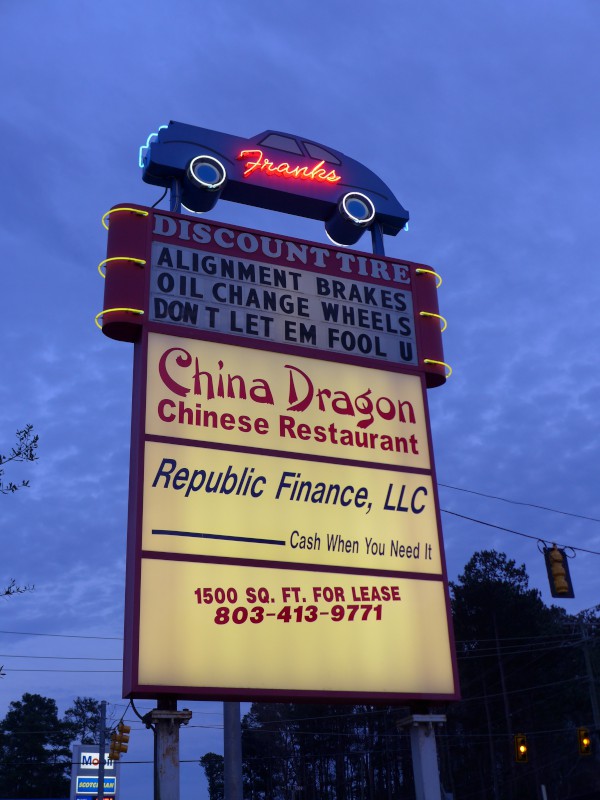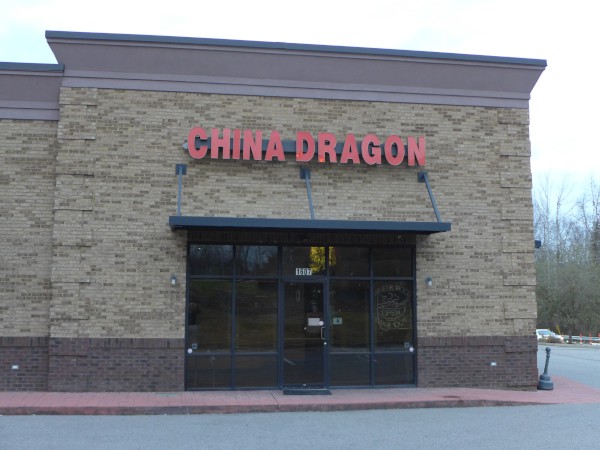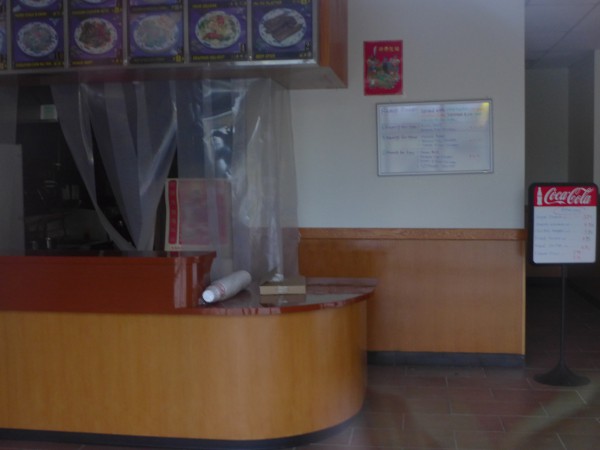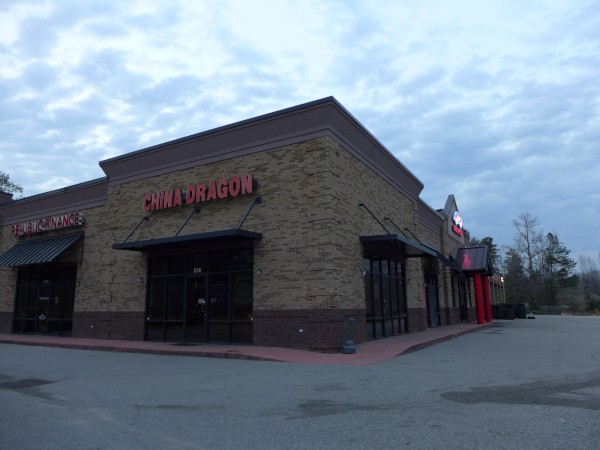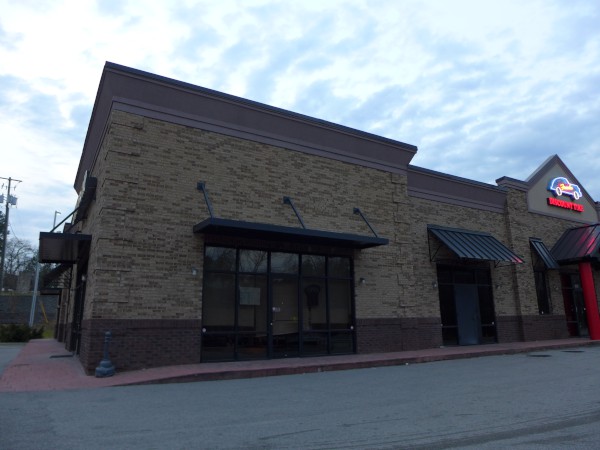 I'm not sure when this little takeout storefront co-located with the garage on Fairlane closed, but it's in the February 2015-2016 phonebook, and I think I would have noticed it previously if it had been closed longer than a few months, so I'm tagging it as winter 2015. Reviews are rather mixed, but they'd been there for a good while, so they must have been doing something right.
UPDATE 25 May 2016 -- Now Saffron, an Indian/Chinese/Mexican takeout storefront: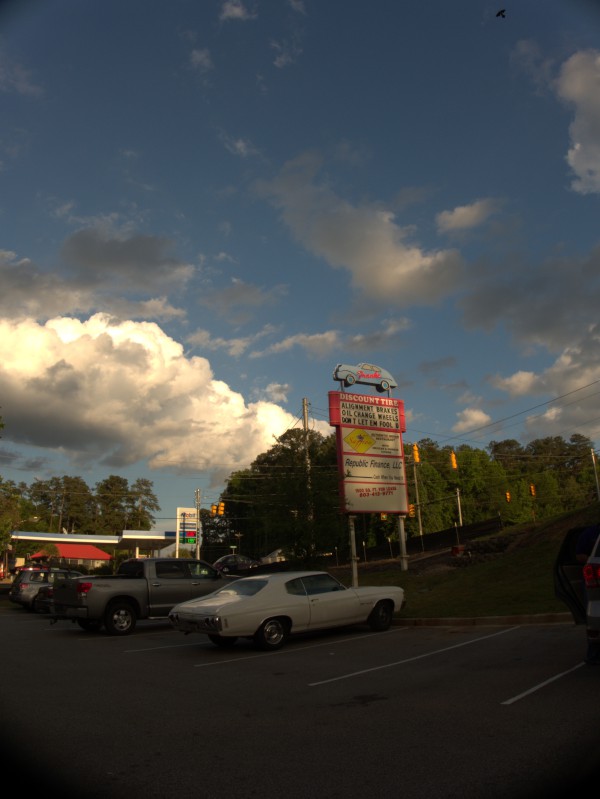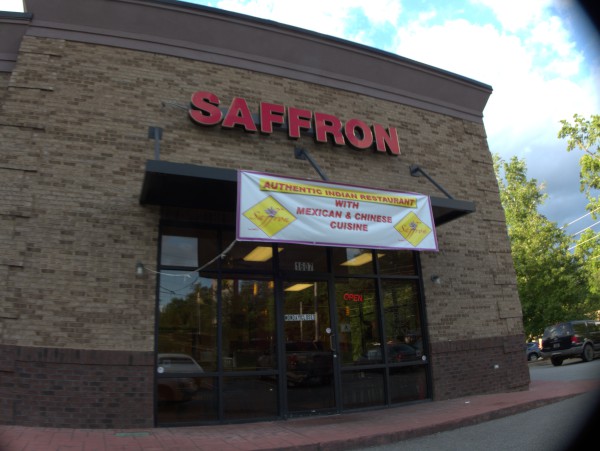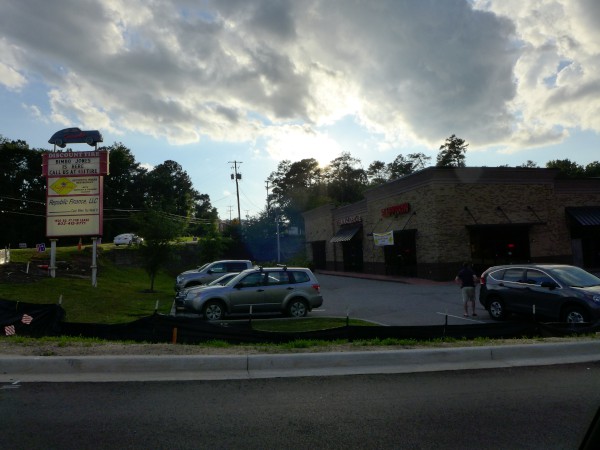 Posted at 12:00 am in Uncategorized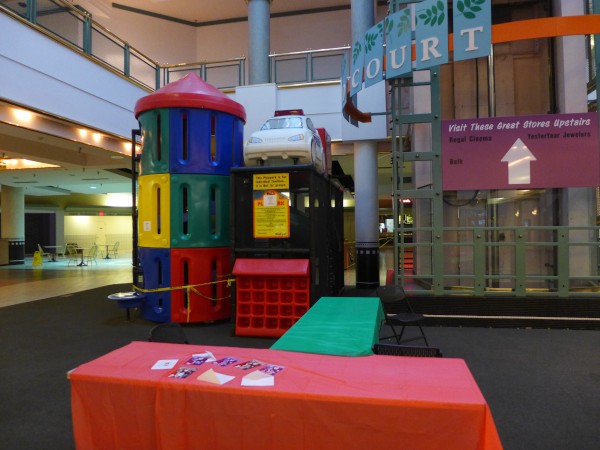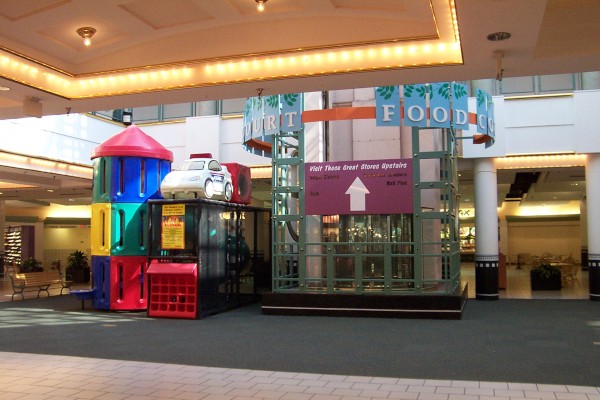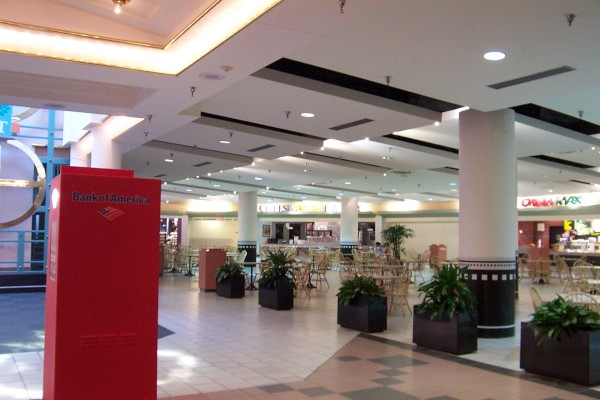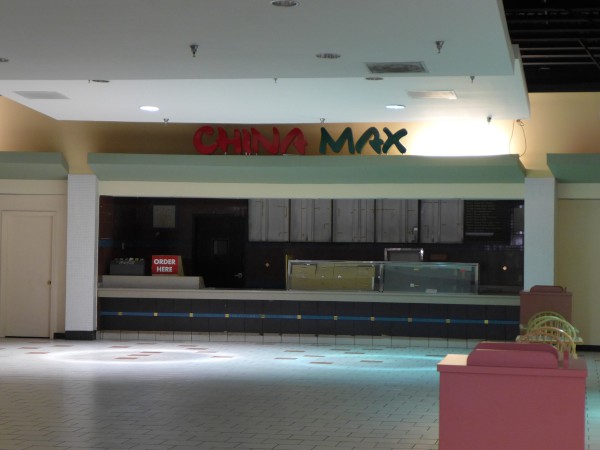 If you look closely at the three pictures above (especially the last one), you can see China Max in operation at the (second) Richland Mall food court.
Commenter MrBO sends in the next two pictures, showing that China Max has now moved shop from the food court to Harden Street. I believe this leaves the food court completely empty, possibly leading some of the call center folks to actually try the pizza at the Barnes & Nobel cafe.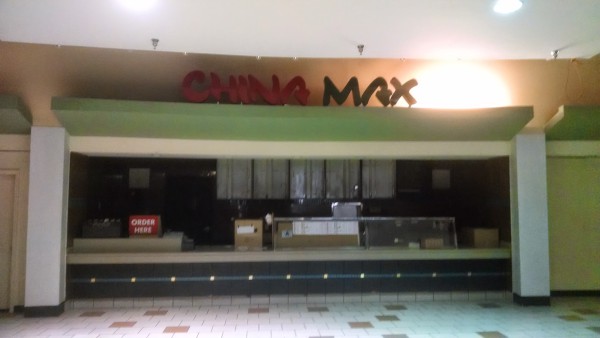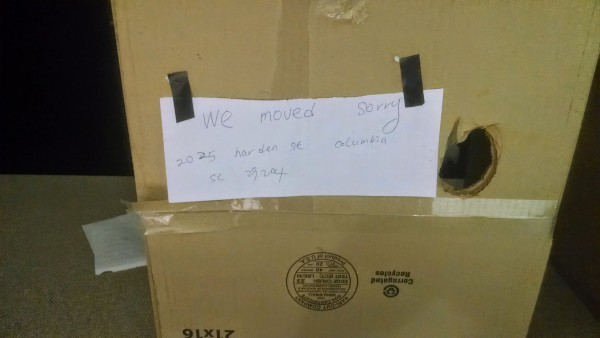 This is another in a long series of blows to the mall, which would be bad enough, but management adds to the problem by adopting an air of defeat, as in, for instance, turning off the elevator fountains and pool, retiring the Christmas singing bears and more recently, closing off the upper level entrance and walk-through for Belk's: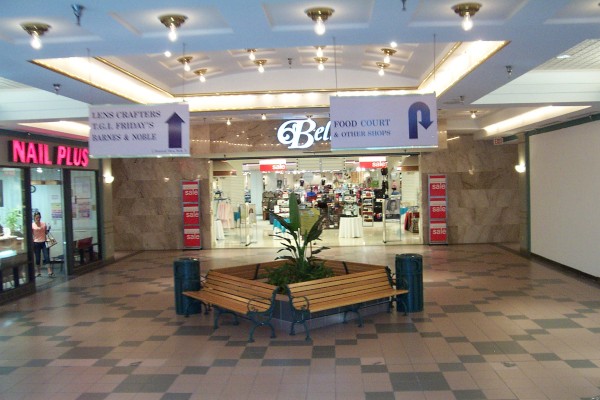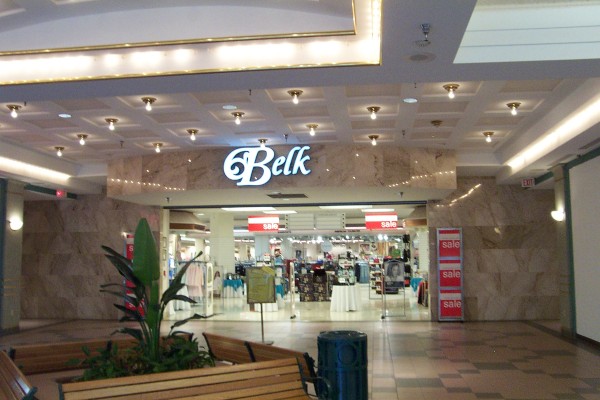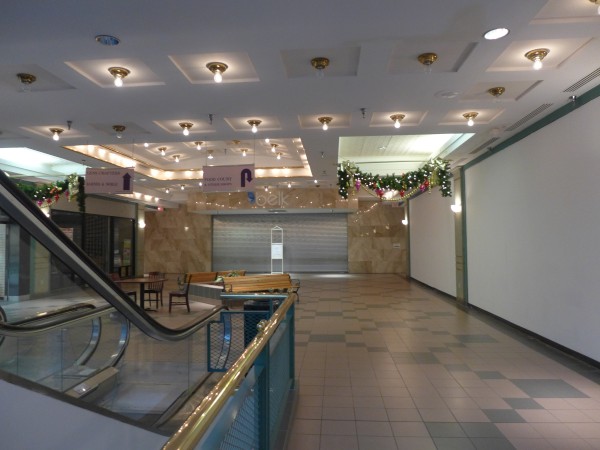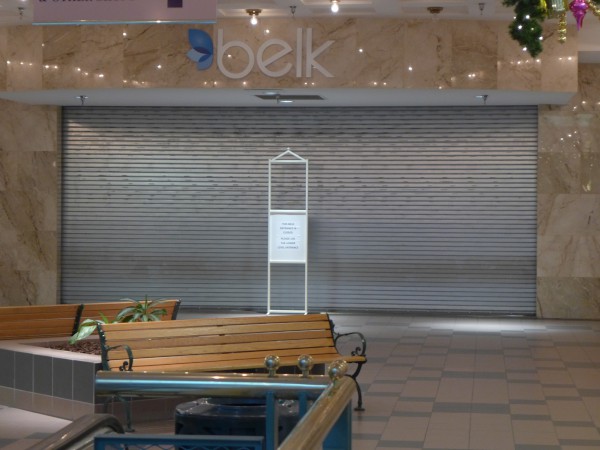 (Hat tip to commenter MrBO)
15 July 2014 -- added an additional picture, though it doesn't really add much value.
Posted at 12:37 am in Uncategorized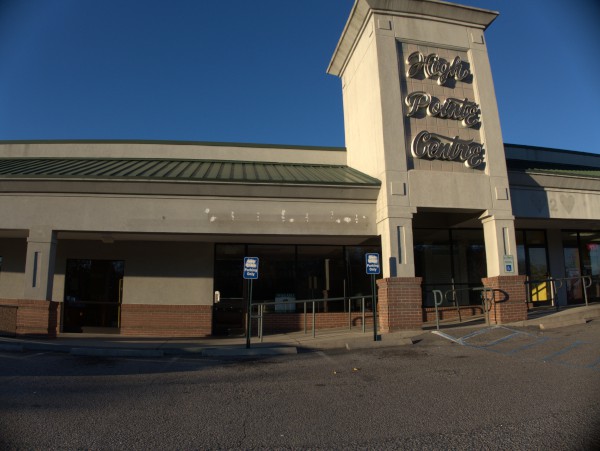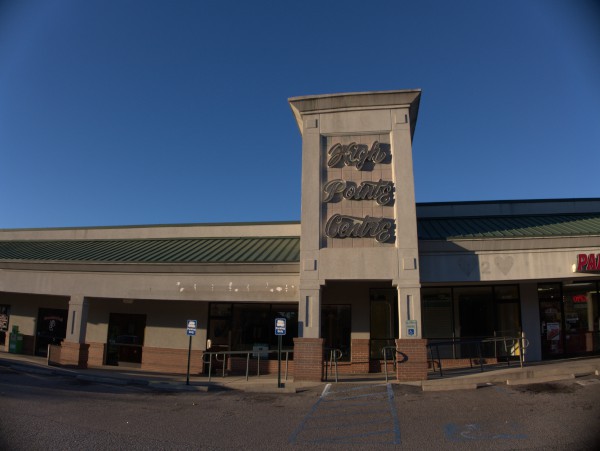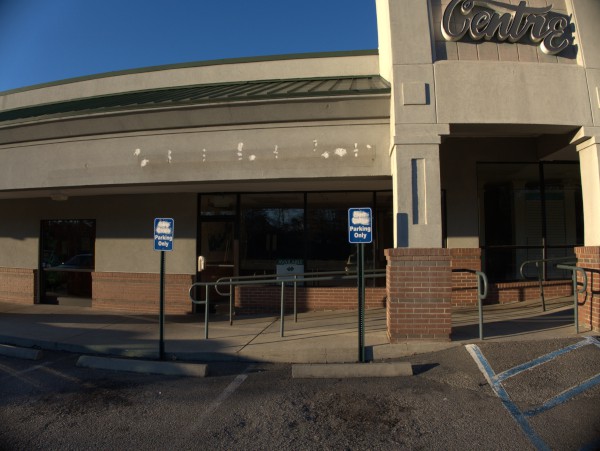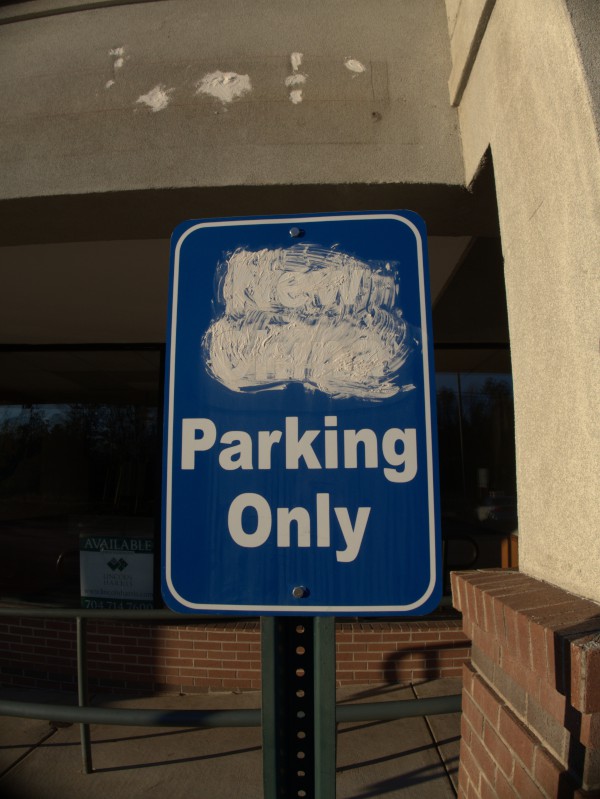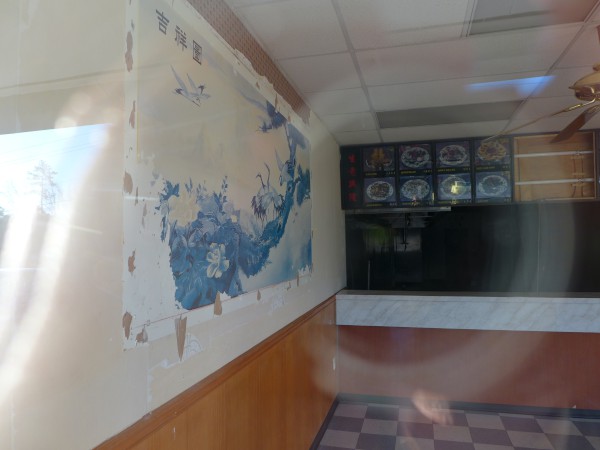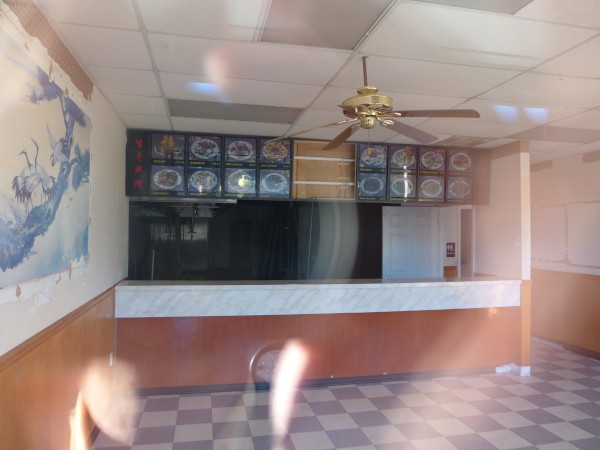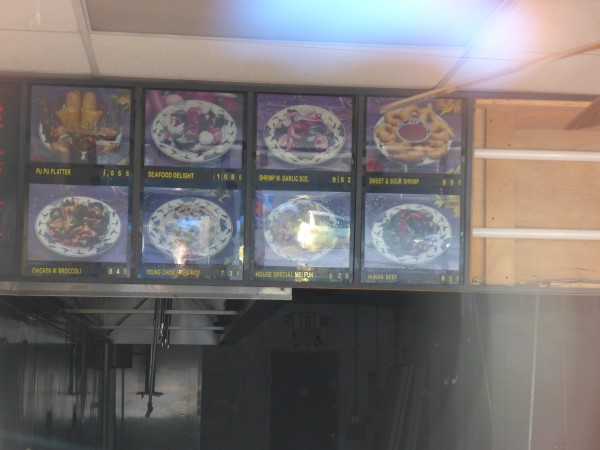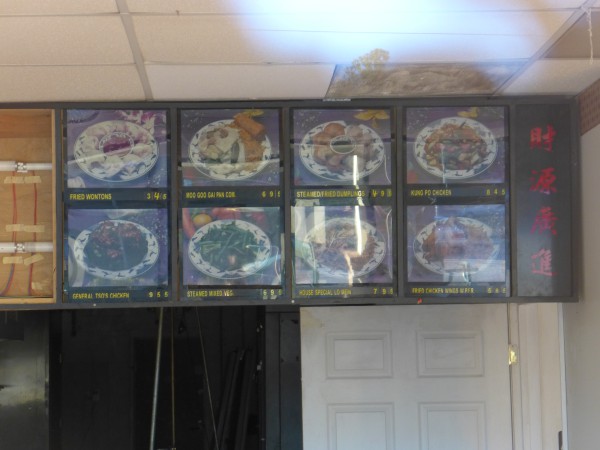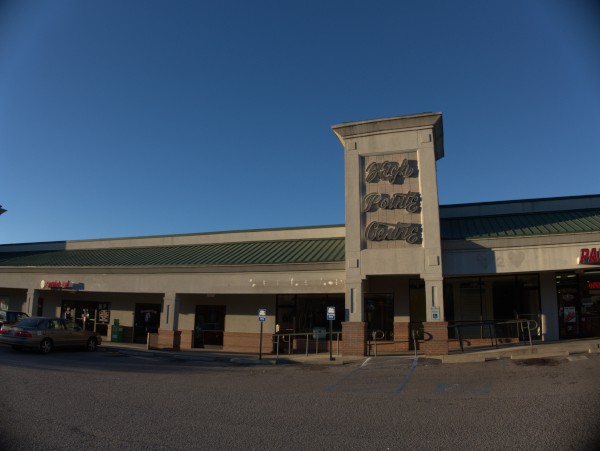 Commenter Homer notes that this small Chinese restaurant in High Pointe Centre on Lake Murray Boulevard has closed.
He sends in his pictures here and notes elsewhere that the place was a true family operation with a daughter often taking orders and translating them for mom and pop.
I note that at this juncture, the plaza sign and spelling (note the 'e' on Pointe and the British Centre) seem rather more grandiose than the current tenant list warrants.
(Hat tip to commenter Homer)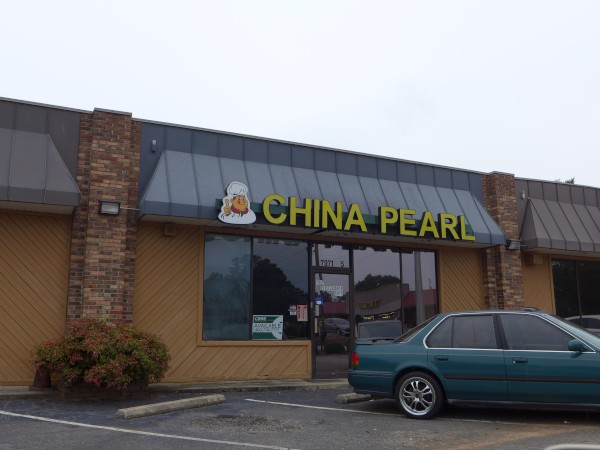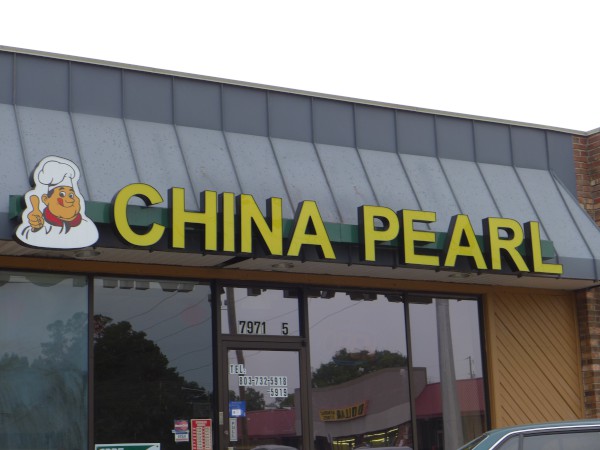 I have got to say that their marquee mascot looks the least like a Chinese chef of any illustration I've seen. (Not that there's anything wrong with a European in a floppy hat dilligently applying himself and learning Chinese cooking..)
UPDATE 6 October 2021: Adding "North" to "Woodrow Street" in the title and tags. Adding map icon.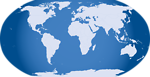 Posted at 11:27 pm in Uncategorized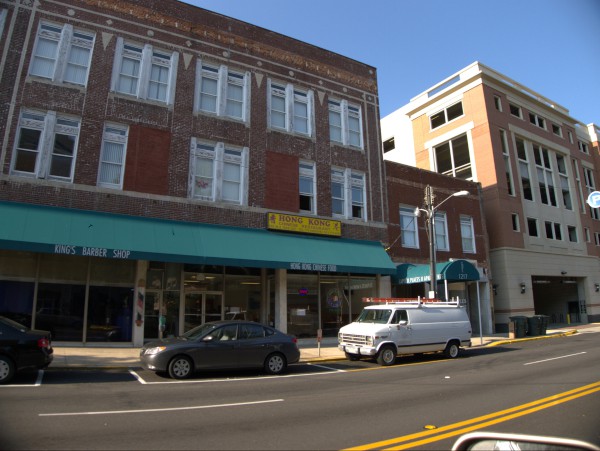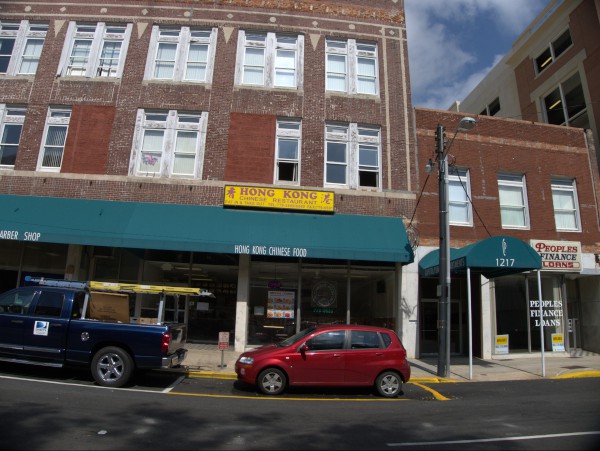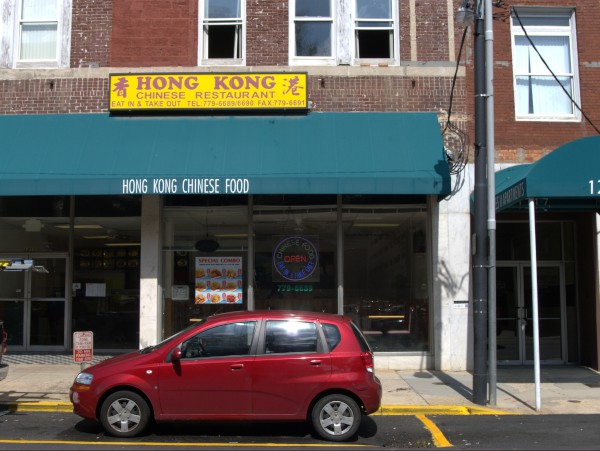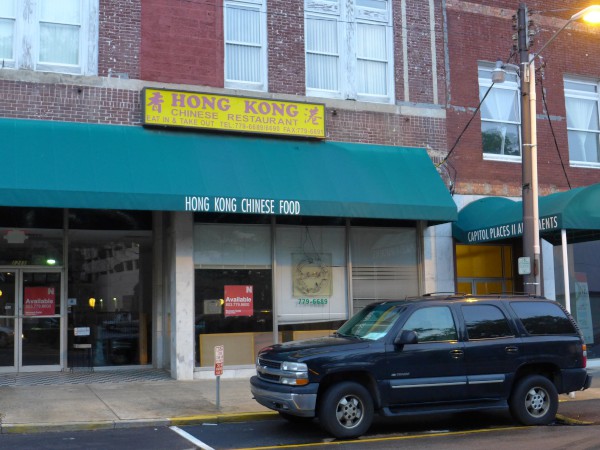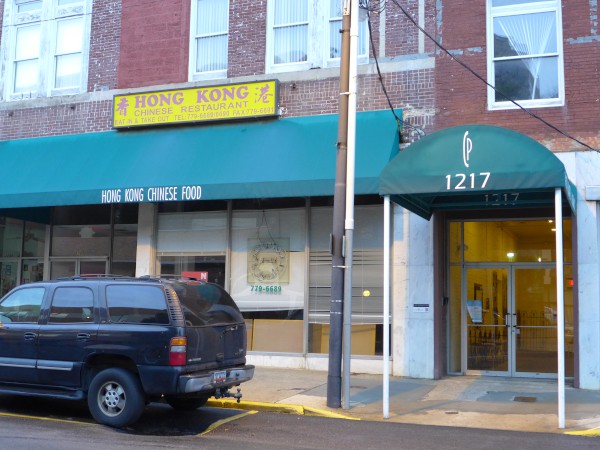 I had actually taken some pictures of this place last September, when I first got a report that it was closed. That proved to be short lived, and by the time I got over there, it was open again as seen in the first three pictures.
This month it re-closed, this time apparently for good as there is a real-estate sign in the window, and the menus have been taken down (although the nice neon sign is still there..)
(Hat tip to commenter Justin)
UPDATE 17 January 2014 -- Now it's Olive Grill: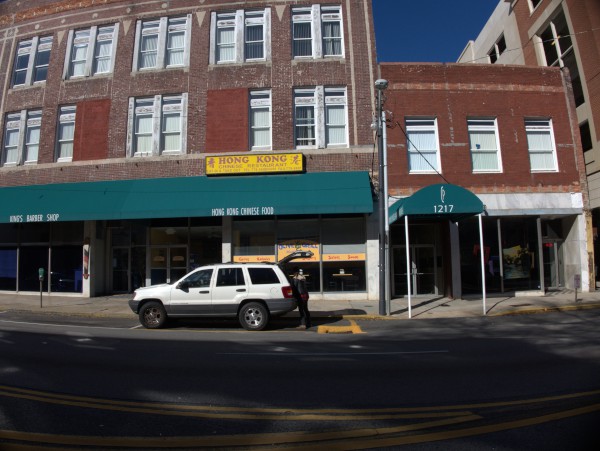 Posted at 11:24 pm in Uncategorized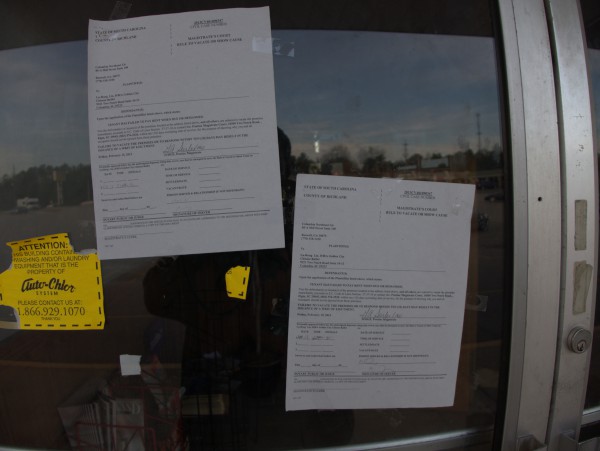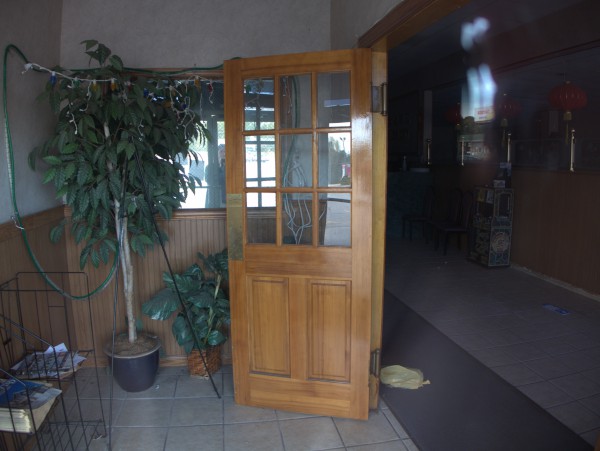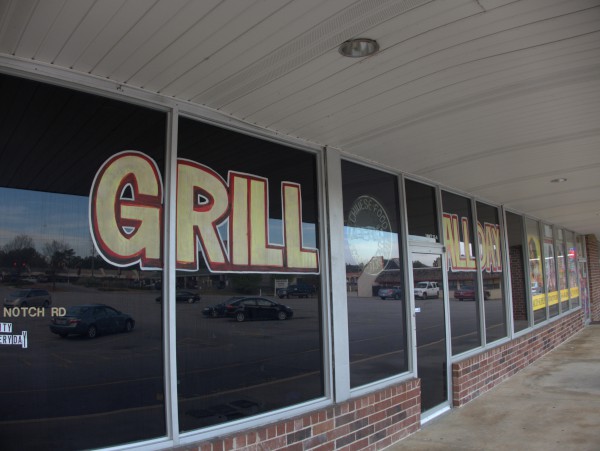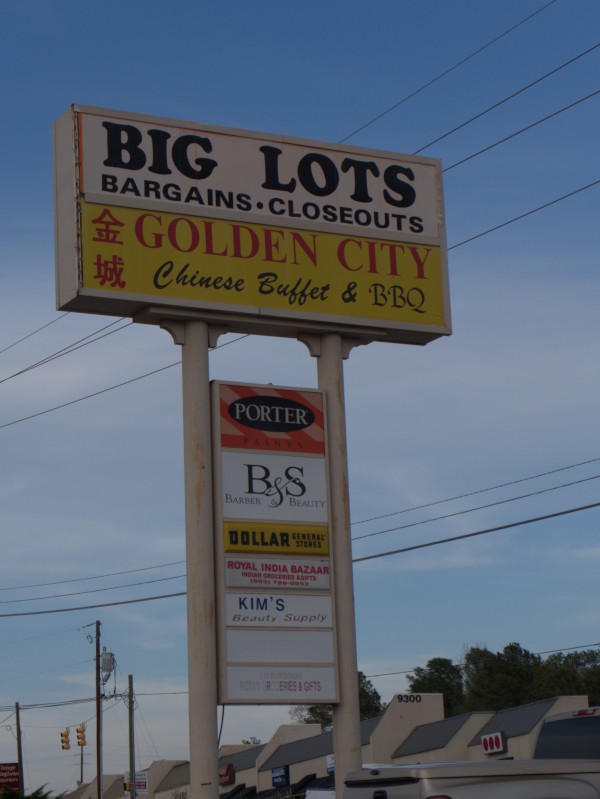 This Chinese buffet next to Big Lots on Two Notch had been a fixture for many years, and I expected that it would be for many more. I can't think of anything that changed in the area recently, but in the event, apparently not.
Posted at 12:32 am in Uncategorized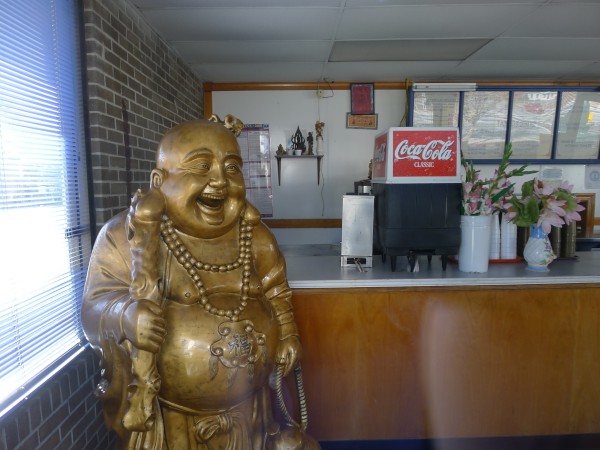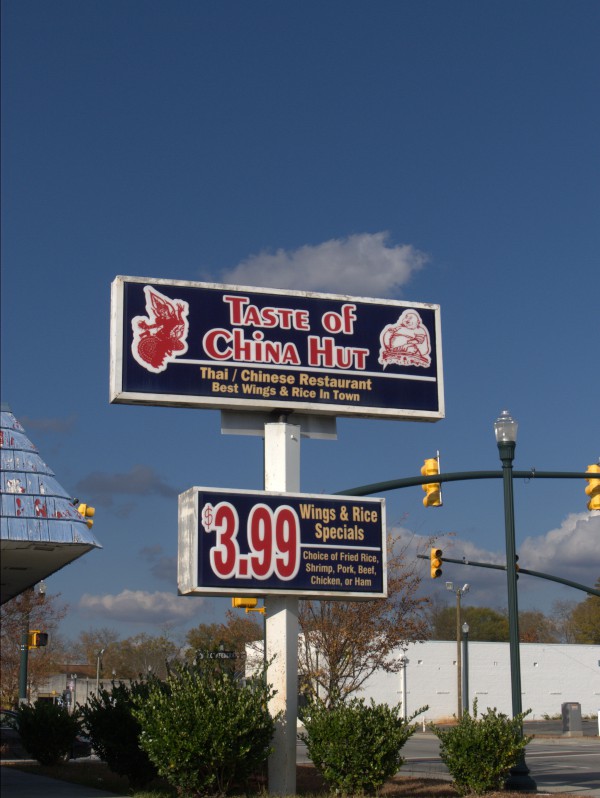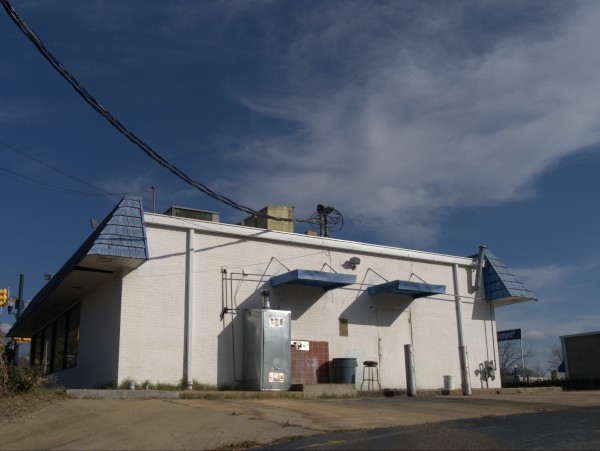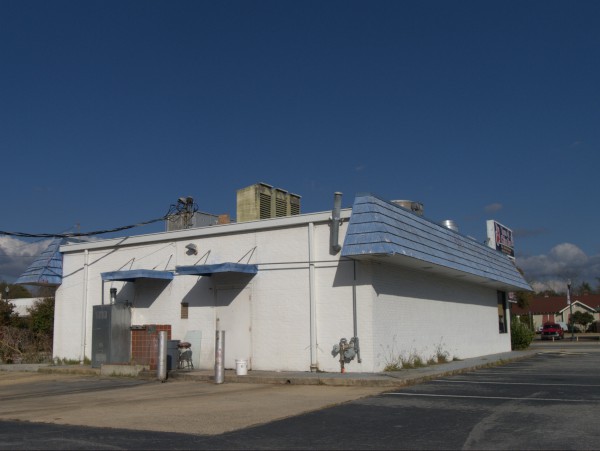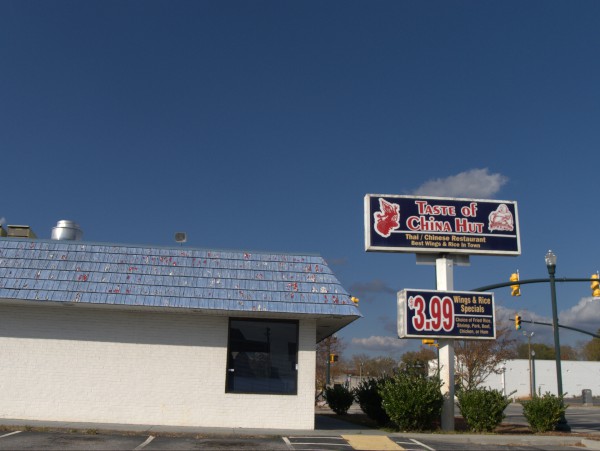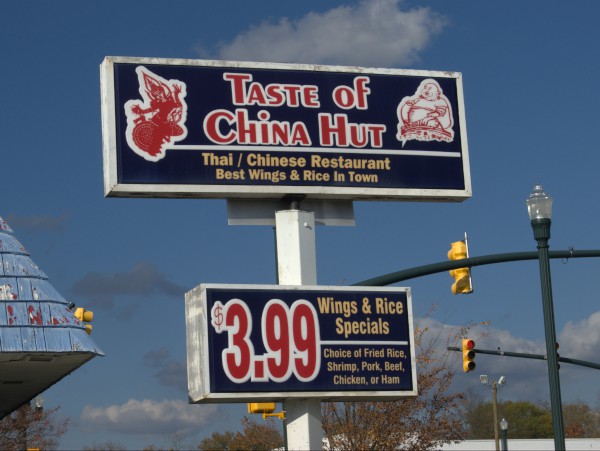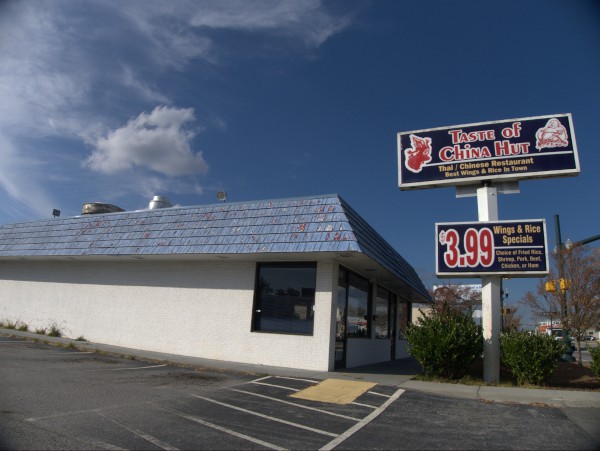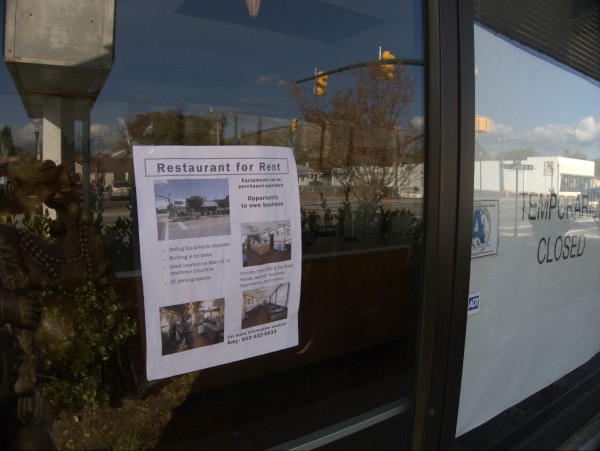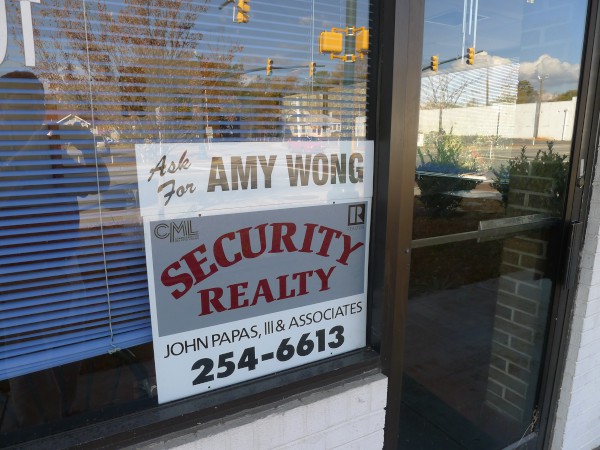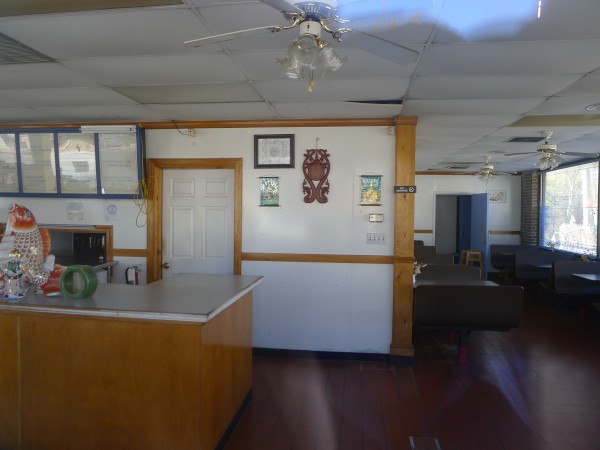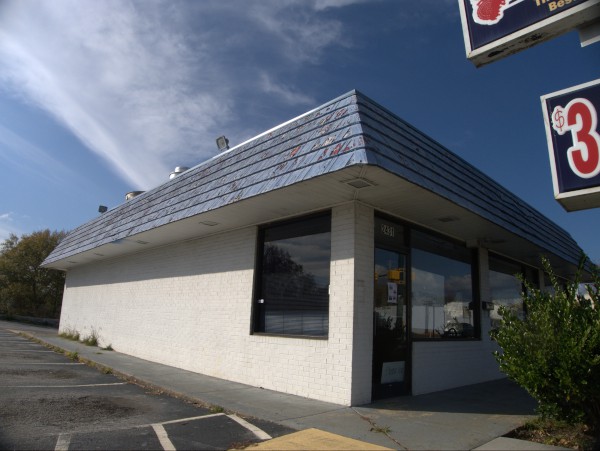 Taste of China Hut had two Columbia locations after the one on Rosewood closed, this one at Main & Confederate, and another at 2233 Decker Boulevard. As far as I am aware, the Decker location is still open, but I'll try to remember to check it out.
I'm not a big fan of Chinese food and had never really noticed this building (which was clearly some other fast food franchaise in the beginning), but I have to say I really like the laughing Buddha.
(Hat tip to commenter Justin)